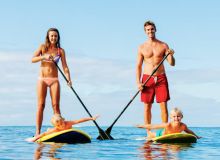 Why do we go on vacation? Some of us go to take a break from work. Others go to travel to new places. Many of us use it as an opportunity to enjoy our family's company. Vacation is an excellent chance to spend time with your family and reconnect. It gets busy during the year, making it difficult to find a time when someone isn't working on something. This week's highlights feature events that are great for the whole family. Whether it's a magic show in the park or a night out bowling, the activities offer groups places to go and things to do that'll delight family members of all ages.
Family Magic Show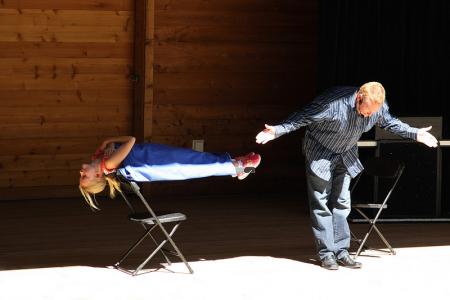 I think there's magic in the Outer Banks. I see it when rays of sun filter through the perfect curve of a wave's crest, or I feel it in that first cool autumn breeze on an October day. You sure won't experience the second of these this week, but you can still find magic for yourself at the Town of Duck Family Magic Show. On Wednesdays in Duck, OBXtreme Magic challenges the impossible and wows minds of all ages. The show features the world-renowned illusionist Clive Allen who amazes and entertains audiences with a combination of comedy, illusions, magic and audience participation, giving you an experience that you'll be talking about for the rest of vacation. The show begins in the Duck Park Amphitheater at 9:30 a.m., but you should plan on arriving at least 10 minutes early to be sure you get seats – it's not unusual for the seats to fill by the start of the show. Tickets are free, and you'll want to get them in advance from Kellogg's Supply/The Cottage Shop in Duck. This is the final Family Magic Show of the summer, so you'll want to see it while you still have the chance.
Lost Colony Drama and Character Dinner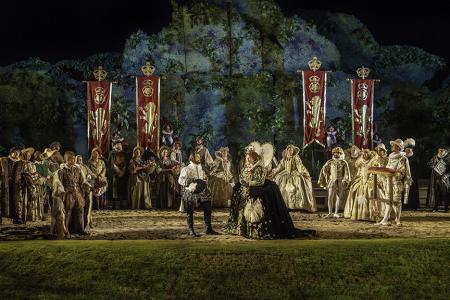 Seeing The Lost Colony at the Waterside Theatre in Manteo has been an Outer Banks vacation essential for decades. It tells the story of the Outer Banks's and colonial America's biggest mystery: the disappearance of 115 colonists from England's colony on Roanoke Island who left nothing but the words CROATOAN carved into a fence post. This Tony award winning play has run for almost 80 years, and their final shows of the season happen this week. On Tuesday and Wednesday, you can enjoy the special treat of dining with the characters themselves. This pre-show dinner is a family-style buffet of pasta, salad, bread, desserts and drinks in the rehearsal hall. Gates to the theater open at 6 p.m. for those attending the dinner, and the show itself starts at 7:30 p.m. As you break bread with John White and Croatoan natives Manteo and Wanchese (so that's where the names come from!), learn about the history of the colony and the character' backgrounds. You may even get to toast the birth of the first English child in America, Virginia Dare, especially if you attend on August 18, her birthday. And be sure to bring out your best manners in case Queen Elizabeth I decides to join you. It's best if you purchase tickets at least 24 hours in advance. Call (252) 473-6000 to reserve yours!
New World Festival of the Arts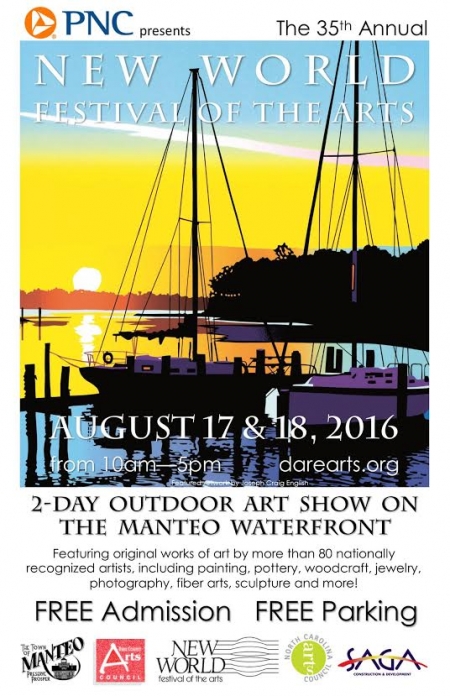 In downtown Manteo this week, you can admire the wonders of some of the East Coast's best artists. The New World Festival of the Arts is a two-day juried art show featuring 75 different artists and their preferred media. From 10 a.m. to 6 p.m. on Wednesday and 10 a.m. to 5:30 p.m. on Thursday, you can check out these artists' masterpieces. Their works include watercolors, oils and acrylics, drawings, photography, jewelry, sculptures and pottery. You can even purchase the pieces that particularly catch your eye. This exhibit is a great opportunity to find new works of art and meet the talented individuals who created them. The festival is held on the waterfront and free to attend, so you can just swing by as you're exploring downtown Manteo. The Dare County Arts Council presents this event.
Evening of Art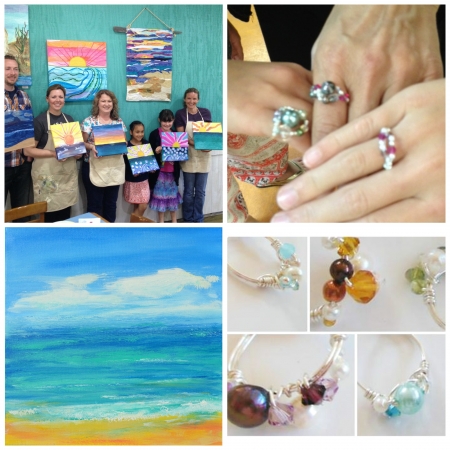 After an active day of exploring the beach and before you grab dinner at a delicious restaurant, head to Avon for an evening of art and appetizers. Studio 12 invites you to celebrate your inner (or outer) artist on Thursday evening at 5 p.m. The event is your choice of the Sip and Dip canvas painting or the Mermaid Ring class. Paint an acrylic masterpiece of anything you desire – the sun rising over the ocean or your family playing in the sand – or craft a beautiful piece of jewelry using that colorful shard of sea glass you found on the beach. The studio provides all the supplies you'll need for your creation, including appetizers to settle those pre-dinner tummy rumbles. The coffee and smoothie bar will even be offering reduced prices on their drinks. This event is fun for people ages, and participants are suggested to be at least seven years old. If you're ready to get your hands busy with crafting, call (252) 995-7899 to pre-register. The price to participate in Studio 12's Evening of Art is $46.
Late Night Rock n' Bowl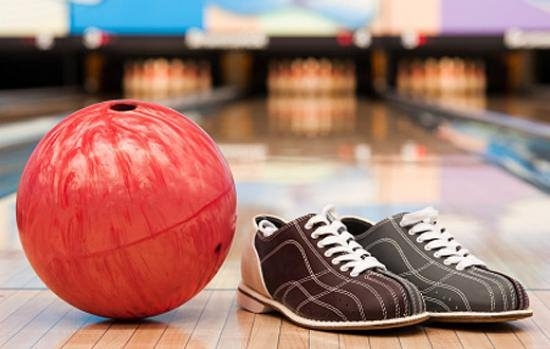 It's a weekend night, and you're looking for something to do. Pretend you're a 1950s/60s teenager with a retro American classic, hitting the bowling alley with your friends, crushes included. On Friday, Saturday and Sunday night from 10 p.m. to 1 a.m., head over to OBX Bowling Center in Nags Head for a late night game of bowling and swinging songs. Admission price includes your shoes and three hours of bowling, enough time to battle it out for the title of bowling champion in your group. In between scoring those strikes, check out the recently updated arcade or munch on pizza from the café. It's a great and family friendly way to enjoy a night out on the Outer Banks. Tickets are $15 on Friday and Saturday and $13 on Sunday.
Sundays in the Country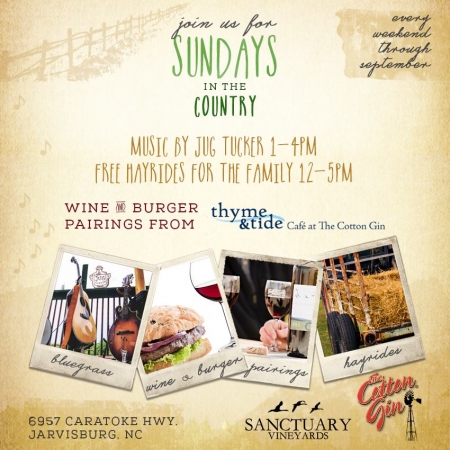 Enjoy a relaxing Sunday afternoon, country/coastal style, at the Currituck Cotton Gin's Sundays in the Country. The Cotton Gin teams up with Sanctuary Vineyards for this outdoor get-together. Check out the landscape on a hayride, or kick back and listen to the tunes from live bluegrass musicians. If you get hungry (and you better hope that you do, because you won't want to miss this), the Thyme and Tide café will have burger and wine pairings, featuring wines from the onsite Sanctuary Vineyards. The music goes from 1 until 4 p.m. and hayrides happen between noon and 5 p.m. Sundays in the Country are fun for the whole family, and you couldn't have a prettier backdrop for it than the lush grass, vineyards and towering pine trees.
---
Sure, playing on the beach is fun, but having options never hurts. These events are just a few to get you and your family started on spending time together this vacation. If you'd like to learn more about what's happening on the Outer Banks this week, check out our Daytime Events listing. And the fun doesn't stop when the sun sets – parents, treat yourselves to a night out on the town with the help of our Nightlife listing.