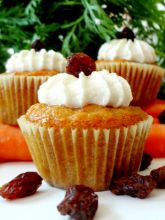 Pirates take center stage on the Outer Banks over the next several days. Kids 12 and younger can get the low-down on the pirate life beginning with the free Pirate Scallyway School at Roanoke Island Festival Park on Friday, August 23 from 2 p.m. to 4 p.m. Learn to walk, talk and act like a pirate and come away with some fierce pirate face painting from the folks at Kitty Hawk Kites. Once you get the pirate schtick down, head over to Kitty Hawk Kites Nags Head location Saturday, August 24 through Monday, August 26 for the free Outer Banks Pirate Festival beginning at 10 a.m. each day. Learn pirate history, see re-enactments, listen to pirate stories and more! All things pirate can be found at the Pirate Festival!
But, wait, there's more! Bring young ones aged 4 to 8 to the North Carolina Aquarium on Roanoke Island for Saturday's Ahoy, Pirates! program from 10 a.m. to 12 p.m. On this swashbuckling adventure kids will walk the plank, fire cannonballs and learn about pirate legends of the Outer Banks, play on the Aquarium's very own pirate ship, sing sea shanties and hunt for Blackbeard's buried treasure! Admission is $20/child, $18/child for NC Aquarium members; pre-registration is required.
Attention, weary parents, here's a respite for you! Take advantage of a quiet Friday morning session of Aqua Tots at the North Carolina Aquarium on Roanoke Island and let the aquarium's educational staff entertain the children while you leisurely sip a coffee, read a newspaper or book, or just have an all-too-rare adult conversation with your spouse. Designed for ages 2 to 5, the interactive sessions encourage hands-on learning through free play, stories, crafts and open time in the Aquarium. The wee ones will look at a different animal topic or ocean theme during each class and incorporate shapes, colors, numbers and sounds. Aqua Tots runs from 9 a.m. to 10 a.m. and is $7/child, $6.30 for NC Aquarium members; one accompanying adult is admitted free. Pre-registration is required.
Big Time Volleyball and Surfing, Small-fry Fishing
For the first time, the EVP Beach Volleyball Tour brings three days of competitive professional beach volleyball and elite talent to the Outer Banks from Friday, August 23 through Sunday, August 25 beginning at 8 a.m. each day at Jennette's Pier in Nags Head. More than $5000 of prize money is on the line for both male and female competitors! The family-style beach volleyball tournament series' appearance on the Outer Banks was made possible by a partnership between Extreme Volleyball Professionals, a premier national circuit, the Outer Banks Visitors Bureau and Jennette's Pier. The event features divisions for youth, juniors and adults. Come see top athletes go head-to-head in fierce competition and see them in person later at meet-and-greet events. Skills contests open to the public include bump to the buckets and serving competitions.
Got a young angler in your crew? Sign them up for the 6th Annual Outer Banks International Bait Fishing Tournament on Saturday, August 24. Open to fisher folk 16 and younger, the tournament runs from 12 p.m. to 5 p.m., and prizes will be awarded in all categories! And because it's a bait fish tourney, smaller is better, the littlest fish wins! Free hot dogs and hamburgers will be provided for all contestants. The festivities will also include a pig and seafood cook-off! All proceeds benefit the St. Andrews Outreach programming.
On the horizon for next week is the 2013 WRV Outer Banks Pro Surf Contest sponsored by Wave Riding Vehicles. Beginning daily at 8 a.m. from Thursday, August 29 through Monday, September 2, the event brings a fun, free and family-friendly surfing event to Jennette's Pier in Nags Head.
Lost Colony 2013 Season Nears End
For generations on Roanoke Island the sudden late-spring appearance of handsome, but conspicuously bearded young men, a host of graceful dancers and beautiful voices capable of spontaneously bursting forth in song has heralded the arrival of summer courtesy of The Lost Colony. This year was no different, and thousands of visitors and locals alike have enjoyed another season of Indian dances, battles, laughter, romance, tragedy and Elizabethan pageantry. But time is running short on opportunities to see the Tony Award-winning production before all these talented and energetic young people vanish from the island to once again pursue their education and careers "out there in the world." The last three performances of the 2013 production will be held Wednesday, Thursday and Friday night at Waterside Theatre on Roanoke Island beginning at 8 p.m. Ticket prices range from $9.50/children to $35/VIP packages. The show is sure-fire entertainment, but how about getting the inside scoop on all the on-stage magic with a pre-show Behind the Scenes Tour? Children will be entranced with this behind-the-curtain view of how theater happens, from pre-show preparations, to weaponry and stunt demonstrations, prop secrets and make-up. Tours are limited to 50 people begin at 7 p.m. and are approximately one hour. Tour tickets are $7/person or $25/family four-pack and must be purchased separately from show tickets. For more information call (252) 473-2127.
Teen Nights
Plotting a course between childhood and adulthood, teens can sometime find family vacations to be mixed blessings. Sure, it's the beach! But then there are those hopelessly trippin' parental units and possibly a younger sibling or two to avoid. Teens will be glad to know that there are now several options from Corolla in the north to Avon in the south to get together for music, games, food and just general chillaxin'! In Avon, each Wednesday evening from 8 p.m. to 10 p.m. Koru Village invites teens aged 13 to 18 over to the Beach Klub for dancing, live DJ music, games, snacks and smoothies, all in a safe environment right by the beach! Admission is $5/teen. In Kill Devil Hills, teens age 13 to 19 can hang at The Pit on Friday night from 9:30 p.m. to 1 p.m. for hip hop and dance tracks by DJ Styles, pool, foosball, video games and multiple screens featuring non-stop boardsport action. Admission may range from $10-$20/person depending on entertainment. Up in Corolla the North Beach Movie Diner covers the teen night turf for teens aged 13 to 20. Teen Night at the Movie Diner runs from 9 p.m. to 12 a.m. and features karaoke, live music and other entertainment on one of the Outer Banks' best light and sound stages. If all that dancing works up an appetite the on-site café serves a variety of sandwiches, snacks and beverages. A cover charge is applicable. For more information call (252) 453-2999 or visit their website.
The Sweet Stuff
Given our proximity to so many fishing grounds, the Outer Banks is well-known for its seafood. But did you know that the Outer Banks is also home to a number of deliciously talented dessert makers and pastry chefs? Sign up for a Thursday Dessert Tour and be chauffeured to meet the chefs and taste the creations of some of our premier dessert makers. Tastes on the tour include offerings from Amy Huggins Gaw's Outer Banks Epicurean, Crystal Swain's Zen Pops, Sara Burkhimer's Kind Confections, The Good Life Gourmet, Maria Neves' authentic Portuguese Sweet Maria's Bakery, and Debra Sinkage's Icing on the Cake. Then next Dessert Tour takes place Thursday, August 22 from 2 p.m. to 5:30 p.m. with another tour scheduled for August 29 at the same time. Tours are $45/person and are limited to 10 participants per tour. Pre-registration is required.

This week you have a chance to win a $50 gift certificate to Grays and a Hand it to Yourself spa package for two from Aqua Spa!
For more information about Gray's Family Department Store, check out their website.
For more information about Aqua Spa, check out their website.
Last Week's Winner
Congratulations to Janice Quinn!!!

You won a one-night stay at Tranquil House Inn & dinner for two at 1587 Restaurant in Downtown Manteo!
For more information about Tranquil House Inn, check out their website.
For more information about 1587 Restaurant, check out their website.