Make the Outer Banks the start of something new. I love vacation and summertime because they give me the time to develop a new skill set or to finally try those activities that have long piqued my interest. Whether it's surfing or checking out a band with an unfamiliar genre, you'll find plenty of ways to enrich your free time and hobbies here. This week's blog is dedicated to activities that will help you develop pre-existing skills or teach you new things. Be it cooking or gardening, check out these Outer Banks events that will enrich and balance your upcoming week.
Island Art Show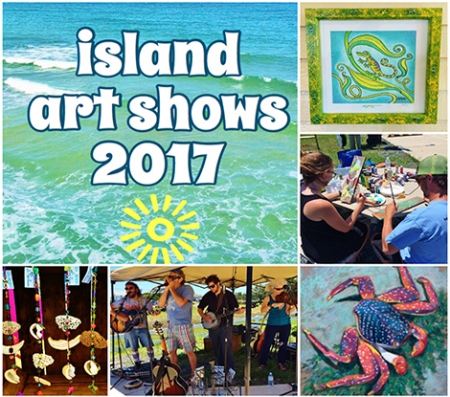 Hone in on your eye for art at the Island Art Show in Hatteras. Each Island Art Show welcomes a gathering of local artists selling their finest works. Marvel at the paintings and sketches, photography, woodworks, sea glass jewelry, homemade soaps, handcrafted textile creation and more, and talk with the artists about their artistic process and learn about the story behind each piece. If you too are a fellow artist, discuss the craft and trade tips and techniques with these newfound peers. Island Art Shows are free and open to all, letting you cushion your budget to purchase the works that catch your eye. Raffle tickets are also available for the chance to win a basket full of goodies donated by the show's artists. The Island Art Shows are charity events, and each one benefits a different Outer Banks charity, like the OBX SPCA or Hatteras Island Meals. Come learn about art while enriching this wonderful community. This Outer Banks event will be held on Thursday, July 6, from 10 a.m. until 5 p.m. at the Rodanthe-Waves-Salvo Community Center. 
Blind Tasting at Duck's Spice and Tea Exchange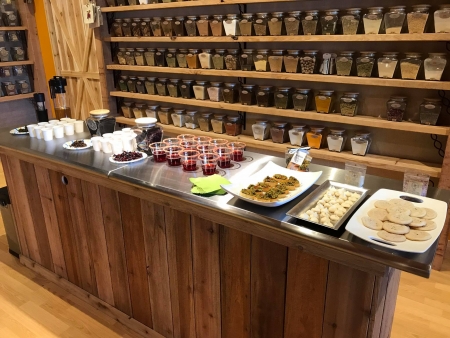 Have you ever been eating with someone and exclaimed how delightfully flavorful your roasted chicken is only to have your friend make some savvy comment about the rosemary complementing the oregano? The Spice and Tea Exchange in Duck can help you hold your own the next time that happens. Check out their Blind Tasting this Thursday, June 6. As you sample their various salts, sugars and spice blends from all over the world, you'll learn how to detect the nuances of the flavors. Your inner culinary mastermind will also revel in imagining how certain blends and spices will enhance your favorite foods and dishes. This event is free and open to all ages, so the whole family can enjoy this tasty journey. The tasting begins at 4 p.m.
Town of Kill Devil Hills Fireworks Display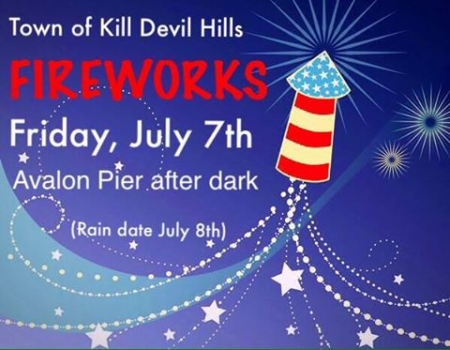 The Fourth may be gone, but the fanfare is still in the air. Whether you missed Tuesday's fireworks or just can't get enough of colorful sparks in the night sky, you're in luck because Kill Devil Hills is holding its own fireworks display this Friday, July 7. Grab the kids, beach chairs or blankets and a few slices of fresh watermelon, and head out to the beach around Avalon Pier for the town's own Independence Day celebration. It's a classic yet low-key way to close out the week. This Outer Banks event begins at dusk so plan on being in your favorite spot by 9 p.m.
Backyard Birds at Elizabethan Gardens

Is that a pileated woodpecker or a red-bellied woodpecker? Kids and their families can nourish their inner birders at The Elizabethan Gardens every Monday through August 14. Backyard Birds teaches you about the birds inhabiting your own backyard (or at least your Outer Banks backyard if you're visiting) through a collection of hands-on and educational activities. Draw your favorite birds, make a birdseed snack to attract your feathery friends to the yard and take a scavenger hunt through the gardens (prizes will go to those who complete the hunt). Backyard Birds is limited to 20 participants on a first-come, first-served basis, and price is included in admission to the gardens. This event is from 11 a.m. to 12 p.m.
Kids Make Your Own Pizza at Tomato Patch Pizzeria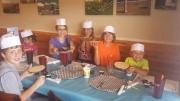 All ages can trying new activities and skills on the Outer Banks. One that children particularly will love feeds both their minds and stomachs. Tomato Patch Pizzeria in Corolla features a Tuesday event in which the kids don their chefs' hats and learn how to make their own pizzas. The restaurant supplies all the fresh ingredients and guidance to teach children how to fix, prepare and top their own mini pizzas, which are then cooked to perfection. Tuesdays aren't just for the littles — adults can enjoy $5 margaritas while their little chefs cook away. Come to Tomato Patch Pizzeria for this all-day event starting at 11 a.m.
Gentle Yoga and Morning Meditation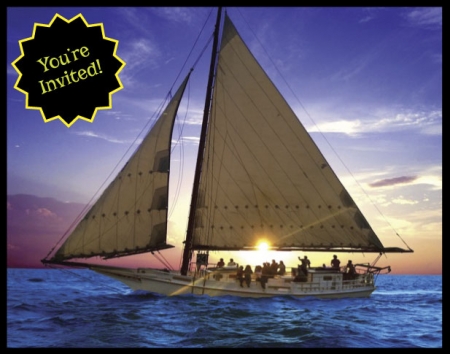 Get a positive and mindful start to your morning with Gentle Yoga and Morning Meditation. What's even cooler is this event's Outer Banks twist — you'll practice your lotus pose and deep breathing aboard the Skipjack Wilma Lee in Ocracoke harbor as the rising sun brightens this peaceful island. If you're visiting the Outer Banks, keep in mind that vacation is all about relaxation and getting away from it all. What better way to do this than learning the fundamentals for yoga and meditation? This event begins at 8 a.m. on Thursday, July 13, and attendance costs $15.
---
Feeling like you've sufficiently broadened your horizons this week after sampling an array of new activities? Why stop now? Check out our Daytime Events listing for more information on what Outer Banks activities are happening each day of the week from Corolla to Ocracoke. Our Nightlife listing directs you to endless live music performances that feature our local artists as well as visiting ones. So kick back, relax and try something new – there's no better time than the present.