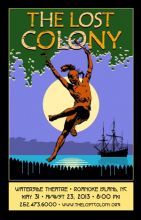 Elections have consequences, consequences that will prove more or less palatable depending on whether one's preferred party and candidates won or lost the election. Those on the losing side expect to "tough it out" as the loyal opposition until the next election cycle provides an opportunity for redress. However, it is safe to say that North Carolinians of many political stripes have been stunned by the priorities exhibited and the actions taken by the Republican-led state legislature during the past several months. Over time that shock metamorphosed into outrage and that outrage was, in turn, transformed into a resolve which, through the cooperative efforts of organizations such as the North Carolina NAACP and tens of thousands of determined citizens, blossomed into the Moral Monday protest movement. But, in true North Carolina fashion, we have protested peacefully and politely. Moral Monday is an opposition movement that has found a way to disagree without being disagreeable.
It is in that spirit of inclusive and engaged citizenship that the Moral Monday protest movement comes to the Outer Banks in the form of Coastal Moral Monday next Monday, August 19 at Roanoke Island Festival Park in Manteo. Beginning with a fish fry ($10) at 4 p.m., the event provides coastal Carolinians with an opportunity to unite in opposition to educational funding cuts, infringements on hard won voting rights, adoption of potentially disastrous environmental policies and a wholesale assault on women's access to healthcare. The Reverend Dr. William J. Barber, II, the charismatic president of the North Carolina office of the NAACP, will be the featured guest speaker. Lawn chairs and blankets are encouraged, but coolers are prohibited.
Arts
As I wrote this yesterday afternoon, artists and artisans were busily setting up their displays and booths for the New World Arts Festival running today and tomorrow along the historic downtown Manteo waterfront. The free two-day juried outdoor art show is in its 32nd year and features more than 80 artists exhibiting and selling their work each day from 10 a.m. to 5 p.m. Don't miss it!
Local artist Katy Caroline's Sip n' Dip art classes combine informal art instruction with good company and excellent wine and the result is an evening of fun and an artistic creation of your very own to take home with you. The next session takes place Tuesday, August 20 at Beachside Bistro at the Sea Ranch Hotel in Kill Devil Hills from 6 p.m. to 9 p.m. Admission is $55. Ages 12 and up are welcome, but participants must be 21 or older to be served wine or other alcoholic beverages. Space is limited and pre-registration is required. Call the Sea Ranch at (252) 441-7126 to register.
Virginia Dare's Birthday
This Friday, August 16 the north end of Roanoke Island will be a hotbed of celebration in honor of Virginia Dare, the first English child born in the New World 426 years ago on August 18, 1587. Join the Virginia Dare Faire revelry from 9 a.m. to 1 p.m. on the lawn next to the Lost Colony Building at the Fort Raleigh National Historic Site. Activities will include a rock climbing wall, bounce house, Indian attacks, games of chance, a dunk tank, giant puppets, Sir Walter's Potato Toss, appearances by Red Soldiers, face painting, jugglers and more! The Elizabethan Gardens will also contribute to the festivities with a plant sale, a presentation regarding the newly recognized potential historical significance of The Gardens' Queen Elizabeth portrait, a story time telling of The Legend of the White Doe, hands-on activities for kids and, of course, ice cream and cake with the Queen at 1 p.m. In honor of Virginia Dare's 426th birthday, regular admission to The Elizabethan Gardens will be reduced to only $4.26/person. The Gardens will be open from 9 a.m. to 7 p.m. For more information, call (252) 473-3234.
Surfs Up
Two surfing events hit the shore this week. First up is Friday's Arnette Cash Pot Series Surf Contest held at Jennette's Pier in Nags Head. Competitors should be onsite and ready to fill out entry forms by 6:30 a.m. Entry is free with competitors accepted on a first come, first served basis. With $3,000 of prize money at stake, the Cash Pot will be a lucrative day in the water for someone. On Saturday the Ripcurl Gromsearch Surf Contest comes to Jennette's Pier in search of the nation's best age 16 and younger surfing talent. A number of elite surfers, including Stephanie Gilmore, Jordy Smith, Owen Wright, Tyler Wright, Kolohe Andino and Gabriel Medina, can claim Gromsearch as a breakout moment in their careers. Gromsearch begins with registration at 8 a.m. and continues until 5 p.m. The registration fee for competitors is $40; spectators are admitted for free.
America's Forgotten Heroes
America has a conflicted relationship with the concept of heroes. We frequently idolize entertainers and athletes to the point of hero status, often to later learn that they could not sing the way we thought or that they accomplished their athletic feats with the aid of performance enhancing drugs. This summer, beaming from our TV screens in the contrived tradition of "Survivor" is a reality contest show, "The Hero," that is more about contestants' desire for fame than actual heroism. But there are real heroes among us, heroes like the Coast Guard crew members who rescued the 16-member crew of the HMS Bounty as it foundered and sank under the onslaught of Hurricane Sandy last October. The Outer Banks has a long tradition of these real life heroes, people who step up and perform when there is no fame, glory or prizes on the line, and you can learn more about the stunning rescues carried out by these brave folk, the predecessors of today's Coast Guard, at the Chicamacomico Life-Saving Station in Rodanthe at 2 p.m. on Wednesday, August 20. The event is free with paid site admission fee.
Family Fun
Locals and visitors alike are running out of opportunities to see the 2013 staging of The Lost Colony, the Tony Award-winning play written by Pulitzer-prize winning playwright Paul Green. Telling the moving story of the 117 men, women and children who sailed from England more than 400 years ago in search of a better life only to vanish in the American wilderness, The Lost Colony is performed in Waterside Theatre each summer by a company of more than 100 actors, dancers, singers and technicians. Full of epic battles, Elizabethan pageantry and Indian dances, with scenes of celebration, romance and laughter offset by heartbreak, loss and, ultimately, heroic perseverance in the face of great odds, The Lost Colony is a performance everyone should experience at least once. The show runs Monday through Saturday nights at 8 p.m. through August 23. Tickets range from $9.50 for children to $35 for a VIP package and can be purchased at the on-site box office or online at The Lost Colony website. For more information call The Lost Colony at (252) 473-2127.
Music
Finally, to the ever-lengthening list of Things That Make Me Feel Old can now be added the Dave Matthews Tribute Band. Sadly, no, this is not something concocted by The Onion. Depression-inducing fact of their existence aside, the Dave Matthews Tribute Band is reportedly very good at what they do and extravagantly more affordable to see than the actual Dave Matthews Band, meaning you can enjoy a really extravagant dinner at one of Hatteras' fine restaurants and still afford to see the show at Koru Village's oceanfront Papawack Theatre in Avon. The band takes the stage Thursday, August 22 at 7 p.m. Tickets are $7 in advance or $10 at the door and can be purchased at Koru Village or online at BrownPaperTickets.com.

This week you have a chance to win a one-night stay at Tranquil House Inn & dinner for two at 1587 Restaurant in Downtown Manteo!
For more information about Tranquil House Inn, check out their website.
For more information about 1587 Restaurant, check out their website.
Last Week's Winner
Congratulations to Gordon Nelson!!!

You won a $50 gift certificate to Blue Pelican Gallery & a $35 gift certificate to Gidget's Pizza and Pasta!
For more information about Blue Pelican Gallery, check out their website.
For more information about Gidget's Pizza & Pasta, check out their website.