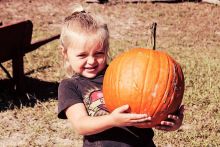 Do you feel the pleasantly crisp chill in the air? Can you taste the pumpkin spice and apple cider? Now is the time for these pleasures, so what better way to celebrate than with a few fall festivities? On the Outer Banks this week, you'll find activities ranging from live music and days at the farm to fun runs and picnics. There's a little something for every taste (figuratively and literally!). Read on to learn more about the highlights to check out this week.
Pumpkin Patch & Saturdays at Island Farm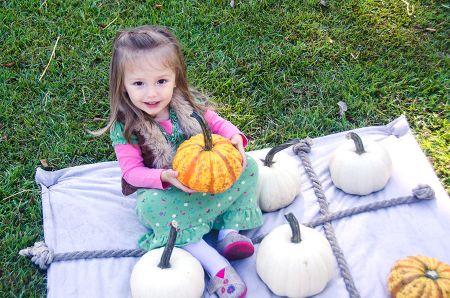 Island Farm knows that October is the best month – as we all should – and they're pulling out all the stops. Every Saturday in October you can take a step into the past with activities that let you experience autumn like the Outer Banks settlers did in the 1850s. Go on an ox-drawn wagon ride, pick the perfect pumpkin from the farm's patch, make a corn husk doll and candle stick, play with the farm's animals and so much more. Admission is $8, and children 5 and younger are free. Come visit Manteo one Saturday this month between 10 a.m. and 4 p.m. to take part in of this annual activity.
Photos at right and above: Island Farm Facebook
Great Pumpkin Fair & Fun Run
It seems fitting that the first Saturday in October brings festive fall fun for the whole family. Nags Head Elementary School's annual Great Pumpkin Fair invites all ages to a carnival complete with pumpkin painting, games, carnival rides, pony rides, a live auction (at 1 p.m.), a pumpkin and fall decor sale and local food vendors. A quick Fun Run accompanies this event. The Fun Run kicks off the fair at 9:45 a.m., and the main event will be held from 10 a.m. to 3 p.m. The price to attend the run is $10 in advance and $15 the day of. Proceeds from this event support and fund the school's PTO projects.
Duck Jazz Festival
What's not to love about spending a pleasant October day basking in the mellow of jazz music? The annual Duck Jazz Festival makes its 11th appearance at Duck Town Park this weekend. The Duck Jazz Festival brings talented jazz bands and soloists from around the area and beyond to share their art with the community. This year's lineup includes Mint Julep Jazz Band, Robert Jospé Express Trio, the Second Marine Aircraft Wing Jazz Ensemble and more. A Concert on the Green by the Mint Julep Band and a swing lesson opens this event on Saturday evening from 4 to 6 p.m., and then head to Blue Point where you can have dinner and enjoy the live jam among the festival's musicians. The event continues on Sunday with the day-long music festival from 10 a.m. to 4 p.m. This event is free and open to all. Bring your family, friends, cooler, chairs and furry friends for an Outer Banks event that shouldn't be missed.  Photo: Duck Jazz Festival Facebook
Annual Oink & Oyster Roast
Cooler weather means oysters, so come participate in a festive oyster roast combined with a pig pickin' for a Carolina twist! The annual Oink and Oyster Roast invites you to get your fill of local barbecue, the appropriate fixings and all-you-can-eat oysters. This event will be held at Longboard's Restaurant in Kitty Hawk from 12 to 4 p.m. on Saturday. Tickets are $7 for children ages 6 to 13 and $30 for those older than 13. The proceeds benefit charities selected by the First Flight Rotary Club, so you're doing good stuff by simply eating good stuff. Visit the event's website to get your tickets.
---
These events and programs are just a few of those happening on the Outer Banks this week. For more information about gardening workshops, music festivals and other seasonal excitement, visit our Daytime Events page. If you're looking to dance the night away, make an appearance at evening entertainment, our Nightlife listing guides you to all the events, bands and more. Break out your favorite flannel, grab a pumpkin spice latte and get out and start enjoying the season through this week's activities.