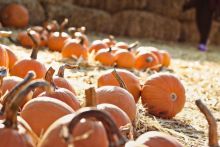 Happy October! As I write this, I'm wearing harvest gold, and there's a pumpkin muffin on my desk. Like me, the Outer Banks wears October well – it turns into a tapestry of autumnal splendor with burgundy and yellow tinging the leaves of trees, festive clusters of pumpkins popping up and, in the evenings, it's all blanketed by the warm, golden glow that only comes from fall sunsets. Locals (beyond myself) largely agree that October is the best time of year on the Outer Banks. Now that it's officially upon us, celebrate with this list of reasons to love the Outer Banks in October.
Photo: James Gibson
The Beach
Beach days and bonfire nights? The weather in October welcomes both. Days tend to be crisp and sunny, and the air temperature hovers pleasantly around the upper-60s and 70-degrees range – perfect for playing on the beach and outdoor activities, though it's sometimes chilly enough for a jacket. Night sets in earlier too, so you can watch those golden sunsets fade into a violet twilight. To ward off the chill, I recommend getting some friends together and settling in by a fire pit, chimenea or, if you feel inspired, a bonfire (beach bonfires aren't allowed in Duck, Southern Shores, Kitty Hawk and Kill Devil Hills, and you'll need a permit from Nags Head Fire and Rescue if you want to build one there). 
The Peace
And when you do go to the beach, take a look around you. "For what?" You may think. "It's pretty empty." Exactly! After the summer season dies down with Labor Day, the early fall is a choice time to visit. Even though the crowds are thinning, you can still take advantage of the Outer Banks' best features with the warm weather, still-open businesses and numerous events scheduled on the calendar. After the summer rush, it's like an alternative universe: On the beach, you have your pick of places to set up camp, you won't be jockeying for a table if you go out to eat, and driving on the bypass doesn't feel like a kamikaze mission.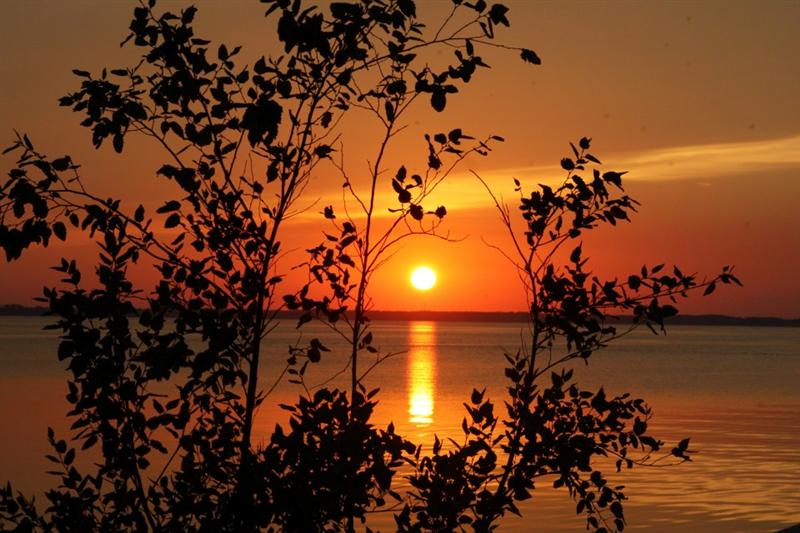 Eating In Season
People get excited for berry season and summer produce, but I think it's the fall harvest that calls for breaking out the cookbooks. After all, who wants to spend hours slaving away in a kitchen when summer days are long and demand time be spent outdoors? Now that it gets darker earlier, it's time to swap out bikini season for sweater weather. Many of the produce stands and farmers markets still operate during October, and in addition to pumpkins, now is also the peak time for apples, winter squashes, sweet potatoes, kale and other autumn delicacies. On Saturdays from 8 a.m. to 12 p.m., check out the Manteo Farmers Market and the Secotan Market in Wanchese (also open Wednesdays from 10 a.m. to 1 p.m.). There, you can pick up squashes, pumpkins, radishes, collard greens and sweet potatoes, fresh-cut flowers (or pumpkins) and festive fall decor made by local artists. In fact, some vendors even have homemade tonics and fermented items so you can arm yourself for cold and flu season.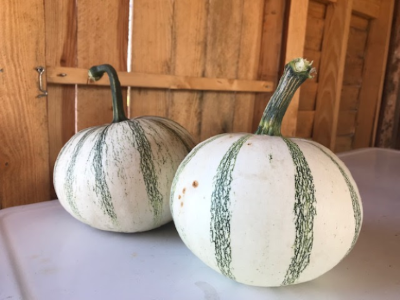 Photo: Secotan Market
The Events
Speaking of things going on this month, October is a premier time for Outer Banks events. It brings music festivals, oyster contests, fall festivals, wining-and-dining events and, of course, Oktoberfests of various themes to the area.
This weekend kicks off Fall Restaurant Week, in which restaurants from Duck through Nags Head offer multi-course prix fixe menus at $25 and $35 options. To prove I'm not the only one getting hyped about October, there's also Oktoberfest at the Outer Banks Brewing Station on Saturday from 11:30 a.m. to 5:30 p.m. and Tacoberfest at Bad Bean Baja Grill on Sunday from 12 to 3 p.m.
Duck Jazz Festival returns next weekend, which stirs up lots of buzz and excitement each year. This three-day music festival welcomes jazz musicians and bands from far and wide. Over the course of a weekend, smooth melodies and rhythms coat the town of Duck.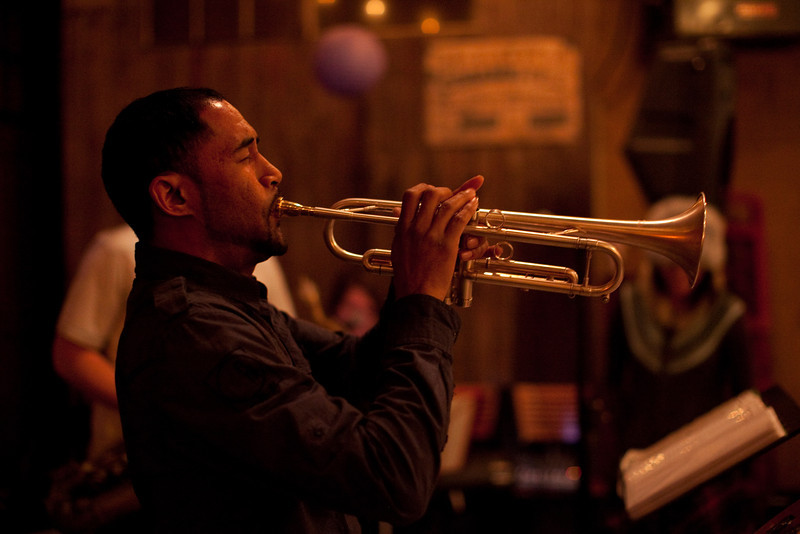 Photo: Duck Jazz Festival
However, some people have been planning for this year's Brewtag (October 26) since the final keg flew at last year's event. Watch kegs soar across the sky – while also raising funds for The Rogallo Foundation and furthering research in aviation and aerodynamics – in this entertaining marriage of our favorite aspects of aviation and beer.
For an inclusive list of the events, see our Daytime Events calendar, and if you're ready for evening activities, our Nightlife guides you to live music, Halloween-themed movie screenings and more.
I could continue with the myriad of reasons to be excited for fall on the Outer Banks, but I'd rather let you experience it for yourself. Get out there – build a bonfire on the beach, or wake up early for the farmers market and spend the day preparing an exquisite meal from the local ingredients. Toast Oktoberfest with regional brews. In October, the Outer Banks is your oyster.