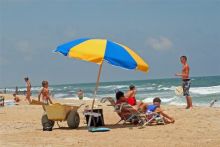 Labor Day weekend is here. For some of us this time is a bit of a last hurrah for summer. From people squeezing in their visits to the Outer Banks before school begins to locals getting a day off to just enjoy some beachside leisure, this weekend makes the summertime freedom that we crave year-round accessible to everyone. Check out these upcoming Outer Banks events and activities for an active and fun Labor Day weekend.
WRV Outer Banks Pro Surf Contest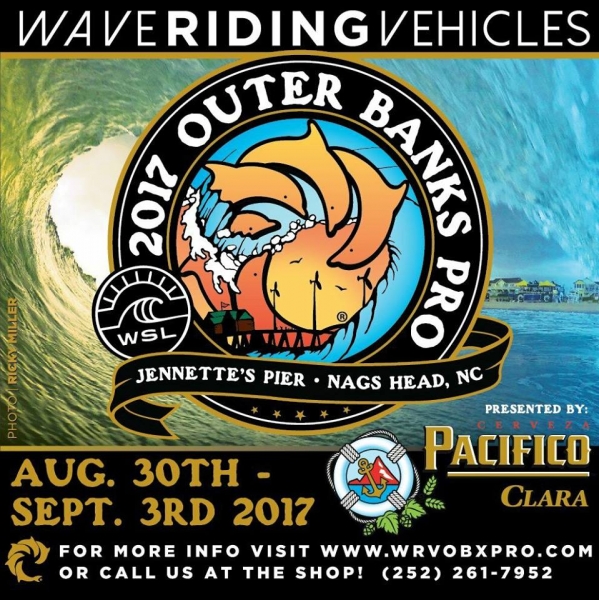 What better way to enjoy summer than by soaking up the surf and the sand? Honestly, I can't think of any. And what about when it's a beach day unlike others? The WRV (Wave Riding Vehicles) Outer Banks Pro Surf Contest gives you five days to marvel at the East Coast's top surfers as they show off their skills. The contest started on Wednesday and lasts through the weekend, giving you ample time to check out the competitors and track their progress. Visit Jennette's Pier to play on the beach and watch the surfers' tricks and styles as they vie to win the prize money. Surfers compete from 8 a.m. to 6 p.m., and this event is free to attend.
OBX Tribute Rock Concert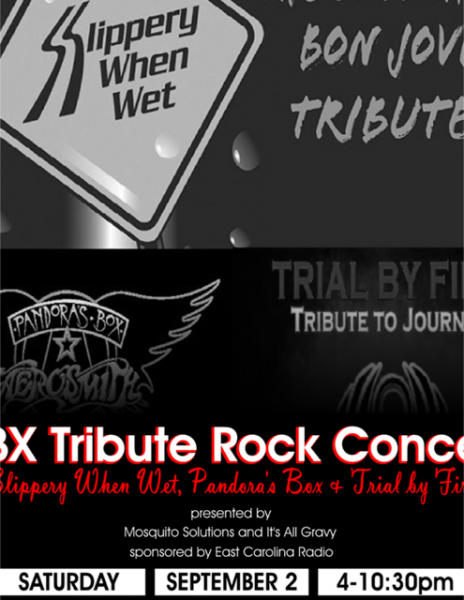 Remember music in the good old days of head-bangin', blood-pumpin' 80s hair bands? You can live on a prayer, walk this way and never stop believin' at the OBX Tribute Rock Concert at Roanoke Island Festival Park this Saturday. Three different cover bands will revive Bon Jovi, Aerosmith and Journey in the open air of the Outdoor Pavilion. Bring your folding chairs, blankets or tarps, but leave outside food and drinks at home. The concert lasts from 4 to 10:30 p.m. General admission tickets cost $30, and VIP tickets are $60. Purchase yours by calling (252) 473-7460 or (252) 473-7326 or visiting the event's website.
Pig Pickin' Featuring Jonny Waters Band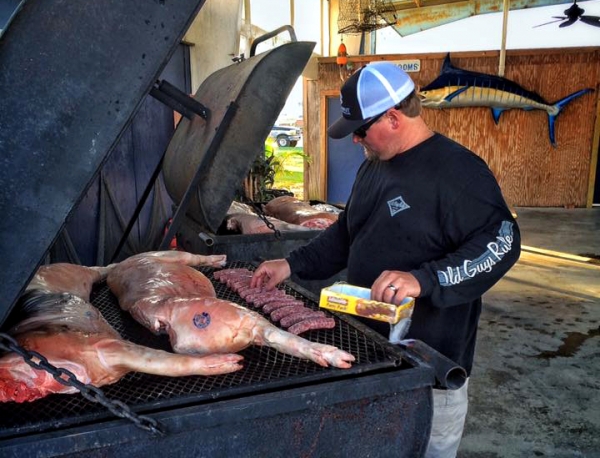 What is Labor Day weekend without a barbecue? It's one I wouldn't even want to imagine. And we don't have to, thanks to the OBX Marina's Pig Pickin' that benefits the Dare County Special Olympics. The OBX Marina is pulling out all the stops for this event — get your fill of smoky pulled pork and ribs, win at the raffles and silent auctions, enjoy the company of your neighbors and boogie the night away to the live music provided by Jonny Waters Band. Plates cost $10, and you get to eat great food while supporting a great cause. Come to the OBX Marina in Wanchese between 4 and 9 p.m. to partake in a classic Carolina-style pig pickin'.
---
These are just a few of the events available to entertain you this week. Enjoy the beach or outdoor programs and activities, which you can find on our Daytime Events listing. Once the sun sets, spend your nights dancing your heart out, singing karaoke or listening to local bands cover your favorite musicians and songs at the Outer Banks Nightlife scene. Pick out your favorites and get ready for a Labor Day weekend that will give you the strength you need to make it to next Memorial Day.