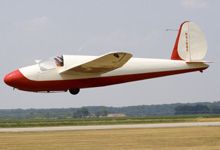 Pack up the flip flops and shorts and get out the boots and jeans. The air is going to get a nip in it later this week and into the weekend, and it's going to start feeling like fall - from here on out, I suppose. * That always makes me a little sad - I thrive in hot weather - but I concede that it's time for the weather change. Yes, my friends, if you can believe it, October is nearly over. Soon I'll be yammering on about Christmas shopping instead of the weather...
Since we don't have much leaf peeping going on here on the Outer Banks (even the few trees we have lost all their leaves in the hurricane, in my yard at least) and the weather stays warm for so long, Outer Bankers have to mark the fall season with other signposts. Lack of crowds, fishermen on the beach, kids in school, the locals in the restaurants, the Canadians on Hatteras - fall is definitely a nice time on the Banks. Perhaps my favorite thing is less poetic but important nonetheless: the trash pickup schedule change. Our trash pickup schedule has switched from 3 a.m. to 7:30 a.m., which allows us all to sleep peacefully through the night. Joy...
So how will you spend your upcoming cool days? I'd recommend being out there in it: Hike or run somewhere wild: Nags Head Woods, Kitty Hawk Woods, Buxton Woods, Springer's Point. Drive over the new bridge to Hatteras Island for the day, walk the beach and have lunch at a restaurant on the island. They'll be happy to see you. Paddleboard or kayak on the sound (if it's not too windy). Fish off a pier. Walk your dog up Jockey's Ridge. There's nothing like an invigorating blast of fresh fall air to get you going...
Here are some other fun things to do this week:
There's a new venue for featuring local musicians - it's called OBX Sounds. A collaboration between Dare County Arts Council and 99.1 The Sound, the series features all original, all local music every third Thursday of the month. This Thursday the series features instrumental guitarist Frank Russano, bassist and composer Andy Rice and Communion with Matt McGuire and Rick Drumm. All this goes down at Kelly's from 7 to 9 p.m. Each musician in the series will also have a track on a new CD plus changes to perform on the radio. For info, call (252) 473-5558...
If you're in the mood to be spooked a little early, check out the Haunted House at Barrier Island Station Welcome Center in Point Harbor. It's happening from 6 to 10 p.m. this Friday, Saturday and Sunday...
Island Farm is starting a new event, Draped in Black, that explores peculiar and unique Victorian death rituals. Peer into the home of a grieving widow, travel by lantern light to a graveyard - in the dark, on the farm. This takes place this Friday (October 21) and also on Friday, October 28 at 7 and 8:15 p.m. Cost is $10, and it's not recommended for children younger than 10. Call (252) 473-6500...
An interesting film is playing Saturday at Roanoke Island Festival Park. Called Louder than a Bomb, it's part of the Southern Arts Film Festival presented by Dare County Arts Council. The film is about speaking out, making noise, finding your voice and poetry. It starts at 7 p.m. Tickets are $12. Call (252) 473-5558...
David Holt, the Grammy winning master banjo player, multi instrumentalist and story teller, is coming to town on Saturday as part of the Outer Banks Forum for the Lively Arts. Holt will perform at First Flight High School at 7:30 p.m. Tickets cost $25. Call (252) 255-2274...
A brand-new event happening this week is called SOARING 100. The event is being held Friday through Monday to celebrate the 100th anniversary of Orville Wright's 9 minute 45 second soaring flight on the Outer Banks on October 24, 1911. This flight gave birth to modern soaring, as in gliders and hang gliders, etc. The event will feature a sailplane fly-in, vintage and modern gliders on display, an educational symposium, special demos and kids' events at the Wright Brothers National Memorial and three replica 1911 gliders created just for the event flying at Jockey's Ridge State Park. Astronaut/space shuttle pilot Susan Kilrain will be at the Wright Brothers Memorial on Saturday at 1:30 p.m. * Special evening events are going on too: On Friday evening there's a NC BBQ Kick Off Party and storytelling event. On Saturday evening, there's a gala associated with SOARING 100. The Ragtime Gala is at Duck Woods Country Club in Southern Shores. Cost is $100 per person. On Sunday evening, there's a Landing Party with the glider team and pilots at Pamlico Jack's in Nags Head. * Go to http://www.soaring100.com for info and tickets...
Going out this weekend? Jesse Chong Band is playing Port O' Call on Friday and Saturday nights and they're worth catching. * Mojo Collins and Triple Vision are at Ocean Blvd. Friday night. * Poor Richards in Manteo has Phil Chestnutt on Friday, The Wilder Brothers on Saturday. * Kelly's has dance band Mirage both nights this weekend. * Don't miss Bowling with DJ Fresh at Nags Head Bowling Center on Saturday...
Here's something to think about for next week: Cyber Nightmare: Youth and Technology in 2011. This Parenting Enrichment Program will be presented on Tuesday, October 25 from 6:30 to 8 p.m. at the Outer Banks Family YMCA in Nags Head. The workshop is free and will give you the tools you need to help you children safely navigate today's cyber social scene. Child care is available during the event for $3 per child. Call the Children and Youth Partnership at (252) 441-0614 to register...
Keep looking around the site for more fun things to do. Have a great week...