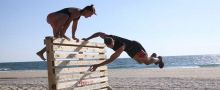 This week, schools are letting out and families are flocking to the Outer Banks for well-deserved vacations that unofficially mark the start of summer. As we sink into our beach chairs or seek out that 100-year old (or week-old) piece of amber sea glass, it's entirely acceptable to lose track of time staring into the ocean and wondering at its vastness. Although rest and rejuvenation are often the key to life on the Outer Banks, we are also well-known for our family-friendly athletic events. This Sunday, you can choose to stroll by the sea in leisure or hit the sand running for Storm the Beach, an Outer Banks event that is quickly turning into an annual tradition.
Storm the Beach
Run, crawl, jump, carry and endure in this full-fledged obstacle course and adventure race held right on the beach by Jennette's Pier. Casual marathon runners, you're going to have to commit for this one, because it's not your typical run and grab your medal at the finish type of race. Athletes must crawl, climb and conquer obstacles such as the Swamp Scum and the Sandfiddler Crawl. You can register solo or with a team – which can include all members of the family – and costumes are encouraged. June 14 is Flag Day, so why not go with an American theme? (It's also my birthday, or I would be competing too!) There will be a post-race beach party with a raffle and awards ceremony, beach-themed medals, swag bags and event tees for competitors. The storm starts brewing at 9 a.m. Pre-registration is required.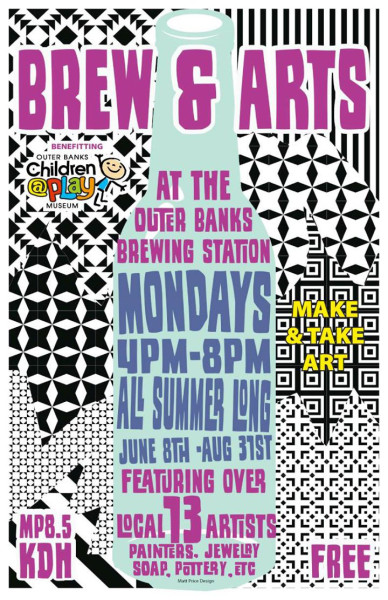 Brew & Arts
This weekly happening marries two of my favorite things: craft beer and local art. The toastier months bring an influx of events that showcase local artists, and Brew & Arts at Outer Banks Brewing Station isn't one to pass up. Grab a beer and peruse local art from more than 13 painters, jewelers, potters and more in the beer garden under the windmill. Much of the art reflects the gorgeous Outer Banks landscape and lifestyle that both locals and visitors know and love. The event runs every Monday from 4 to 8 p.m. through August, and admission is free.
Catch-It, Clean-It, Cook-It
Whether this is your first time on the Outer Banks or your 20th, I'm sure you've tried any variety of fresh seafood from our waters – and if you haven't, you're making a mistake! I have too many favorite OBX restaurants to name on both hands, but some days catching your own dinner is just more satisfying. This summer at Jennette's Pier, you can catch your fish, clean it and cook it too, all with the help of a seasoned instructor. Start your day learning about species commonly found around the pier, get a lesson in fish identification then jump fins first into fishing skills like how to cast your line and tie your rigs. Once you've hooked the right fish, partake in a cooking lesson just in time for a fried fish lunch. I recommend taking the class at the beginning of your stay so you have plenty of time to impress your family and friends with your knowledge of how to cook local seafood. The course is $15 per person (or $20 if you want an all-day fishing pass too) and $8 for kids 5 and younger. It's happening Mondays and Fridays at 9 a.m. and Wednesdays at 2 p.m. Pre-registration is required.
Marianne Gingher Book Signing
Marianne Gingher, editor of the recently released narrative collection Amazing Place -- What North Carolina Means to Writers will be visiting the Outer Banks on Tuesday, June 16. The collection includes authors from the Appalachian Mountains to the Outer Banks that express how our state shapes the literature of its people. Gingher will be signing copies at Downtown Books in Manteo from 3:30 to 5 p.m. and will read from the book at the Dare County Arts Council at 6 p.m.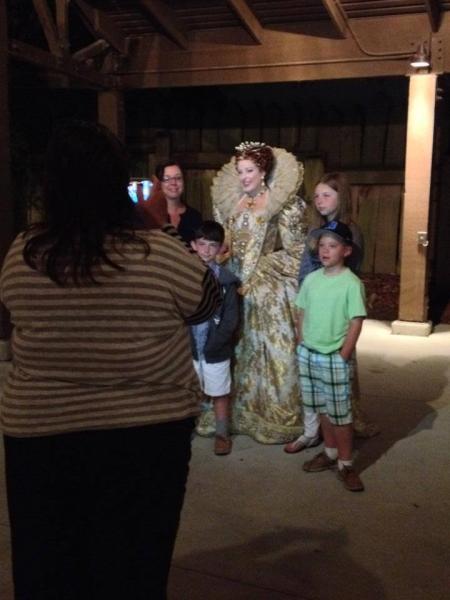 Character Dinner Nights at The Lost Colony
The grandeur of The Lost Colony has captivated audiences since 1937. This renowned outdoor drama tells the story of America's first English colonists and their mysterious disappearance nearly 450 years ago. Those who want to experience even more of the mystery can dine with the characters of the production before the show. You will be treated to visits from soldiers, colonists, Outer Banks Indians, Sir Walter Raleigh and perhaps even Queen Elizabeth I herself. There will be an opportunity to try on The Lost Colony's historically accurate costumes while learning about the history of the production. Tickets are $40 for adults and $25 for children age 12 and younger, and they must be purchased in advance. Included with your ticket price is your meal, a backstage tour, your ticket to The Lost Colony later that night, a souvenir program for adults and a special gift for the kids. This very personal historic experience takes place on Tuesdays and Wednesdays at 6 p.m. The menu is simple and filling with a pasta buffet that includes vegetarian dishes.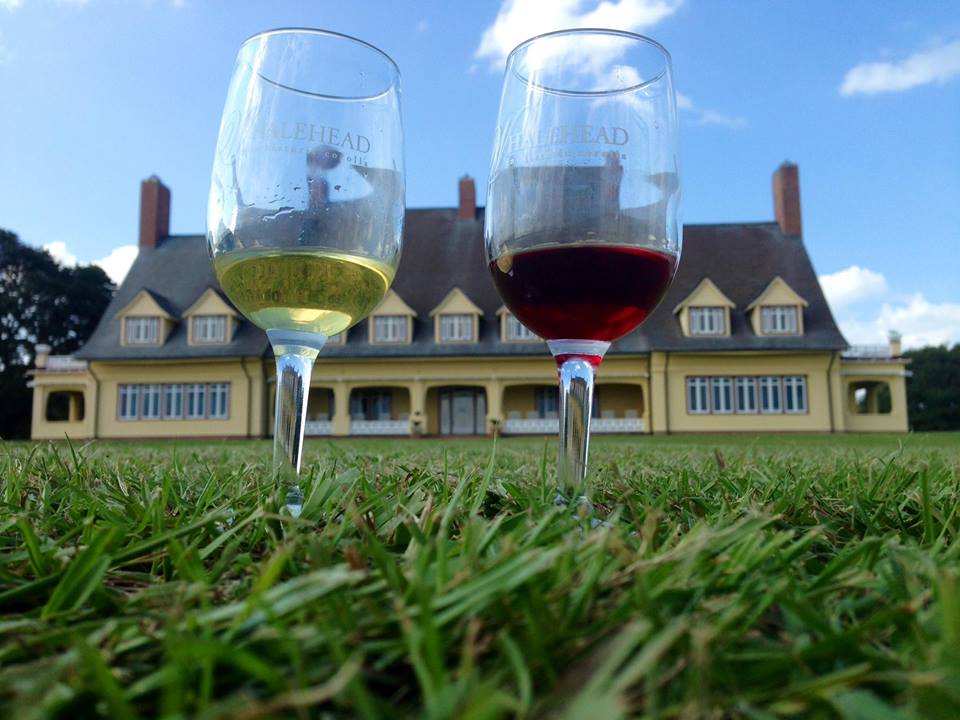 Whalehead Wednesdays
A walk through the wonderfully restored Whalehead mansion will transport you back in time to the 1920s where the Art Nouveau style reigned supreme. But why not enjoy the grounds too? After all, the breathtaking and peaceful setting was chosen with outdoor activities in mind. The original owners were hunters, but today visitors can enjoy a wine festival every Wednesday from 3 to 8 p.m. through the month of September. Local vineyards like Sanctuary Vineyards and Vineyard on the Scuppernong present local, national and international wines alongside live music and cornhole tournaments. The event is free for non-drinking adults and children, and kids' activity packs from Flying Smiles Kites are available for purchase. New for 2015 are two great ticket options. General admission includes three glasses of wine for $10, and VIP admission includes a souvenir wine glass, unlimited samples of 20+ featured wines, a discounted rate for a tour of the Whalehead mansion and free activity packs for accompanying children. Bring the entire family to watch the sunset over the Currituck Sound, and that includes Fido as long as he is on a leash. Local food and beer will be available for purchase.
It looks like music is on the horizon every night this week with a ton of nighttime events happening from Corolla to Ocracoke. Visit our Nightlife & Events page to plan your night out.