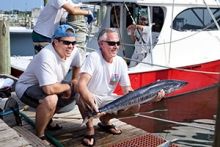 Labor Day has come and gone, marking what some might call the end of the summer season. Vacationers are heading home. Kids are starting school. Pumpkin Spice is back in full force. Just because the busy season is drifting away, that doesn't mean it's time to say bye-bye to the Outer Banks's events as well. Quite the opposite, in fact. This week just proves that happenings continue to flourish, with events ranging from festivals to tournaments and other sorts of fun sprinkled in between. So what if the nights start growing cooler and the leaves turn a hint redder? Unlike a few decades ago when events stayed only during the summer, the Outer Banks now plays host to events and programs year round.
OBX Arts and Craft Festival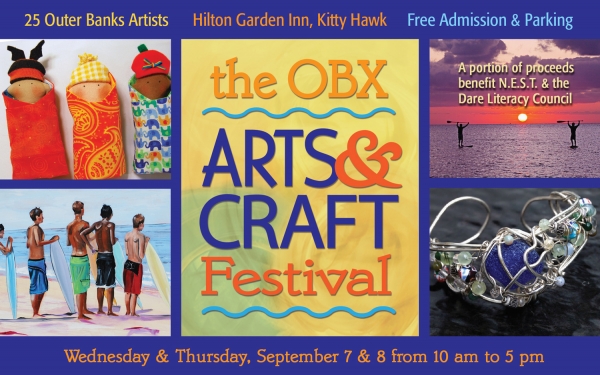 Lots of art shows and craft displays happened on the Outer Banks this summer, but let's say you weren't able to make it to any of them. Maybe you didn't want to deal with the beach traffic to get to the venue. Perhaps you found the idea of a crowded festival a tad intimidating. Or maybe you went to every festival, exhibit and show this summer, and you're still hungry for more aesthetic beauty. Either way you're in luck, thanks to the annual OBX Arts and Craft Festival. Starting on Wednesday 25 local artists bring their best works to this two-day festival that's held at the Hilton Garden Inn in Kitty Hawk. Marvel at art including varieties of paintings, photography and glasswork as well as crafts like handmade jewelry, pottery, woodwork and more. This festival plays a big part in the community, not just for supporting the area's artists but by giving back to the larger population. Every year the festival features two local charities that receive a portion of the artists' entrance fees. These charities have their own booths at the event where you can learn about their mission and sign up to volunteer or even donate if you'd like. If you're in the mood to check out some art this Wednesday or Thursday, swing by the OBX Arts and Craft Festival, happening from 10 a.m. until 5 p.m. Admission is free.
Maritime Crafts for Kids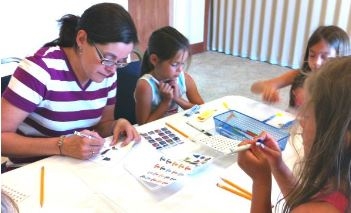 If the OBX Arts and Craft Festival gave you the art bug, channel your creative energy at the Graveyard of the Atlantic Museum's weekly event, Maritime Crafts for Kids. This program welcomes kids of all ages – parents, all ages includes you too – to come create a coastal-themed craft while also learning about the history of Hatteras Island and the rest of the Outer Banks. Hear about tales of early 19th-century fishermen or original members of the life-saving station. Who knows, maybe some of the stories will even inspire your craft! The museum provides all the crafts supplies, so all you need to bring is yourself and a creative imagination. This event is free to attend upon admission to the museum.
Invitational Surf Fishing Tournament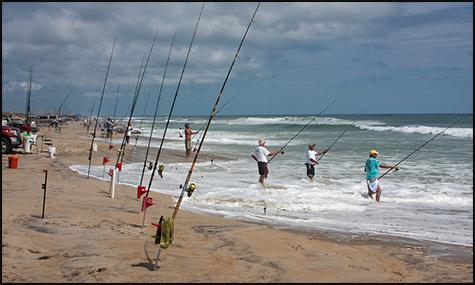 Did fishing hook your interest this summer, or have you been a veteran fisherman/woman for years? Whichever you are, the Invitational Surf Fishing Tournament invites anglers of all abilities to put their skills to the test this Thursday, Friday and Saturday. Every September more than 90 teams of avid surf fishers turn out for this tournament. The tournament welcomes men and women participants, and each team is limited to six members. An awards ceremony closes this three-day tournament by recognizing the male and female participants who catch the largest certain species of fish, including Flounder and Bluefin, for their gender category. If you're ready to reel in fish after fish, the registration forms can be found here, and the cost to register each team is $300. It's also a good idea to peruse the tournament's rules and regulations before casting your lines so that you can avoid any potential disqualifications. The Invitational Surf Fishing Tournament goes from 6 a.m. to 6 p.m. every day of the event.
Currituck Cornhole Tournament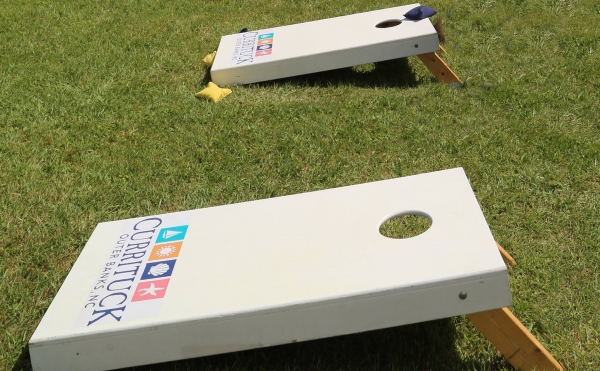 Yesterday I visited Whalehead, and I saw a sign for the weekly Currituck Cornhole Tournament. My first thought was, man, I wish I'd done that this summer, but then I learned that I still have a chance: This Friday is the final Currituck Cornhole Tournament of the summer, and it's time to finish with a bang ... a bang of the bag smacking against the board, that is. Come to Historic Corolla Park at Whalehead this Friday at noon to register yourself or your team for the event. Games start at 1 p.m. and continue until 4 p.m. By using single elimination the tournament methodically determines the 1st and 2nd place winners. A grand prize sponsored by the Currituck BBQ Company will be awarded to the 1st place winner(s). The tournament is limited to 32 teams, so make sure you get there with plenty of time to register. It costs $5 to register one person and $10 to register a team. If you have any questions call (252) 453-9040 for more information.
OBX Pridefest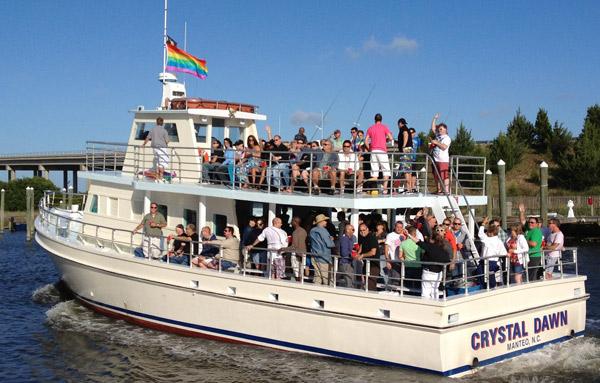 Come out for the annual OBX Pridefest! This three-day event is a gay pride festival complete with programs, an actual festival and local business specials for members of the LGBTQ community and their friends and supporters. From Friday through Sunday you can find special events offered by local businesses, including a boozy sunset cruise complete with a kickoff party on Friday, critically acclaimed stand up comedienne Suzanne Westenhoefer amusing crowds on Saturday and a drag brunch on Sunday. The actual Outer Banks Gay Pride Festival, held on Saturday in Nags Head, is free and open to the public. There will be food, live music, pride souvenirs and vendors. Attend any events that catch your eye or, if you're interested in several, consider purchasing a Pride Pass, which gives you access to all events for just $100. This event has grown in popularity every year.
Loretta's Line Dance Instruction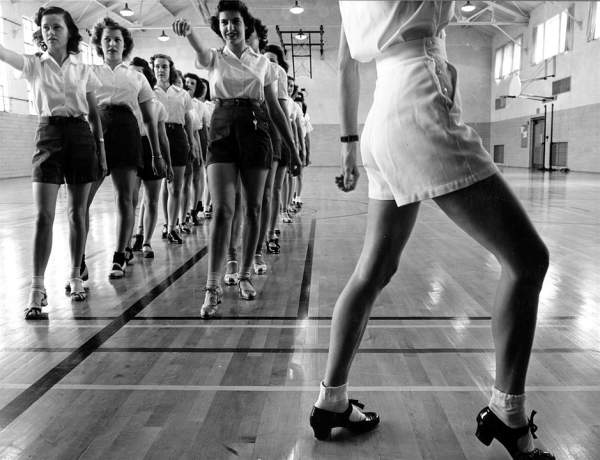 Have you ever been at a party or wedding reception when a song comes on and everyone except you starts doing the same dance to it? It's awkward, right? Thankfully, you can avoid future moments like that with the help of the Kelly's event, Loretta's Line Dancing, happening on Tuesday night. Practice your old moves and learn some new ones until you fall into perfect sync with everyone else. From the Y.M.C.A. to The Harlem Shake, by the end of Tuesday night, you'll be ready for any party, wedding or dance club. This event is held at Kelly's Outer Banks Restaurant and Tavern from 6:30 to 8 p.m.
---
Have I convinced you that the Outer Banks is still a hotspot for activity even after Labor Day? Any one of these activities is enough to last you through the week, not to mention several of them. Still skeptical? Check out OuterBanksThisWeek.com's Daytime Events for activities and programs happening all around the beach. If you're on the hunt for a little evening entertainment, particularly live music, our Nightlife listing can direct you to restaurants and bars hosting musicians and bands that are beloved in the area.