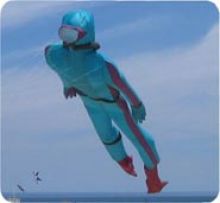 It's happening. School is out, cars are streaming over the bridges, Food Lion is open 24 hours, the belly-button rings are on display - the season is upon us. * The ocean has been gorgeous and I can't wait for some long days of sitting in it and beside it. My youngest child is three this summer and I think it's the first summer in six years that I will be able to sit down in a beach chair for a few minutes at a time. Stoked about that...
On that beach note, have you been hearing the news about sunscreen? So it prevents skin cancer, right? Now they're saying that most sunscreen contains dangerous toxins that can cause a host of health problems, including skin cancer, especially in children. * Have you ever? * Luckily not all sunscreens are created equally. The Environmental Working Group has a list of those that are the least toxic. See it here: http://breakingnews.ewg.org/2011sunscreen/best-sunscreens/best-beach-spo.... But the best sunscreen, they say, is a hat and a shirt, so start sporting those rash guards...
There's a lot going on this week, so let's get to it...
Everybody loves outdoor concerts at The Whalehead Club and Duck Town Park, and both locations are hosting the U.S. Air Force Heritage of America's Langley Winds Woodwind Quintet this week. The show is Thursday at 6 p.m. in Corolla and Saturday at 6 p.m. in Duck. Both events are free. Seating in Corolla is on the lawn; bring lawn chairs or blankets. The event in Duck will be held in the new Town Amphitheatre, which has bench seating on a first-come, first-served basis...
During the week, here are some not-to-miss events: Head to Nags Head Woods on Wednesday (June 8) at 1 p.m. for the opening of the new 1-mile trail for people with disabilities. * On Wednesday evening stop by The Marketplace in Southern Shores for the Sunset Art Shows. About 30 local artists will be displaying their works from 6 to 8 p.m. This will be going on weekly, with live music every other week. * Also on Wednesday, head to Alligator River NWR for the Bear Necessities program and Wolf Howling Safari. Bears is from 5:30 to 7 and the Red Wolf Howling is at 7:30 p.m. Call (252) 216-9464 to register for the howling. For the bears program, just meet at the Milltail Creek Wildlife Trail parking lot...
On Thursday, it's Dare County Arts Council's Literary Open Mic Night at Front Porch Café in Nags Head. Times are 6:30 to 8:30 p.m. and you can read or just listen. * Painter Katy Caroline's popular Sip & Dip event is Thursday at 6 p.m. For $35, you can have a little wine and paint along with Katy Caroline, all supplies included. You have to reserve a space; call (252) 261-2787. If it's full, be sure to sign up for another week. These book well in advance...
Start your weekend over in Manteo with the Manteo Farmers Market. I love going to the market by boat; there's plenty of free boat dockage space on the Manteo waterfront, so try it out. Hours are 8 a.m. to noon, but get there early for the best selection. The market has been really busy this year...
You can catch a free Watercolor Techniques class with Carol Trotman at Roanoke Island Festival Park's 2nd Saturday Event. It's being held Saturday from 10 a.m. to noon. Trotman will present a slide show and hands-on lesson. Bring your own supplies. Call (252) 475-1500 with questions or to register...
Roanoke Island Festival Park kicks off its Outdoor Pavilion shows this weekend. The N.C. Dance Theatre is performing on Friday and Saturday nights at 8 p.m. Bring a lawn chair and a picnic and enjoy the ballet. These shows are free. RIFP only has a handful of shows scheduled for the Outdoor Pavilion this summer, so don't miss this one! * Next week, RIFP has a song-and-dance show called Broadway Unleashed in the Outdoor Pavilion on Tuesday, Wednesday and Thursday (June 14-16) at 8 p.m. They've also got a children's show - Cinderella - on Tuesday, Wednesday and Thursday at 10:30 a.m. in the Indoor Theatre...
In Nags Head this weekend, head up to Jockey's Ridge State Park for the 28th Annual Rogallo Kite Festival. Kitty Hawk Kites' annual event honors Francis Rogallo, a NASA scientist who invented the Flexible Wing, which was the precursor to the hang-glider. The two-day festival features kite flying on the dunes of Jockey's Ridge, kite demos, exhibitions and lessons, live entertainment and more. It's free to attend the festival, which is held on Saturday and Sunday. Call (252) 441-4124...
On Hatteras Island on Saturday, it's the annual Crabbing and Fishing Rodeo in Pea Island National Wildlife Refuge. This is the one time a year when the refuge's North Pond is open for fishing and crabbing, and the success rate for catching is pretty good. Bring your own bait, tackle and supplies. It's from 9 a.m. to noon and it's free. Call (252) 987-2394...
The Triple S Invitational, a professional kiteboarding competition, has been going on all week at REAL Kiteboarding in Waves. Through June 10, you can see the pros compete on the water then enjoy parties at REAL at night. * On Thursday, Mojo's at REAL is hosting the Sunset Swim Charity Fashion Show as a benefit for Athletes 4 Cancer. The event will feature drinks, a silent auction, music by Mojo Collins, dinner and the fashion show - for only $40 per ticket. Tickets are available at REAL, Spa Koru, Outer Beaches Realty and Hatteras Realty...
Starting on Tuesday, June 14 is the Town of Nags Head's 50th Anniversary Carnival. On the old Windmill Point site at milepost 16, the Carnival will have rides, concessions and games Tuesday through Saturday from 5:30 to 11:30 p.m. Sounds like a great way to celebrate the town's birthday. * On Tuesday at 10 a.m. is the town's Opening Ceremony at the Windmill Point Carnival site, with birthday cake, the Town Lightkeeper ceremony and more. There's a golf tournament on Tuesday at Nags Head Golf Links. And the night of the June 14 ends in a gala event at Jennette's Pier in the gorgeous new event hall. The event runs from 6 to 10 p.m., featuring food and music by the band "Old Enough to Know Better." Only 200 tickets are available. Go to www.townofnagshead.net for info...
In a bit of a tizzy about what the kids are going to do all summer? Outer Banks Child magazine's Summer Camp Guide is a lifesaver. See it here: http://www.outerbankschild.com/camps...
Keep looking around our site for more things to do. We've got a great listing of the nightlife options and many more daytime options... And if there's anything you need to tell us, please do, below, in our comments section. We'd love to hear from you!