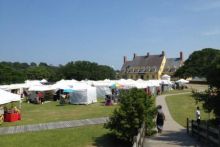 The summer solstice is upon us, marking the longest day of the year and the first official day of summer this Sunday, June 21. With the scorchers we've been having — in the 90s most days for those of you who haven't joined us yet — that means an extra long beach day for me. And for anyone planning a solstice cookout . . . my calendar is wide open come grilling time.
 
When the long day ends and your tan (or burn) really starts to show, make plans to attend the 14th Annual Under the Oaks Art Festival on the waterfront at Whalehead. You can find some relief under the live oaks of Historic Corolla Park and check out the work of more than 100 quality artists in all kinds of media. There will be local food to munch on, an art auction and activities to keep the kids entertained. Admission is free to the two-day art show, which runs Tuesday, June 23 from 10 a.m. to 6 p.m. and Wednesday June 24 from 10 a.m. to 5 p.m. A $5 parking donation is requested to benefit Whalehead.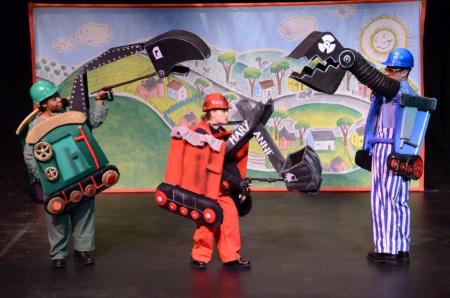 Children's Theatre at Roanoke Island Festival Park
Another great place to take the family is this week's Children's Theatre, which tells the story of Mike Mulligan and His Steam Shovel in a delightful musical adaptation. Mike and his shovel, Mary Ann, have been together for many years, but they find themselves out of work when newer, fancier shovels take the lead. In a story of hard work, determination and friendship, children in the audience will learn that the newest, biggest or most expensive isn't necessarily the best. The nationally recognized Children's Theatre of Charlotte has grown to become one of the top theater and education organizations for young people in the United States and will present Mike Mulligan and His Steam Shovel on Thursday, June 18 and Friday, June 19 in Manteo. Tickets are $5 and can be purchased in advance at the Roanoke Island Festival Park ticket office or on the day of the event. Admission is free for those age 5 and younger.
Wayne Gray Book Signing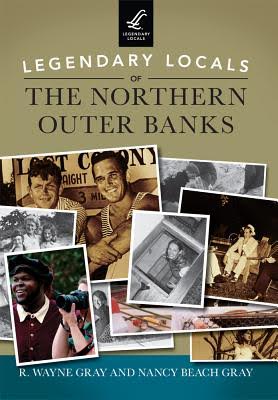 Chances are that if you've spent any time interacting with Outer Banks locals, you've met or heard of greats like Andy Griffith, Frank Cahoon, Skipper Bell and Mike Kelly. From real characters to scallywags, celebrities to notable personalities, we've got them all. And seventh generation Outer Banker Wayne Gray and his wife, Nancy, capture these personalities in their just published Legendary Locals of the Northern Outer Banks. The book is a phenomenal collection of narratives and anecdotes accompanied by black and white photographs — a tome that completes any Outer Banks library. On Friday, June 19, you can meet Wayne at Downtown Books in Manteo, where he will be signing books from 6 to 8 p.m.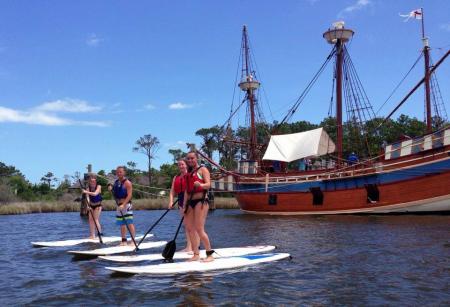 SUPtastic
Put your standup paddleboard skills to the test at SUPtastic, a three- or six-mile SUP course on the downtown Manteo waterfront. The triangular course takes you to some of Roanoke Island's most beautiful sites like Shallowbag Bay and Roanoke Island Festival Park, offering both a challenging open water paddle and a more protected paddle through the cuts. This Kitty Hawk Surf Co. event is great for beginners and experts because there are three classes: Recreational, Elite 12'6" and under and Elite Open. SUPtastic takes place on Saturday, June 20, with registration from 9 to 10 a.m. and the first class beginning at 10:30 a.m. Your entry fee of $35 (pre-registration required) gets you a registration bag, special discounts to Kitty Hawk Surf Co. and Kitty Hawk Kites and more. Prizes will be awarded to the top men and women in each class following the race. And if you're not quite comfortable on the water yet, you should still come as a spectator to watch the paddlers and enjoy historic downtown Manteo.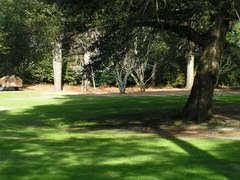 Yoga in the Gardens
The Elizabethans were fascinated with the exotic, and their gardening style expressed their delight in taming what was wild. Bringing yoga to the Elizabethan Gardens is the perfect fit, because the goal of practicing yoga is to learn control — to tame physically and mentally — just like the Elizabethans' cultivated nature. We've haven't got the Black Death or Bubonic Plague to avoid today, but we do have to watch out for the plague of inactivity! Join instructor Chelsea Quattrone on Wednesdays for an invigorating, vinyasa-style yoga practice suitable for all levels. You will feel yourself relax in the beautiful tranquility of the gardens while you explore meditative poses and deep breathing. The cost is $15 per person for the 90-minute class, and participants can sign up by calling (252) 473-3234.
Faire Days Summer Festival Series
Every Wednesday afternoon from June to August, visit Scarborough Faire for an outdoor festival in the cool shade of the tree-lined courtyard. For the fifth year, Faire Days brings live music, children's activities, product demos, tastings and art to Duck. There will be a wooden mustang that kids can paint as well as a real mustang they can ride, a magician, face painting, glitter tattoos and assorted games and crafts. The event runs from 1 to 6 p.m., but check the individual activity times on our event page to make sure you are there for all the fun.
Other than that, don't forget National Flip Flop Day on Friday, June 19.  (If you sport your flops to Tropical Smoothie Cafe in Nags Head, you can even get a free smoothie!) And visit our Nightlife & Events page to plan your nights out on the Outer Banks. The line-up this week brings all kinds of comedy clubs, karaoke, dance music events and acoustic tunes on the oceanfront.