The film receiving rave reviews from critics – and the winner of this year's South by Southwest Audience Award – circles back to its Outer Banks origins this weekend. The Peanut Butter Falcon sparks laughs and tugs at heartstrings as it explores alienation and unlikely friendships as they unfold in a present-day Mark Twain-esque setting that was inspired by co-writer and co-director Tyler Nilson's Outer Banks home.
A Colington boy, Tyler lived a pretty mainstream Outer Banks life. He loved the outdoors and spent his days surfing, fishing and working at local restaurants. His desire to make surf videos originally drew him to move to Hollywood. There, he made ends meet by acting in a myriad of commercials. His aspirations never even entertained the possibility of writing and directing a feature film that starred Shia LaBeouf, Dakota Johnson and was produced by the same folks as Academy Award-winning Little Miss Sunshine.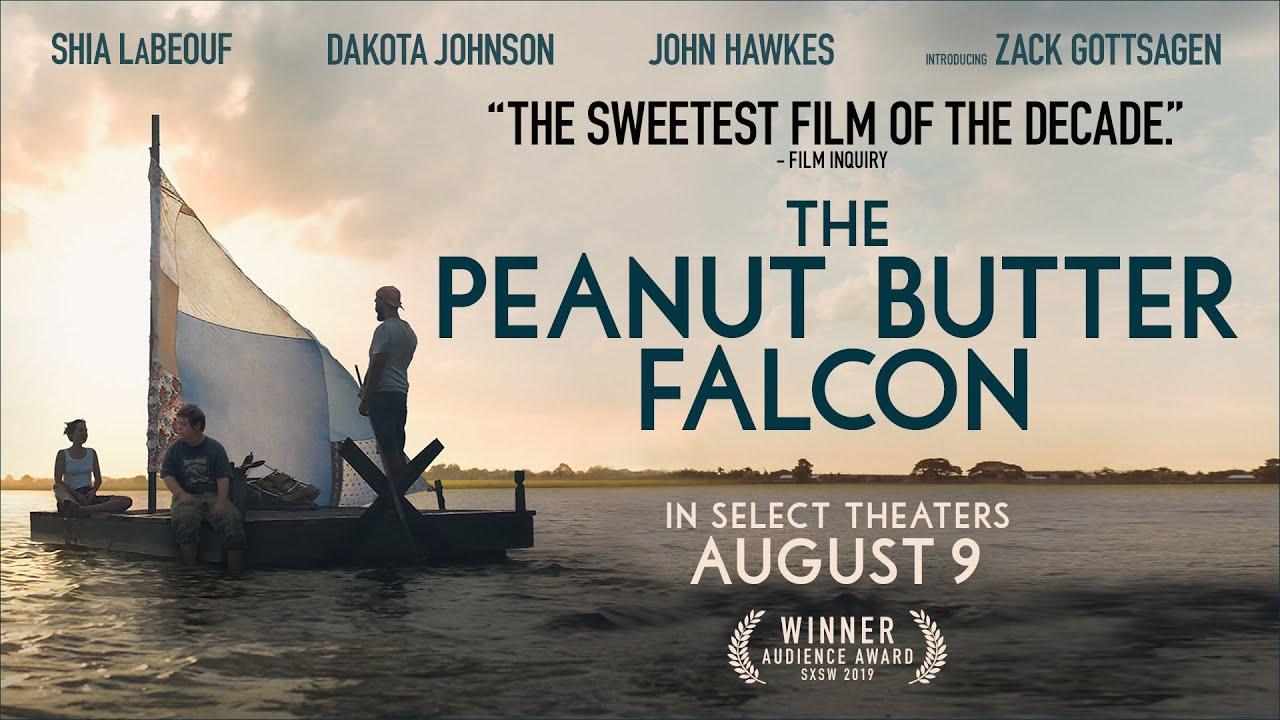 Photo credits to IMDb.
By 2016, however, Tyler and friend Mike Schwartz had co-written a script for The Peanut Butter Falcon, and they found themselves in the unexpected position of directing major actors in the indie film. A shared personal experience inspired their screenplay. At a theater workshop for disabled individuals, they met Zack Gottsagen, an aspiring actor pursuing a career in film. However, because people with special needs rarely have characters they can portray in the film-making industry, Tyler and Mike knew Gottsagen's Down syndrome thwarted his chances of making it as a star, in spite of his obvious talent. So they decided to change that, and they wrote him a character in a script that puts a story and style reminiscent of Huck Finn and O Brother, Where Art Thou? into what Tyler describes as an "Outer Banks fairytale" setting in a recent interview with Outside Online.
This buddy-film tells the tale of 22-year-old Zak (Gottsagen) who runs away from his life in a nursing home to chase his dream becoming a professional wrestler at the school of his idol, the Saltwater Redneck. At the start of his journey, he encounters Tyler (LaBeouf), an outlaw crabber and fisherman on the run after being caught fishing without a license. Tyler agrees to help Zak reach the Saltwater Redneck, on a presumed Outer Banks location. The duo forms an unlikely alliance as they navigate coastal estuaries, running from the authorities and the eccentric characters they encounter along the way.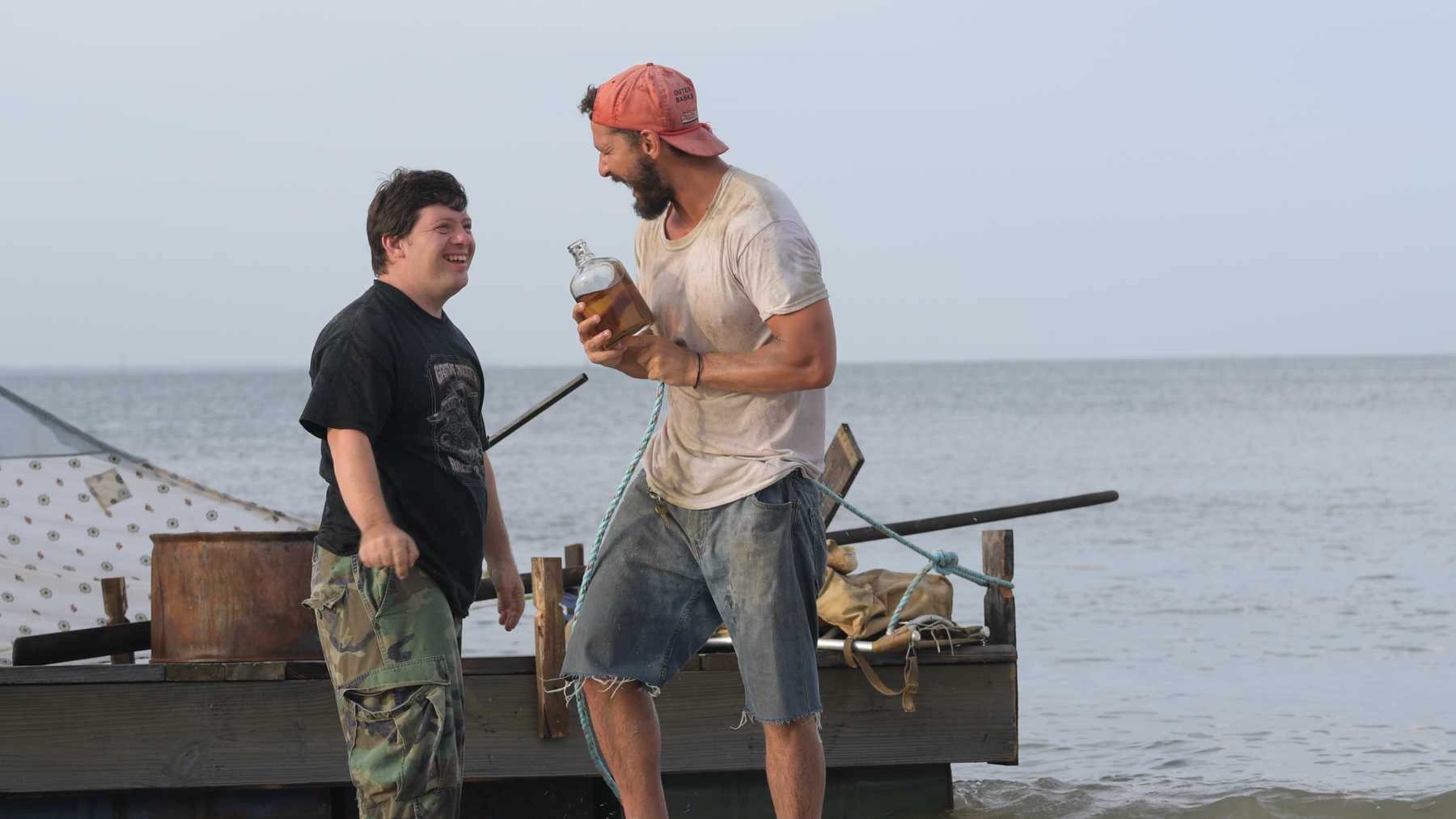 Photo credits to Empire.
The Outer Banks referenced in The Peanut Butter Falcon isn't the one from Nights in Rodanthe, nor is it even the one you often see driving down the Bypass, with palatial, pastel-colored beach houses. The place depicted in the film reaches deep into a tougher culture made up of working watermen. It reflects a setting that this area was built upon and one that continues thriving today.
The film premiered in select theaters on August 9, 2019, and it reaches audiences nationwide on August 23. Join the Pioneer Theatre in Manteo or R/C Kill Devil Hills Movies 10 in Kill Devil Hills for a special early release on Thursday, August 22. The film screens at Pioneer Theatre at 8 p.m. and R/C Movies 10 at 7 and 9 p.m. You can find out more information about dates and times on the theaters' social media pages.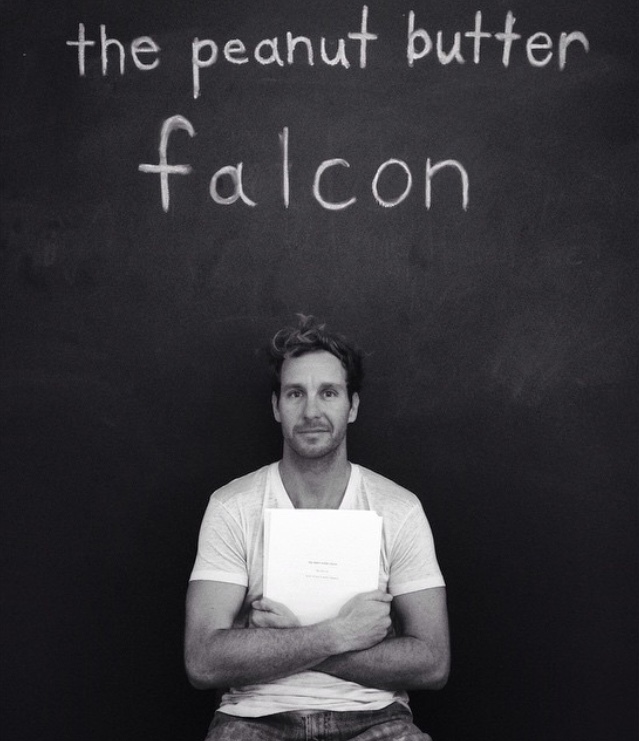 While Tyler and Mike could easily ham it up in Hollywood during the film's nationwide release, they instead choose to join audiences in the very place that inspired the film. The co-writers and directors will sit down with audiences for a Q&A session following select screenings of the film. They join audiences at the Pioneer Theatre's 8 p.m. show on Friday and Saturday night and in Kill Devil Hills after the 6:45 and 9:30 p.m. showings. Tickets are still available for the Saturday night showing. Reserve yours soon to be part of this incredible opportunity to welcome Tyler home and celebrate the silver screen's depiction of the Outer Banks.
The forecast for the weekend calls for rain, and I can't think of a better time to hide away in a dark and cozy theater. More upcoming events on the Outer Banks are found on our Daytime Events calendar, including the 2019 Outer Banks Wedding Weekend. For evening activities and entertainment, find live music, dance parties and more on our Nightlife calendar. In the meantime, grab your popcorn and silence your cell phones (seriously, don't be that person in the theater), and I'll see you at the movies!