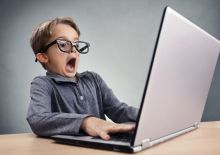 We love our Outer Banks visitors. They bring us so many tales about the places they call home and their travels; they ask for our suggestions while they're on the Outer Banks – they're just overall lovable and charming folks. And, yes, there are the occasional exceptions to this standard. And, yes, we still love them too, however maybe not so much for their charm. It's the stories they leave us with, though, that's what we live for. We don't mean the typical shenanigans like under-tipping wait staff or sneaking into accommodations' pools. These incidents are out of the ordinary and the cream of audacious crops that leave us chuckling every time they're regaled.
A story from Paul Charron at The Lost Colony Brewery inspired this blog topic. On the brewery's Facebook page, Paul recounted the incident where Red, a bartender, slipped behind the bar and fell. Drinks and glasses shattered around her. As other employees rushed to help her up and make sure that she was okay, a diner beat them to it. His priorities differed slightly. He held out his hand to Red, lying on the floor and covered in glass shards. Instead of helping her to her feet, though, he said, "Sorry, I know this may not be a good time, but can I have another napkin?"
Was he kidding? For humanity's twisted sake, let's hope so … and, yes, he got his napkin.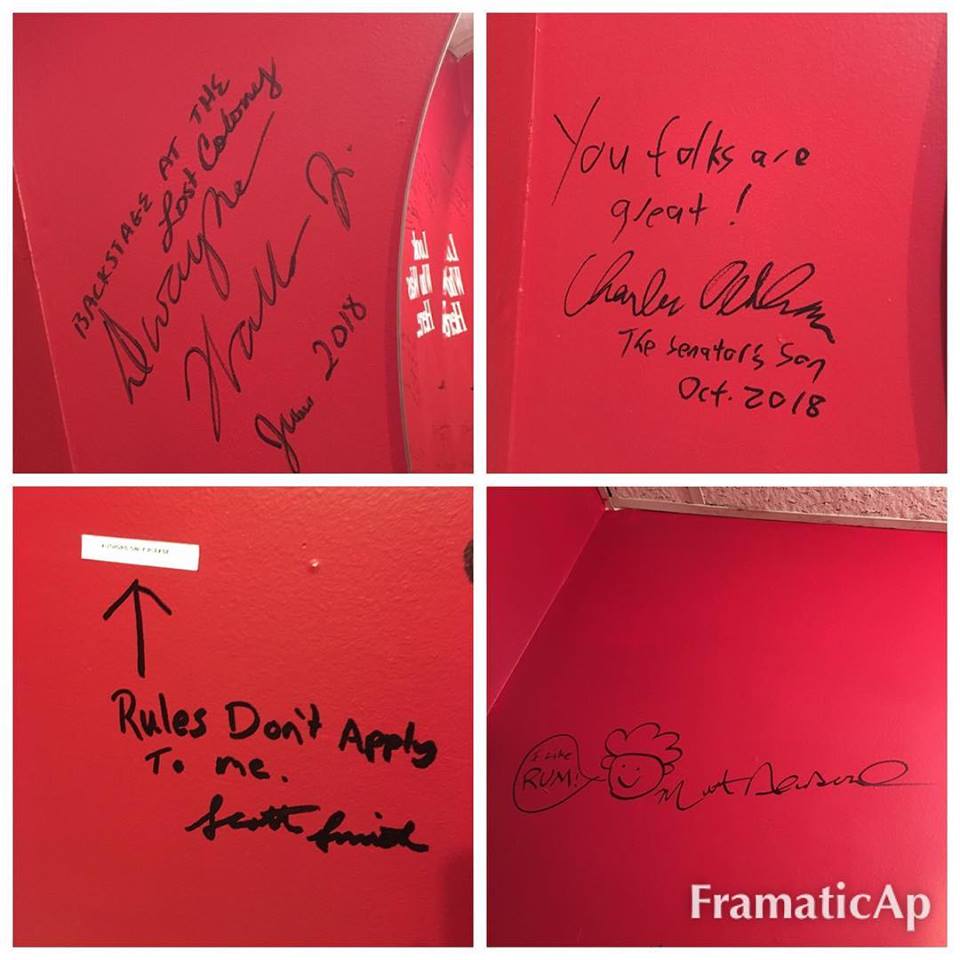 Downtown Books in Manteo doesn't just keep their stories inside the books' bindings. They often are ones that unfold in the store. I asked the owner, Jamie Anderson, to share her favorite shopper antics and anecdotes. When she asked, "Well, have you ever seen the inside of our bathroom," I knew whatever followed had to be good.
Their bathroom is cool, to be honest. The red walls are signed by the visiting authors who do readings and signings at the bookstore. There's even a little sign clarifying. When a shopper asked Jamie for a Sharpie, her explanation was that she needed to sign the wall because she was also an author. Jamie explained the visiting-authors-only privilege. "But what all have you written?" she asked the shopper. "Oh, well, nothing yet," the shopper said. She added though, "But I did write an article once."
Did I see her name on the wall? No.
Photo: The wall of authors at Downtown Books.
One story that caused a big stir around the Outer Banks This Week office this summer was when our publisher, Beth Storie, came in with news from the Cameron House Inn. Beth and her husband, Michael McOwen, own the Manteo inn. While they pride themselves on its welcoming atmosphere and homey nature, it made someone feel just a little too at home one night.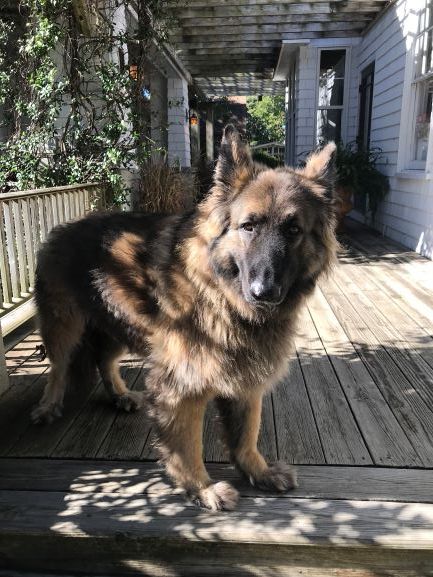 When only one room was booked at the inn, the guests spotted a pair of folks come down the staircase and exit through the front door. They mentioned that they'd seen two other guests leave earlier in the day, and the innkeeper, Chris, got a weird feeling. She checked each unoccupied room before reaching the one nearest the attic. There, the bed was mussed from someone sleeping in it. The towels that normally remained folded in the bathroom were hung over chairs to dry. Two unfinished cups of tea sat on the desk. Who knew that squatters preferred Earl Grey to chamomile? This story spurred unease and a few nervous chuckles around the office. It also led to the Cameron House Inn's recent addition of security cameras. 
Photo: Abe the Shiloh Shepherd provides additional security at the Cameron House Inn.
We're all guilty of moments that we're less than proud of. At least they're a bit better when they're things we later laugh off. The incidents that occur at this degree of horror are few and far between, yet they definitely spice up a work week.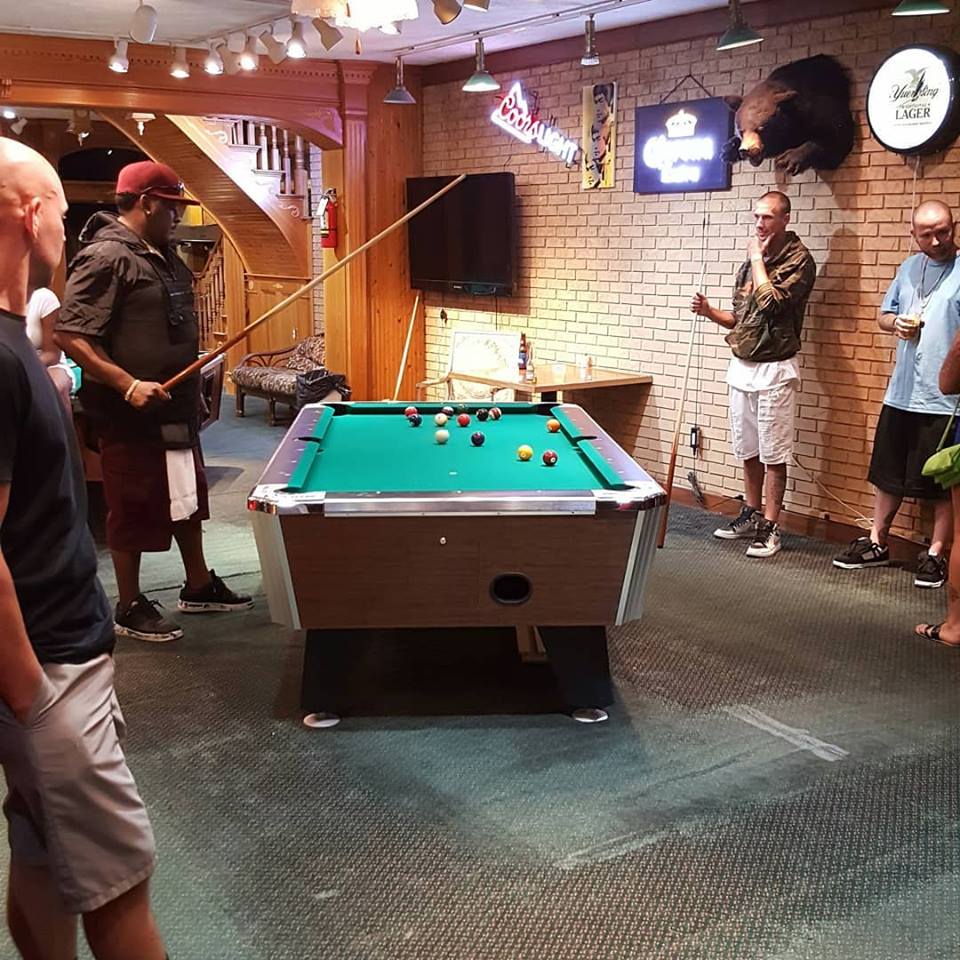 These stories have been a bit cringe-worthy so far. Let's change gears a bit and finish on a happy note: Dru owns and operates Secret Island, and he sees a lot of shenanigans unfold at this nightlife hotspot. His favorite from the summer, though, was when visiting entertainer Petey Pablo returned to Secret Island the day after his show to hang out and shoot pool. During a round he played against another patron, Petey asked the patron how he liked his beverage (a Petey's Pale Ale, featured on tap for the night of Petey's show). The patron liked the drink choice, and Petey said, "Well, I'll get one of those too. I did make it after all."
The revelation that his opponent was Petey Pablo, the famous rapper, dazzled the patron. "He was absolutely star struck for the rest of the day," Dru recalled. "We were all laughing because it was so great. That was definitely my favorite workday this summer."
Photo: You never know who will turn up to play pool at Secret Island Restaurant & Entertainment in Kill Devil Hills. 
Business owners and employees: What are your favorite moments from the summer – horrific, hilarious or heartwarming? Share them in the comments section below!