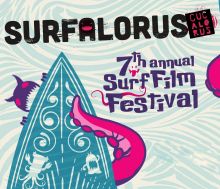 Where do surfers, filmmakers, environmentalists and movie lovers come together for three nights of celebrating their common ground? Try this weekend's Surfalorus Film Festival. This seventh annual event is the collaborative product of the Cucalorus Film Festival from Wilmington and the Dare County Arts Council. It returns to the Outer Banks this weekend for three nights of art, surf culture and nature appreciation and the way that all three create a sense of community across towns, states, nations and even the world. This event is free to attend, but they will be accepting donations for hurricane relief efforts to help our friends in Wilmington. 
Surfalorus Film Festival kicks off this Thursday, September 20, at 6:30 p.m. in the upstairs room at Jennette's Pier in Nags Head. Where better to celebrate a love for the ocean than in a location where the sea offers a breathtaking backdrop? The evening includes live music, exhibitions of surf-inspired art, refreshments of frozen yogurt and kombucha, Jeff and Michael Zimbalists' film Momentum Generation and an awards presentation.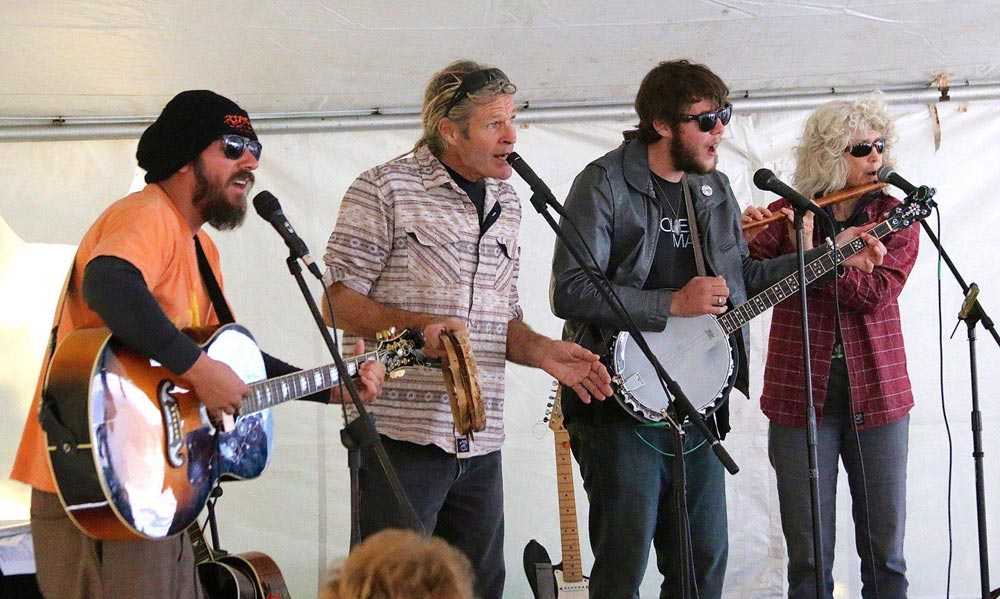 The festival continues on Friday, September 21, at Dare County Arts Council in downtown Manteo. Jam to old beach music vinyl LPs and marvel at an art exhibit about the history of surfing through the surfboard's evolution from ancient to modern models. A series of short films will be shown, including Graham Nash's short Can't Steal Our Vibe. Festival attendees are invited to vote for their favorite shorts.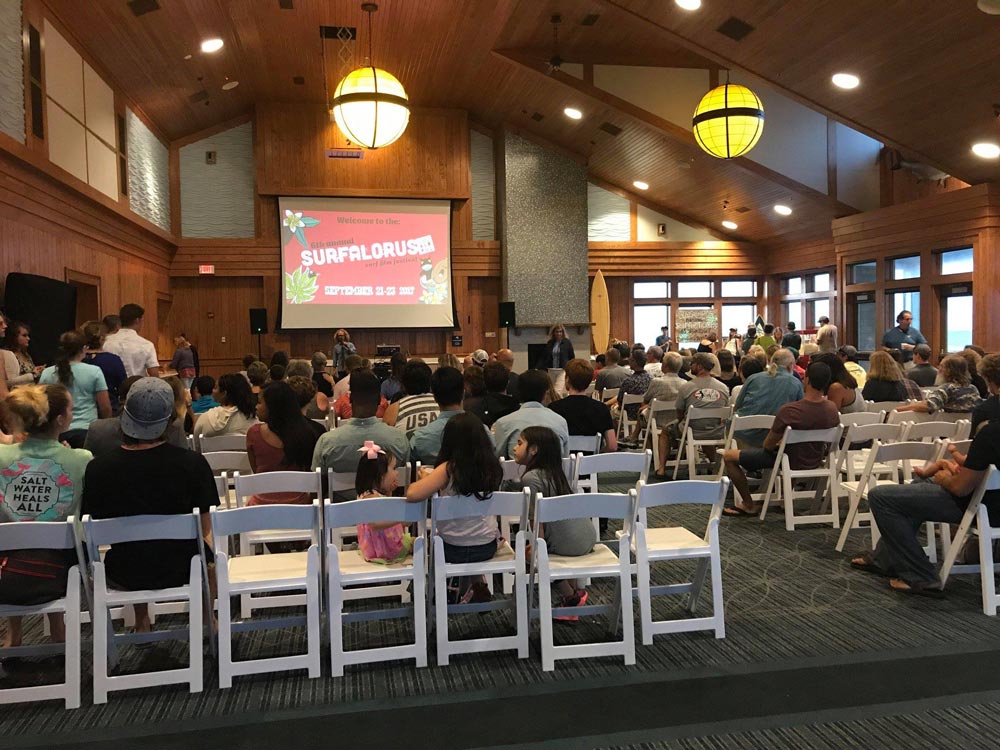 Finally, Surfalorus concludes on Saturday, September 22, at Outer Banks Brewing Station's backyard. Make a night out of the event – get dinner or drinks beforehand at the Brewing Station and admire and purchase surf art like surf resin jewelry, decorated boards, ocean paintings, surf photography and other works at pop-up booths from local artists. Films, such as Outer from returning filmmaker Logan Marshall, will be shown during the evening. Stay tuned for surprises throughout the evening . . . it's an event that may even get as hot as fire (just trust me on this one).
The end of the film viewing segues into the Surfalorus after party. Hang out at the Brewing Station for a Tarzan-themed party featuring a performance by the Cashmere Jungle Lords, who will come from Richmond for the event. All good events should finish with bang, right?
New this year is the awards ceremony that happen on Thursday evening. The event's organizers are particularly excited about this addition. The awards, handmade by a talented sculptor based in Wilmington, will be given to recognize the Best Short Film, Best Feature Film, People's Choice/Audience Award, Best Wave, Best Wipeout, Best Soundtrack and Lifetime Achievement.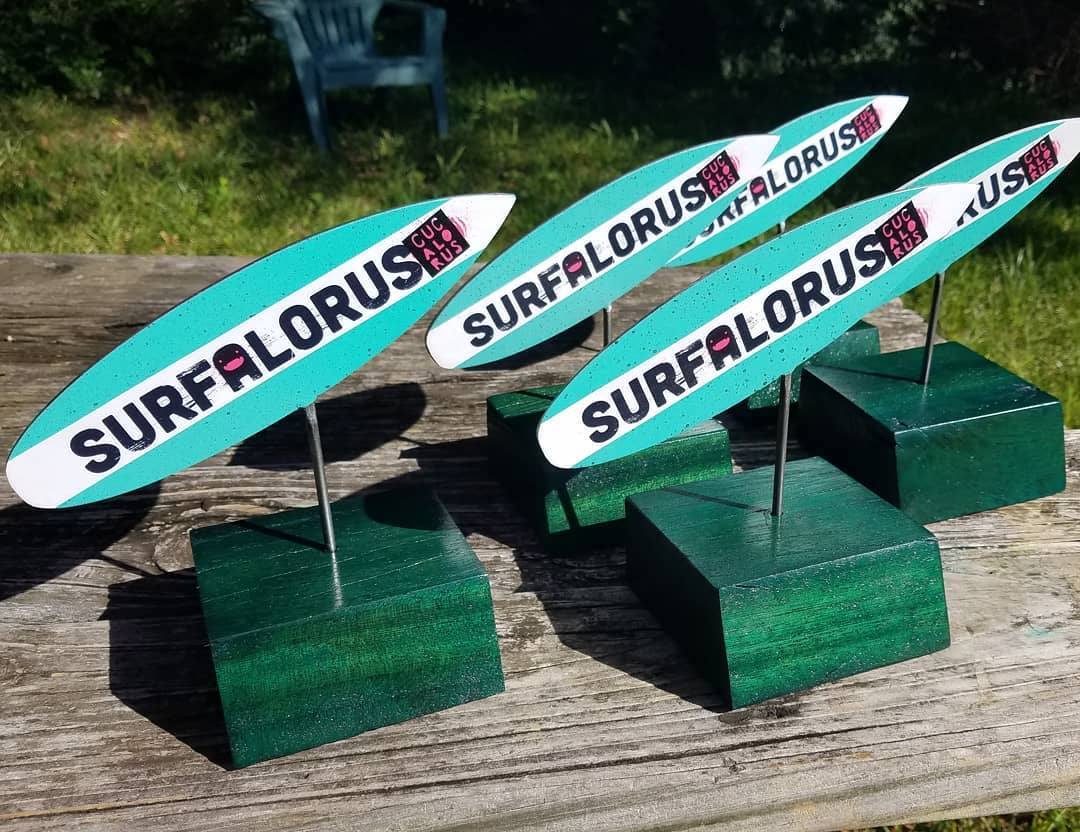 The films featured at the festival use a surf-culture focus to explore themes like overcoming setbacks, empowering people who are young or in marginalized communities and promoting environmental sustainability around oceans and marine life. The festival aims to create awareness about these issues, and it's pretty timely too since September is such a popular month for surfing on the Outer Banks.
Past Surfalorus Film Festivals experienced high success. Last year's, for example, had no open seats remaining at Thursday and Friday nights' viewings, and eager attendees stood after seating ran out. It's not just locals who get excited about it; Surfalorus attracts people from all over coastal North Carolina, the Triangle and Virginia. This beloved festival is free and open to all, and you don't want to miss the opportunity to take part in it. Visit the Dare County Arts Council Surfalorus website to learn more.