The last weekend of March, the Outer Banks turns into a four-day foodie fest with feasting, beverage lessons and pairings, cooking classes and restaurant competitions spanning from Roanoke Island to Nags Head and into Duck. Taste of the Beach draws out food professionals and enthusiasts from across the area and beyond for 50-plus events at more than 25 venues. It's an opportunity for the community to connect with chefs from their favorite restaurants, try new dining experiences, expand their knowledge of how to use particular foods and drinks and watch chefs battle it out at cooking competitions (and you sample the products of their expertise for yourself). Mark your calendar for March 26 through 29, and explore the various ways to interact with the area's food scene through events, activities and classes.
In order to fully appreciate your favorite foods and drinks, deepen your understanding for the ingredients, creativity and energy that go into everything on your plate or in your glass. Start with the local shellfish of choice, the oyster, on the Outer Banks Oyster Tour. Led by the North Carolina Coastal Federation, this tasty tour illustrates how regional purveyors farm, source, prepare and encourage diners to enjoy this briny bivalve. Choose from four different sessions on Saturday, March 28.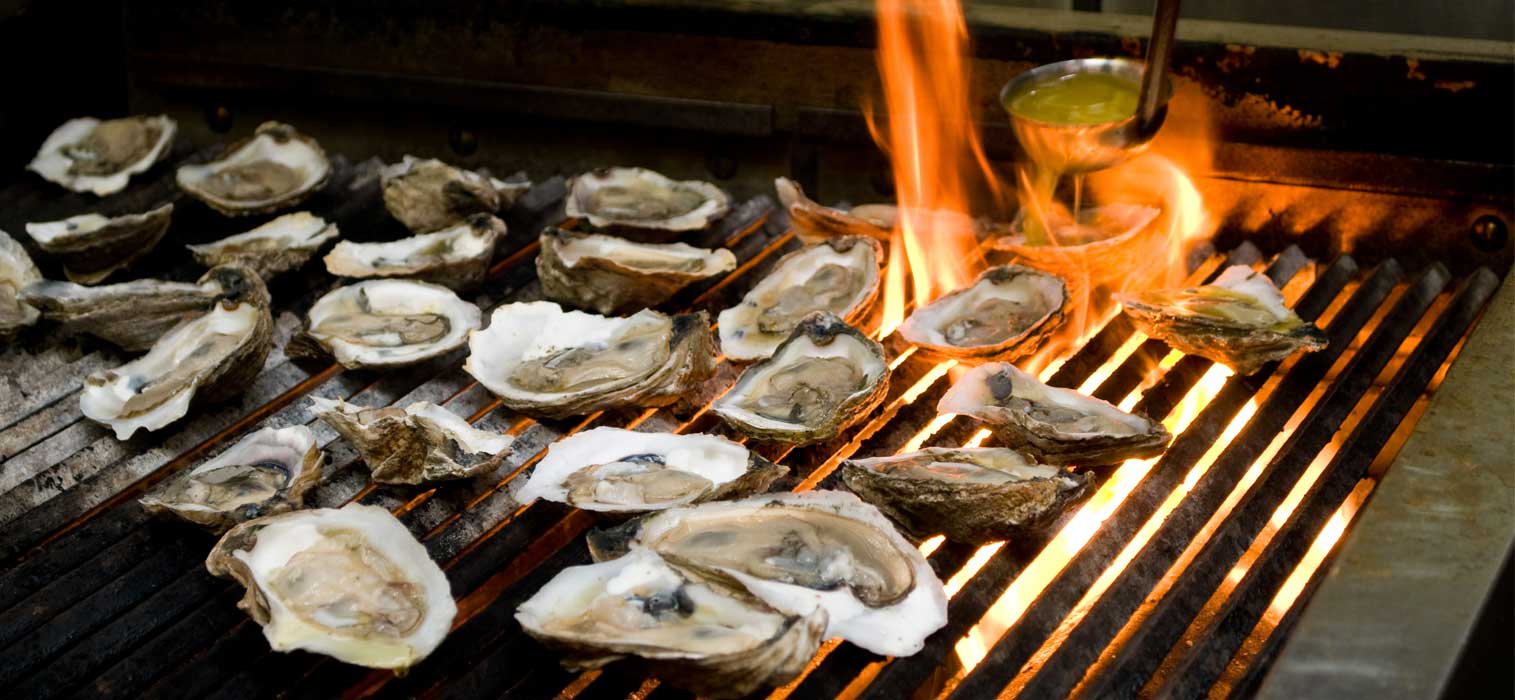 No, it's not Chablis or Miller. If you're in need of something to pair with your oysters on the Outer Banks, barbecue serves as the customary complement. Get your fill of both at the Oinking Oyster, a pairing lunch/dinner for barbecue and oysters with beer and bourbon at Shipwrecks Tap House & Grill in Kitty Hawk. Both the barbecue and oysters embrace northeastern North Carolina roots and match deliciously to craft beers and bourbon. Entertain your palate with the state's iconic tastes of tangy, briny, spicy and bitter.
Beverages
The area's food culture goes deeper than our classic dishes and best restaurants – the beverages we complement them with or make ourselves carry just as much import. Throughout Taste of the Beach, restaurants' beverage programs and local beer and wine sellers offer tastings, paired dinners (for beer, wine and spirits), cocktail events and more to introduce you to new drinks or expand your knowledge of ones you know you like. Celebrate the local beverage scene by visiting breweries or wineries. Learn how to properly discern the flavor notes in wine, beer and spirits. Impress guests at your next dinner party with creative – and successful – pairings for food and drink. Or go all out with a swanky and exclusive wine dinner. For oenophiles who want to maximize their tasting experience without compromising on quality, join the folks at Trio for the Wine Spectator's Top 100 Wines of 2019 Tasting. Sample 12 different, award-winning wines – many of which have already vanished from retailers – along with their gourmet cheeses and charcuterie.
When it comes to interacting with the Outer Banks' food culture and restaurants, feed your brain in addition to your stomach. Learn how Outer Banks foods and beverages are made with tours of facilities. Discover the art of pairing food with drinks. Spice up your cooking routine with tips and tricks learned from chefs or even develop your artistic skills by using gourmet snacks and fine drinks to fuel creativity. Learn how to maximize flavor while upping your metabolism with Chef Wes Stepp's Tastefully Fit – Lunch & Presentation on Thursday, March 26 at N.C. Coast Grill & Bar. As he prepares this private lunch, Chef Wes of Red Sky Cafe, N.C. Coast Grill & Bar and Chefs on Call demonstrates cooking techniques for building a healthy lifestyle through whole, clean and fresh foods.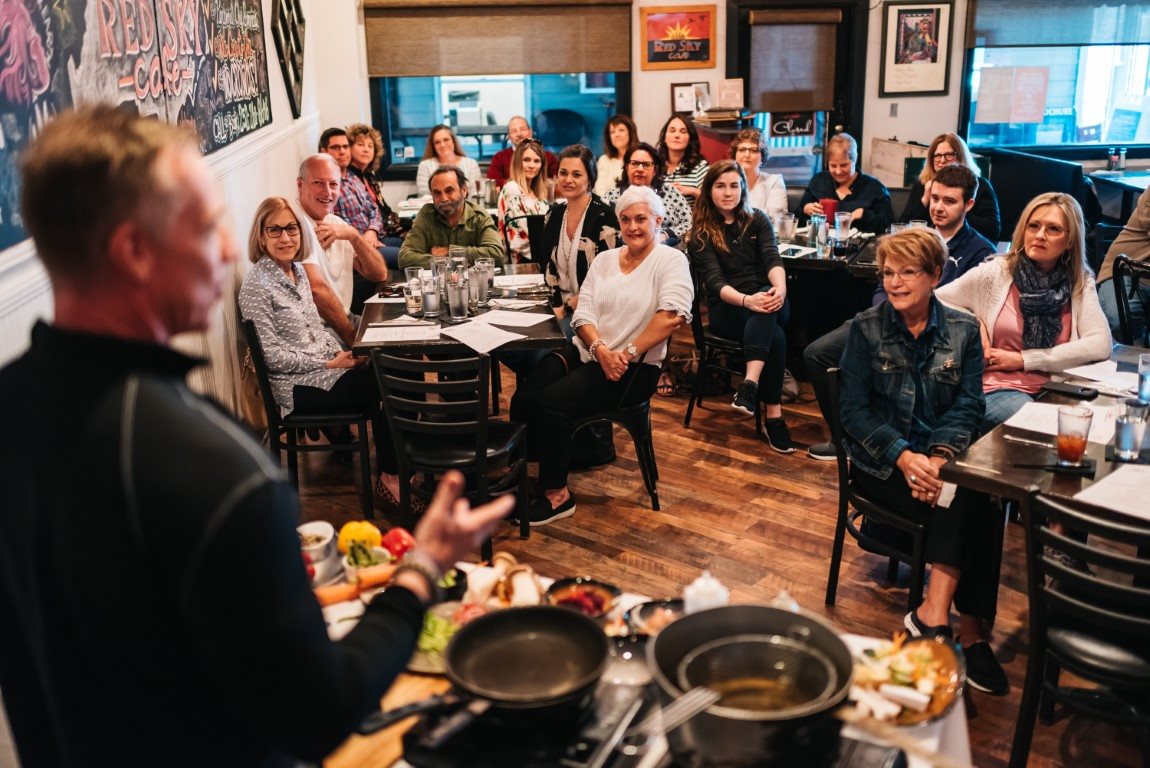 At every Taste of the Beach, numerous restaurants introduce grand dinners, usually of several courses, so that you can taste their specialties to the utmost extent. Chefs develop these dinners with various themes, some to match a featured winery or brewery, others with dishes revolving around a common theme, and then a few with a medley of choices that showcase that particular restaurant's expertise. For one that gives you a balanced sampling of the region's top flavors and styles, dine at Owens' Multicourse Dinner & Wine Tasting, with dinner options on Thursday, Friday and Saturday, March 27 to 29. This indulgent four-course meal highlights regional cuisine through dishes such as bacon-wrapped scallops and lemon chess pie, all paired alongside decadent wines.
There's no better way to get familiar with a restaurant's or town's dining scene than by taking advantage of as many options as possible. Optimize how you sample surrounding offerings by crawling through the tapas selection in a town or on a menu. If you want an experience that encourages you to explore a place, Kitty Hawk and Duck provide several spots where you work your way, snacking and sipping, through town. Tickets include your choice of a small plate and beverage at each venue, but if you like one so much you want to stay for more, additional plates are available to purchase. The Duck Tapas Crawl occurs on Thursday, March 26, and the Kitty Hawk Tapas Crawl runs Thursday and Friday, March 26 and 27.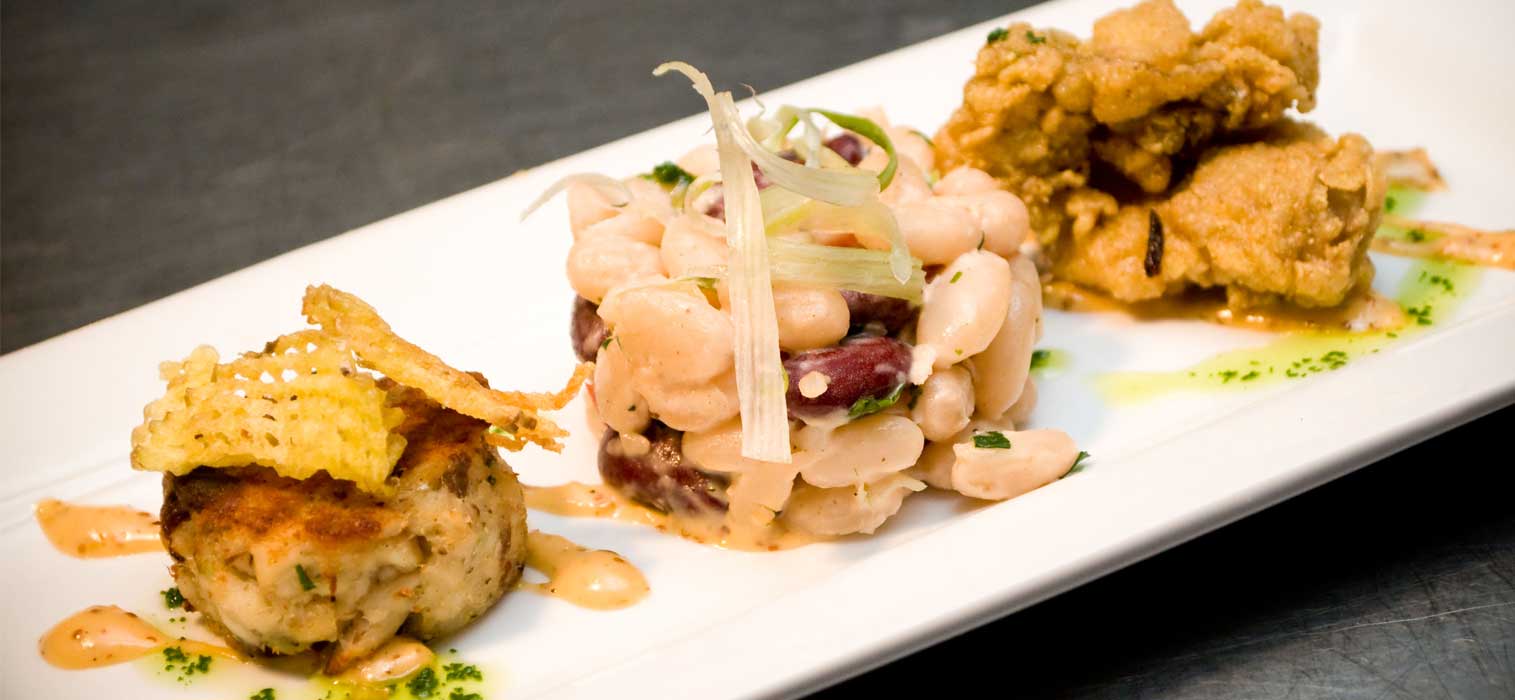 All Taste of the Beach events are live now, and they're selling out. Visit the website to browse the events schedule, secure tickets and stay updated about new activities and participating restaurants joining them mix. 
Stay hungry, my friends.