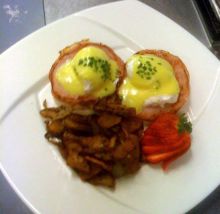 It's the most wonderful time of the year — a time for family gatherings with far-flung relatives, bottling the traditional holiday batch of kahlua and breaking out the nutcracker collection, which numbers more than 100 at my overly spirited household. The wide expanses of unoccupied beach give the impression that this island is sleeping, when the fact is business owners are taking time for their own leisure and repose. With fewer lights on the oceanfront, the stars are twinkling even brighter, and one feels as if they are alone with the night sky. It's easily one of my favorite times to be on the Outer Banks with great holiday cheer to boot.
Whether you are stargazing seaside or simply dreaming of your next visit to the beach, all of us at Outer Banks This Week would like to wish you a wonderful holiday season!
Holiday Eats
If the thought of basting the holiday ham doesn't thrill you — never fear — there are a few local establishments that will remain open for Christmas Day. The Lifesaving Station Restaurant at Sanderling in Duck will be serving a fabulous dinner beginning at noon with entrees like Pancotta Crusted Scallops and Bone In Ribeye. In the central beaches, Jolly Roger will have a Traditional Ham and Turkey Dinner and an Italian Stuffed Pork Roulade in addition to their regular menu. Dine in beginning at 11:30 a.m. Port O' Call will also be open in Kill Devil Hills from noon to 6 p.m., offering a buffet with a carving station, delicious entrees, soups, desserts and more. There's sure to be good cheer all around!
Last Minute Christmas Shopping
For all you last minute, down to the wire shoppers (myself included), there are some holiday deals going on this week that are just too good to pass up. A different Kitty Hawk Kites adventure will be offered at a discounted price each day until Christmas, so even the Christmas Eve shoppers are sure to have something spectacular to put under the tree. Then there are the retail sales, which locals in particular will appreciate with up to 40 percent off at both Kitty Hawk Kites and Kitty Hawk Surf Co. From adventures to kites to toys, you're sure to find something for everybody on your nice list.
Sunday Brunch
After the tinsel-wrapped mayhem of the holidays, I know I'm not the only one who will be dreaming of a lazy Sunday brunch. The Blue Point in Duck does it right with live acoustic music, a heavenly array of breakfast concoctions and $5 Bloody Marys and Blood Orange Mimosas from 11:30 a.m. to 2 p.m. My other go-to brunch spot is Outer Banks Brewing Station, offering the Bartender's Brunch every Saturday and Sunday from 11:30 a.m. to 3 p.m. On a pretty day, take your drinks outdoors to enjoy the sunshine.
Science Thursdays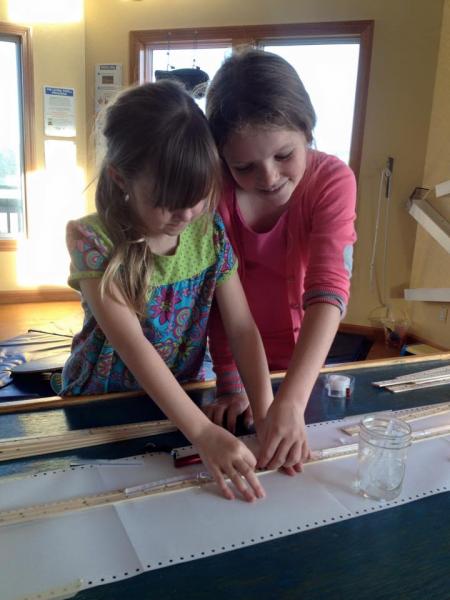 Sometimes the best present is learning something new. This Christmas Eve, the Children at Play Museum in Kitty Hawk welcomes all young aspiring scientists for an interactive, hands-on science experiment. The weekly project focuses on subject matter that is relevant to children's interests and has science terminology and age-appropriate scientific method incorporated into each class. Simply pay the admission fee for the museum, and join in the fun. The experiment begins at 4 p.m. 
On stage in the late night this week are local favorites Zack Mexico, who always seem to draw a crowd even in these quiet winter months. There's also going to be a DJ dance party, poker tournament and all manner of great get-togethers throughout the week. Visit our Nightlife & Events page to see it all.