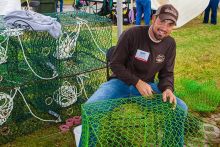 I love how the Outer Banks claims a signature culture. It's the way artists, business professionals, fishermen and other local characters rub elbows while toasting the weekend's arrival at Manteo bars. The way that Ocracokers gather at local hangouts and easily draw every islander ambling up Back Road into the conversation. The way that barefoot surfers, fresh out of their wetsuits, come into coffee shops for a quick caffeine fix in Nags Head. These sorts of moments just make me nod my head and grin at how Outer Banks it all is.
Photo: Outer Banks Seafood Festival
Here are a few ways to explore the Outer Banks' signature culture; I'm sure they include regular practices of yours and hopefully a few new ideas as well. Even if you're a local, check out these different ways to appreciate the area's culture a little more mindfully.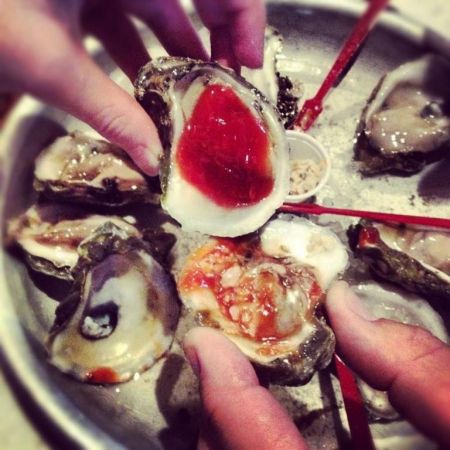 Explore Outer Banks cuisine - This includes learning about its preparation and, of course, tasting. I've learned that the chefs at Outer Banks restaurants love talking about food, from its sourcing to the conception of a recipe to the actual production. Ask your culinary-savvy friends what they currently love cooking as well as their classic go-to dishes. Not only will you discover current food trends dominating Outer Banks kitchens, but also you may snag some old school recipes or techniques that local families have coveted for generations.
Photo: Fishbones Raw Bar & Restaurant 
Listen to local musicians - If you're hanging out in local eateries during the evening hours, you're in the perfect position to check out an aspect of Outer Banks culture that many hold close to their hearts: local music. Talents range from acoustic soloists and DJs spinning their favorite tracks to Americana rock bands and the unassuming person next to you blowing everyone away at an open mic night. Outer Banks bands are made up of locals who have been performing for years and are practically their own institutions and also younger artists who grew up listening to such music and are now breaking onto the scene. For a guide to the musicians playing each night and where, take a look at our Nightlife listings.  

Meet visual artists - Artists make up another group of Outer Banks creative geniuses who offer major contributions to local culture. Take a field trip to art galleries, studios and art shows to marvel at the rich community of gifted artists and craftspeople that surrounds you. Painters and photographers re-create or capture images of what they consider the Outer Banks' most beautiful moments. See the finished product of a woodworker's rugged piece of driftwood turned into a magnificent statue or coffee table. Give Outer Banks-inspired gifts to your far away family and friends with the help of artists who work with textiles, soap or jewelry. One Outer Banks event happening now is the 40th annual Frank Stick Memorial Art Show. Head to the Dare County Arts Council in Manteo to see the masterpieces of painters, photographers, mixed-media artists and many more. The show hangs through February 24.
Photo: Dare County Arts Council
Discover local industries - Similar to the idea of exploring the Outer Banks's culinary culture is also discovering what local people do for a living. In an area with a significant population of locally owned, independent businesses, each tells a story about their history, production methods, values, quirks, the list goes on. Get a sample of the Outer Banks' local lore with rum tastings and distillery tours at Outer Banks Distilling in Manteo or at a local brewery. Explore the commercial fishing and boat-building industries by taking a tour of Wanchese Seafood Industrial Park and the village of Wanchese. See the recreational fishing charter boats bring in their daily hauls at local marinas. Marvel at the tourism machine at any of the Outer Banks visitors centers.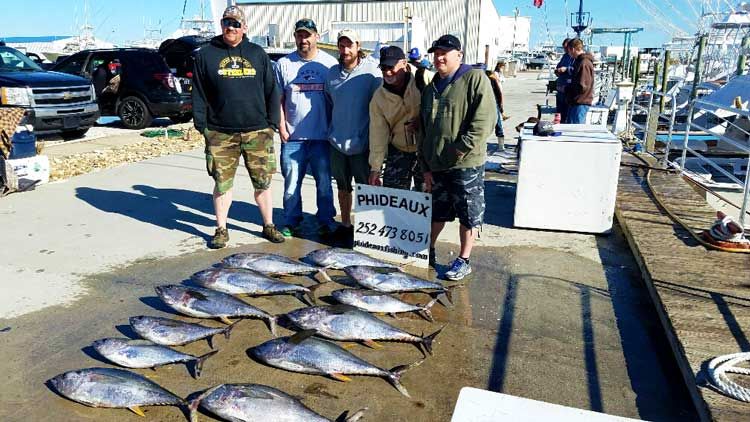 Photo: Phideaux Charters
Talk to locals - Yes, even if you are one, a great way to expand your knowledge of the area's culture is to ask your friends and neighbors about their favorite activities or what they consider unique to the Outer Banks. Maybe your neighbor knows how to fly planes and will share a birds-eye view of the Outer Banks with you. Is your coworker enthusing about the windsurfing conditions? Ask them to introduce you to the sport. Or you know that guy or gal who always seems to know about the best beers and bar scenes in town at the moment? Let them share their favorite locally made brews with you. This lets you spend quality time with friends or make new ones while also discovering a different side of your home.
---
Hopefully these have given you a little inspiration of different ways you can get even more out of the Outer Banks. For more activities and events to try on a day-to-day basis, check out our Daytime Events listing.