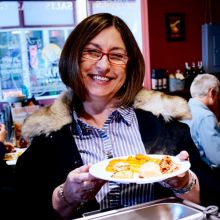 Sure, it's too cold in March to get your tan on or play in the surf, which makes it the perfect time of year to enjoy one of the Outer Banks' other best features: the food scene. Outer Banks restaurants cover all the bases, from briny oysters to smoky barbecue, locally produced wines to Banks-brewed beers, simple beach darlings to gourmet farm-to-table dishes. The perfect way to explore every side of food and drink here is Taste of the Beach, running March 28 through 31. This annual four-day event celebrates local cuisine through tastings, tours, cooking lessons, cook-offs, small-group chef dinners and much more.
Photo: Outer Banks Restaurant Association
The Outer Banks Restaurant Association organizes Taste of the Beach, packing more than 60 different events into four days of food-filled fun. Not sure where to begin finding an activity? There are almost 30 separate categories
Taste of the Beach covers every area of dining on the Outer Banks. For those who crave a fine-dining experience, some restaurants offer private, multi-course meals in an intimate setting. Or if you love food almost as much as you love a good time, go all out with a food or drink experience – it could be something relaxed such as sipping wine with your friends as you all paint masterpieces or an activity that hones your own culinary abilities, such as a chef-led cooking class on Latin-American delicacies.
For pairings of local wines and flavors, check out Toast the Coast! A Selection of N.C.'s Finest Wines and Cheeses. Sanctuary Vineyards offers this tasting of their wines and pairs them with artisanal cheese from the area. Since this tasting is offered each day of the weekend, you can go any day and any time you like – simply reserve your tickets in advance so that the winery knows when to expect you.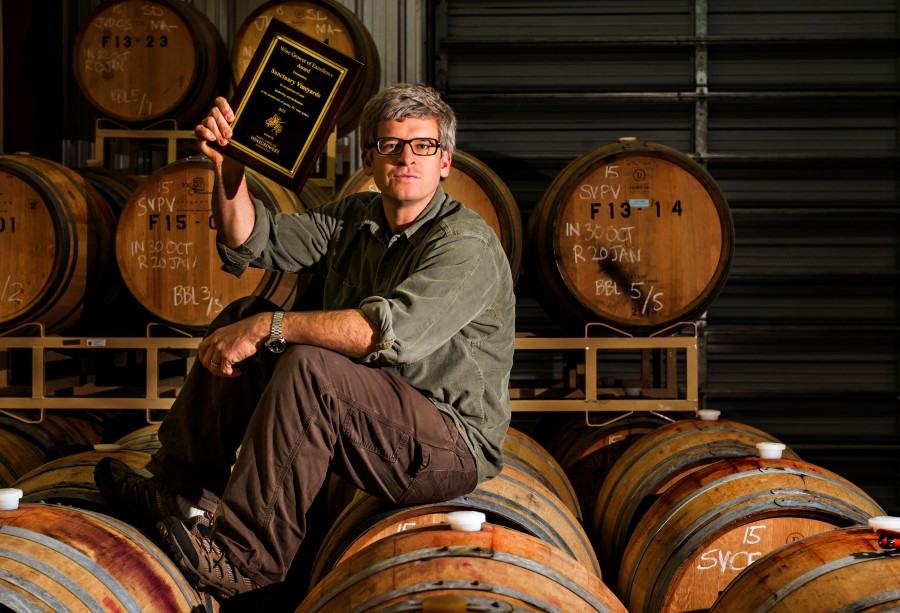 Photo: Sanctuary Vineyards in Jarvisburg
If you want a sampling of restaurants' best presentations on local cuisine, try Red Sky Cafe's Recipes from the Edge! Head chef Wes Stepp takes you on a gastronomic tour of North Carolina, from the ocean to inland farms, during this five-course tapas series.
Taste of the Beach is also an opportunity to pick up new skills through guided wine tastings, beer-yoga classes and cooking classes. Cultivate culinary expertise from people in the know. If you're looking to up your grilling game for an upcoming season of cookouts and barbecues, head to Sandtrap Tavern for Thrills on Grills. In this grilling class, the restaurant's chefs teach you how to cook on smokers, gas grills and over charcoal, and you'll be a grill master in no time.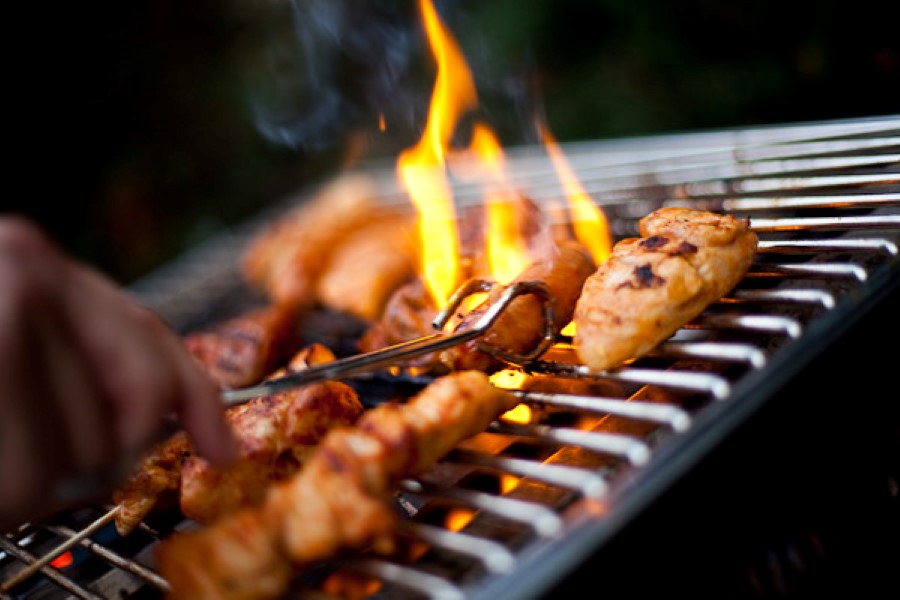 Photo: Sandtrap Tavern in Kitty Hawk
And as we all know, there's only one tried and true way to finish off the weekend, and it's brunch. Several of the participating restaurants feature a Sunday brunch to end the weekend on a high note. Get a belly-full of flavors at the Southern Cookin' Makes You Good Lookin' brunch, hosted by the Spice and Tea Exchange in Duck. They're whipping up down-home classics, from biscuits to shrimp n' grits and Bloody Marys, using their extensive collection of spices and seasonings.
This long weekend offers something for everyone whether they're dedicated foodies (lovers of good food and drink), amateur chefs, wine snobs, beer hounds, Slow Food fans or culture nerds. Don't feel like any of those apply to you? Well, chances are one of your favorite local restaurants is participating, and you'll want to see what tricks they have in store for the weekend.
Almost every Taste of the Beach event requires advanced registration and ticket purchase, including the 2019 Outer Banks Visitors Bureau Chefs Grand Tasting & Bartenders Bubbly Bash. You may think you have plenty of time until March 28, but events are already selling out! Browse through this schedule, and reserve your tickets on the Taste of the Beach website. March is generally quiet on the Outer Banks, so live it up, eat it up and drink it up while you can.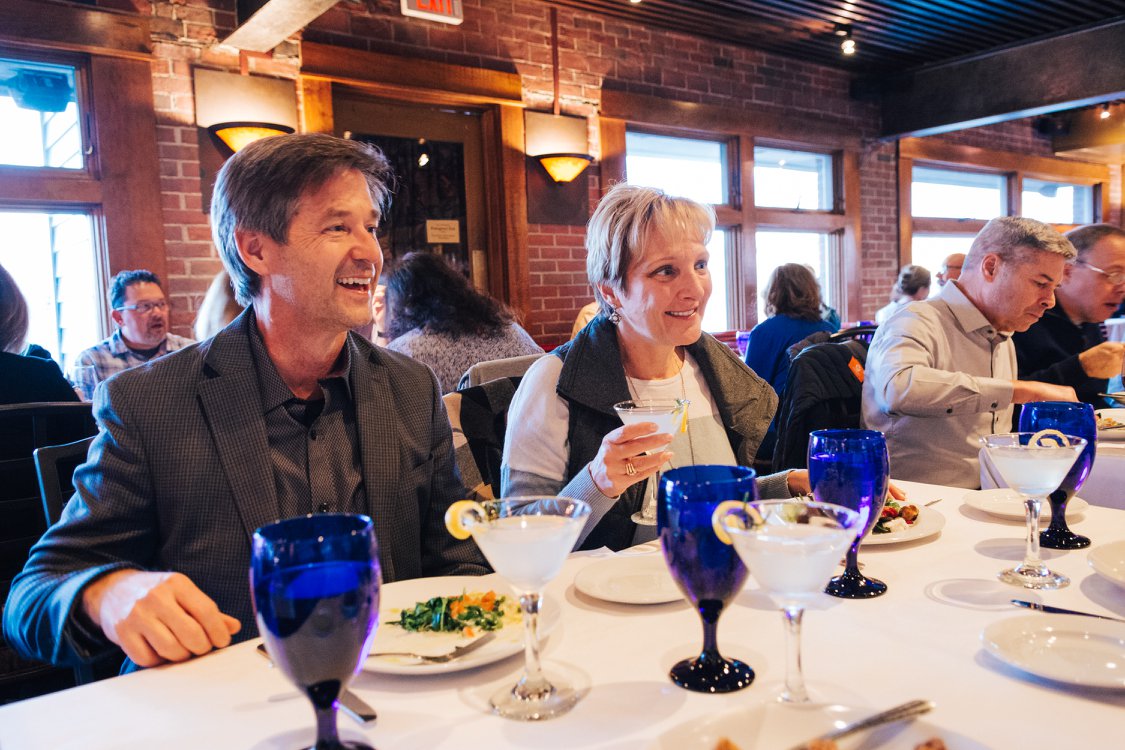 Photo: Ocean Boulevard in Kitty Hawk
For happenings around the Outer Banks this week, see what's going on in our Daytime Events listing. And our Nightlife page guides you to all the evening happenings too (a teaser: North Carolina Poet Laureate, Jacki Shelton Green, will be presenting at the Unitarian Universalist Church in Kitty Hawk at 7 p.m. this Saturday!).