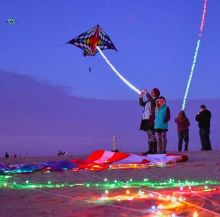 Thanksgiving week is upon us, which means you're probably basting the turkey, making travel plans and queuing up for some Black Friday doorbuster deals. In my mind, this week officially marks the start of the holiday season! Whether the holidays started for you the day after Halloween or you still think it's too early for the cheer, there's no denying that the holidays have arrived on the Outer Banks, and there are plenty of activities to prove it. Have family coming for Thanksgiving? Keep them entertained by taking them to any of the festive events and activities happening this week. Or if you've traveled to the Outer Banks for Turkey Day, make the visit extra memorable by checking out a few of these events before you leave.
Breakfast with Santa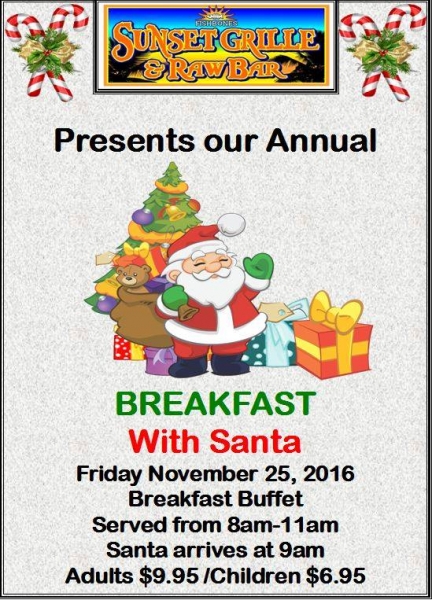 Even Santa can't stay away from the Outer Banks for too long! He's making an early trip to the coast to start getting ready for Christmas. Get a nutritious start for your Black Friday shopping by joining Santa for breakfast at the Sunset Grille and Raw Bar in Duck. This breakfast buffet is served from 8 to 11 a.m., and the jolly old elf himself will show up for a helping of bacon and eggs around 9 a.m. Bring your camera to capture all of the excitement when the kids see Santa.
WinterLights Grand Illumination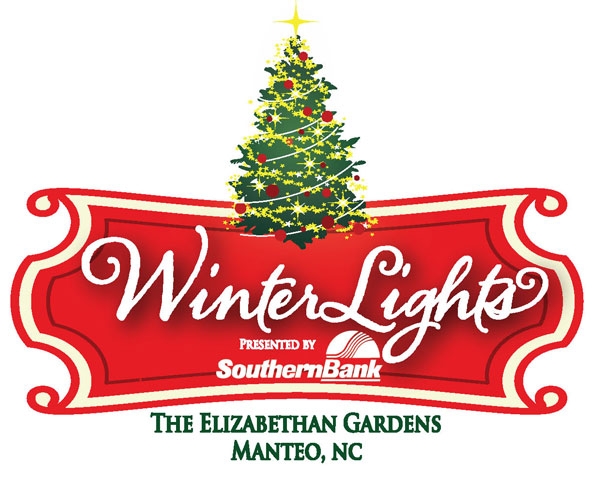 Join Elizabethan Gardens as they greet the holiday season with an Outer Banks favorite: WinterLights. This annual activity invites you to stroll through Elizabethan Gardens' transformation into a winter wonderland. With Christmas lights of every size and color, music and other decorations, WinterLights is a seasonal spectacular that people look forward to every year. And on Saturday night you're invited to come out for the Grand Illumination of the Gardens. Watch the adorning Christmas lights and tasteful holiday decorations come to life while you nibble cookies and sip hot chocolate. Even though it's an outdoor event, don't worry about getting cold – the crackling fires on the Great Lawn will keep you nice and toasty. The Grand Illumination happens Friday night from 6 to 9 p.m. Tickets for members are $11 for adults, $8 for youths and $5 for children. Non-member tickets are $15 for adults, $9 for youths and $7 for children.
Kitty Hawk Kites Holiday Weekend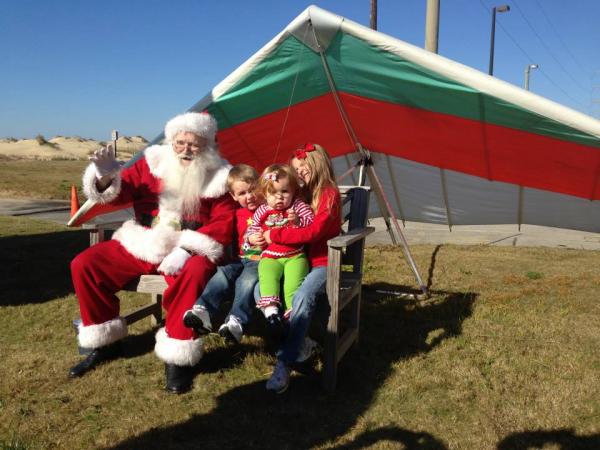 Join Kitty Hawk Kites for their annual kick off of the season with their Holiday Weekend. This event features two events beloved by locals: Hangin' with Santa and Kites with Lights. Get a head start on your Christmas wish list by Hangin' with Santa on Friday and Saturday. During Santa's early visit to the Outer Banks, he's planning to swing by Kitty Hawk Kites to collect Christmas wishes, and you can even get your picture taken with him for free. After seeing Santa, watch Kitty Hawk Kites illuminate the night sky with Christmas cheer. Kites with Lights is an annual Christmas attraction that brings 
Kitty Hawk Kites's visitors to the neighboring Jockey's Ridge State Park.

 The night sky is filled with reds and greens as a light display unfolds, and it includes festive 19-foot length kites. Ooo and aww at the display while you stay warm with hot chocolate and cookies. And be on the lookout for the lighting of the Jockey's Ridge Christmas tree, scheduled to occur at 5 p.m. Hangin' with Santa will be on Friday from 10 a.m. until 2 p.m. and Saturday from 1-4 p.m. Kites with Lights will take place Saturday from 4 to 6 p.m. Both of these events are free and open to the public
Garden to Hearth: Heritage Cooking and Food Preservation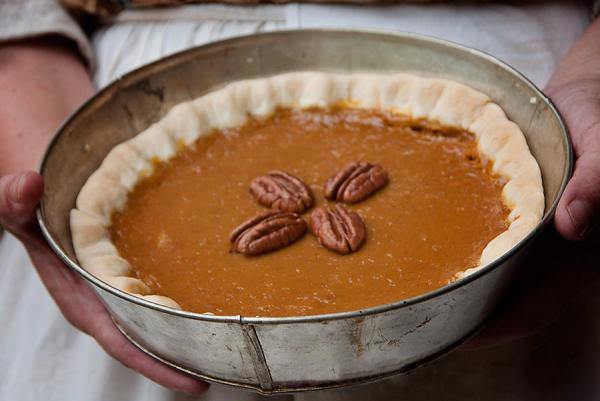 On Thursday you'll sit down to 2016's Thanksgiving, but by Friday you'll find yourself learning all about hearth baking and properly smoking meat for the winter season. Did you travel in time? Not exactly, but it's still pretty cool — Island Farm's Garden to Hearth event reawakens the fall food traditions of the 1850s in an immersive and yummy way. Learn about what the early families settling in Roanoke Island ate during their Thanksgiving and how they prepared for winter. Try hearth baking, food preservation or candle making to get a feel for the era. And nothing beats a classic Island Farm ox-drawn wagon ride. Garden to Hearth will be from 10 a.m. to 4 p.m. on Friday and Saturday. Bring a nonperishable item for the local food bank, and you'll receive a dollar off the general admission price of $8 (free for children ages 5 and younger).
The Big Curri-Shuck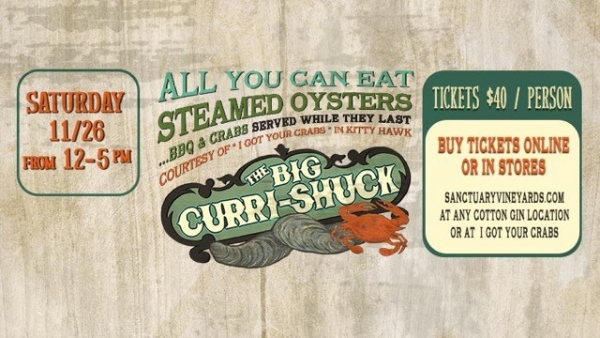 It's not just the holiday season — oyster season is upon us as well! Celebrate the right way – join Sanctuary Vineyards for their Big Curri-Shuck. Picture it: all-you-can-eat oysters piled in front of you, the steam rolling off of their concrete-hard shells, cocktail sauce and butter sitting at the ready, waiting for you to dunk in a fresh oyster. Mmm, it tastes like winter. In addition to the oysters, there will be barbecue and steamed crabs. Eat and be merry with a local wine and beer samplings, courtesy of the winery. Music from Croatan Highway and Dave Cynar Band will fill the air, complementing the warm and friendly vibes. This event is on Saturday from 12-5 p.m., and tickets are $40 each.
Gingerbread House Decorating Class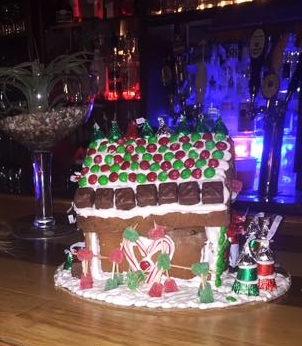 Want to add a touch of Christmas decor to your house? Create a beautiful gift? Or just eat something that looks and tastes like heaven? If you answered yes to any or all of these questions, come check out the Gingerbread House Decorating Class happening at Argyle's Sea Salt Grille. Argyle's has been crafting beautiful baked goods for 27 years on the Outer Banks, and their Gingerbread House Decorating Class will pass on some of their techniques and tips to you. Whether you want to create a classy cottage or candy-laden castle with your gingerbread is entirely up to you. Pre-registration for the class is required, and you can sign up on this form. Admission is $25 per person. This event is on Tuesday, November 29 at 6 p.m.
---
If these aren't enough to keep your family and friends entertained during the Thanksgiving holiday, there are still plenty more activities happening this week. Even though it's a holiday, you'll find that many of your favorite weekly events are still going on. Check out our Daytime Events and Nightlife listings to learn more about the ones near you. In the meantime, I wish everyone the happiest of Thanksgivings!