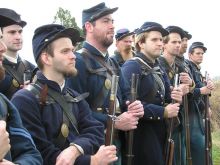 March has rolled right in and I'm glad to see it. March 1 always feels like turning a major corner into spring, even though I know it's still winter for 20 more days. * Just knowing that it's March makes me long to get my hands in the dirt - clear out the weed beds and get some veggies and flowers growing. That's what I'm going to be doing on weekends for a while. * And have you noticed how long the days are now? It seems like that happened overnight...
It's still kind of quiet around here, but stuff is going on this week to entertain us locals and our few visitors...
This blog gets e-blasted on Wednesday, but I post it on Monday. So if you read this in time, be sure to catch the free Bag It movie at Outer Banks Brewing Station on Tuesday. It's an award-winning documentary about how plastic bags affect the environment (and that can't be good). Showtime is 6:30 p.m. and you can eat and drink during the show. * Here's a plastic bag issue that is driving me crazy. Plastic dog poop bags. Why do we clean up something as biodegradable as dog poop with plastic bags and then throw the plastic bags in the trash? I get that dog poop needs to be cleaned up. I do that. But I feel more guilty throwing the plastic bag in the trash. There has to be a better way. Let me know if you know what it is...
There is no good segue from poop-scooping to art, so I won't pretend there is. * Be sure to stop by the Dare County Arts Council to see the opening of the March show - Currituck artist Jackie Zagon's "Souvenir." Zagon's work includes painting, printmaking, sculpture and drawing. The reception is from 6 to 8 p.m. on Friday, but her work will be on display through March 30. * Across Shallowbag Bay, the Outer Banks History Center at Roanoke Island Festival Park is opening its new exhibit, "The Lighthouses at Bodie Island: Third Time's the Charm" on Friday night with a reception from 5:30 to 7:30 p.m. The new exhibit will be on display in the History Center gallery through December 30. * Speaking of Festival Park, it's opening for the season on Tuesday. Their annual Priceless Pieces Quilt Show is hanging in the gallery for the month of March...
Celebrate an early Mardi Gras and help the Outer Banks Children's Museum on Friday night at the Children@Play 1st Annual Mardi Gras Gala. Tickets are still available for the event, which will be held at the Hilton Garden Inn in Kitty Hawk from 7 to 11 p.m. The hotel is offering discounted room rates, and there will be babysitting available at the party. Call (252) 261-0290...
Down in Ocracoke on Friday, a pre-Ocrafolk Festival concert is being held at the Deepwater Theater at 7:30 p.m. Mandolin Orange, favorites from the Ocrafolk Festival, are coming back with their sweet harmonies and original songs...
Do you know much about the Civil War history of the Outer Banks? Whether or not you're a history buff, it's fascinating to hear the stories of the war playing out on these islands. This weekend, Island Farm on Roanoke Island is hosting Roanoke Island Occupied, a Civil War Living History Weekend. On Saturday from 10 a.m. to 4 p.m. and Sunday from noon to 3 p.m., Island Farm will tell the stories of what life was like for Roanoke Islanders under Union occupation. The farm will be occupied by the Union Army, and you'll hear the perspectives of soldiers, civilians and a refugee slave. Young visitors will enjoy marching with the soldiers, musket demos, hearth cooking, the animals and the artifacts displays. Cost is $10 per person, with kids 5 and younger admitted for free. (Thanks to libertyrifles.org for the photo.)...
Head out to Jockey's Ridge State Park on Saturday to help out the Friends of Jockey's Ridge and the North Carolina Coastal Federation and you'll be treated to free oysters at the Friends of Jockey's Ridge State Park's 3rd Annual Oyster Roast. * The organizations can use your help with bagging recycled oyster shells for a shoreline restoration project at the park from 10 a.m. to 2 p.m. After you work, hang around and enjoy the oysters. Even if you can't help bag oysters, stop by to join the Friends and show your love for this awesome park...
On Saturday in Avon, it's the Really, Really Free Market from 9:30 a.m. to 12:30 p.m. at the Avon Fire Dept. Participants share skills or bring things to trade or give away...
Also on Saturday, Dare County Arts Council is presenting concert pianist Soyeon Lee at All Saints Episocal Church in Southern Shores. Soyeon is the first-prize winner of the Naumberg International Piano Competition. She will preform and also lead a free 45-minute educational session. Tickets cost $15 and are available at DCAC, Atlantic Realty, TW's Bait and Tackle, www.thecarolinianstudio.com and at the door. Call (252) 261-4669...
If you're hitting the clubs this week, see the Stone Chiefs at Kelly's on Friday and Saturday night (and don't miss Laura Martier, Martinis and Manicures on Thursday). * See 28 North at Outer Banks Brewing Station on Saturday (and don't miss their Ladies Night on Wednesday). * Have you been to The Brine and Bottle on the Causeway in Nags Head yet? This cool little joint has Live Jazz on Thursday nights. * Catch the local karaoke show at Lone Cedar in Nags Head on Friday nights...
A couple of notes from the art world: Painter Katy Caroline is resuming her popular Sip & Dip classes on Thursday at ARTspace in Southern Shores. In Sip & Dip, have a glass of wine with Katy while she leads you step-by-step through a painting. I've heard this is really fun and everyone leaves with a great painting. Reserve a spot by calling (252) 261-2787. * An Art for Healing workshop is being held on Saturday from 10 a.m. to 3 p.m. This series of Saturday workshops sponsored by the Outer Banks Cancer Resource Center is designed to introduce cancer patients to using art as a unique and creative way to express complex emotions and aid in healing. This week's class is "Beading Cancer" and it's free to participants. Register by calling (252) 449-7350...
And here's a good cause for celebration: a Dr. Seuss Birthday Party. This one is happening at the Rodanthe-Waves-Salvo Community Building at 4 p.m. on Wednesday. They'll have free books for kids, games and cake. * The local schools are celebrating the event as well with various activities at each school. (I know this because I've got to devise a Siberian husky costume for my six-year-old by Wednesday for his school's book-character parade. HELP ME!!!)...
Don't forget that the North Carolina Aquarium and the Outer Banks Center for Wildlife Education are open and have full slates of programs going on every week. You can enjoy crowd-free programming this time of year...
And, another reminder, now that it's March, there are only 12 more weeks until the official start of bathing suit season on Memorial Day. Hit a local gym for some exercise or start training for a local race. The Flying Pirate Half Marathon is coming up on April 10 (see www.obxmarathon.org). And on April 16 Eastern North Carolina Make A Wish is holding its 2011 Ride to a Wish in Columbia. Choose from 33 mile, 55 mile or 100 mile races or a 100-mile motorcycle ride. See www.ridetoawish.com...
Well, I'm signing off. Enjoy the first week of March!...