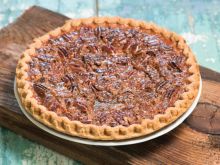 Listening to the crashing waves, drives along the Beach Road, an amazing and quirky community, a seemingly endless parade of festivals and events – I always feel thankful to call the Outer Banks home. And that makes it an unbeatable place to spend our holiday dedicated to giving thanks. With my share of Thanksgivings under my soon-to-be-loosened belt, I believe that no place does the holiday better than the Outer Banks. From Thanksgiving-themed run/walk races to restaurant menus and buffets, consider this your guide to an Outer Banks Thanksgiving.
The Warmup
Give thanks for fun runs, friends and craft beer and kick off the Thanksgiving celebrations at the Tipsy Turkey Race at the Outer Banks Brewing Station on Wednesday, November 22. Four 1/4-mile runs interspersed with the drinking of four 12-ounce beers, this race is more about the socialization and beer than the actual running. Upon finishing the race participants chill out at the backyard party with more of the Brewing Station's handcrafted drinks. There's also a costume contest, so all of you tipsy turkeys best be wearing your finest feathers. Register in advance or the day of the event before 10:45 a.m. Get to this Outer Banks restaurant before 11 a.m. to begin the race.
If you're not already registered, it's too late to enter the Outer Banks original Thanksgiving Day race, the Advice 5K Turkey Trot in Duck (this one fills up in less than an hour on the first registration day). But there is still time to enter a few other local Thanksgiving Day races. The Surfin' Turkey 5K and Puppy Drum 1/2 Mile Fun Run is planned for Thanksgiving Day at 8 am in Hatteras village. It benefits the Hatteras Island Youth Education Fund. OBX GoFar's OBX Turkey Trot 5K and Fun Run will be held on Thanksgiving morning at 9 am at Southern Shores Town Hall. Outer Banks Running Company's Wild Turkey 5K will be held at Whalehead in Corolla starting at 7:55 a.m. Outer Banks Running Club's OBX Gobbler 5K and Fun Run will be held at The Village at Nags Head/Outer Banks Mall in Nags Head starting at 8 a.m. Runners, walkers, kids and strollers are available at all of these events, so there's no excuse for staying home on Thanksgiving morning. Get out there and work up an appetite!
Image: OBX GoFar
The Main Event

Now to the reason we're all here: the food!
To me, Kelly's Outer Banks Restaurant's Traditional Thanksgiving Buffet in Nags Head completes the holiday. With festive decor sprucing up the dining rooms and each football game screened in the tavern, it combines the casual and elegant elements of the holiday. Their famous buffet includes the Turkey Day classics like sweet potato casserole and herb-roasted turkey as well as some items signature to the Outer Banks like Carolina Coast Bouillabaisse and Oysters Rockefeller. With such a stellar spread, saving room for dessert isn't easy – but make sure you do! In case you didn't know, this iconic restaurant is closing its doors for good this month so this will be your last chance to dine here.
Sunset Grille and Raw Bar's Thanksgiving buffet will satisfy all cravings ranging from surf to turf. This Duck restaurant features 26 different items, not including all the desserts. Many of the dishes' ingredients are sourced close to home, reminding you to give thanks for our local farmers and fishermen and all the deliciousness they bring us.
If you're like me and will never express an adequate amount of thankfulness for seafood, head to the Red Sky Café in Duck. Their buffet invites you to create a Thanksgiving meal with charred raw tuna with seaweed salad, Mattamuskeet crab cakes and local fried oysters. Good eating like this makes for a thankful tummy indeed. Also look for Thanksgiving buffets at Mulligan's Grille in Nags Head, Basnight's Lone Cedar Cafe in Nags Head and Argyle's Restaurant in Kitty Hawk.
Thanksgiving at Outer Banks restaurants extends beyond buffets. Build your own multi-coarse meal from restaurants' special Thanksgiving menus. This lets you take a gourmet approach to all of your favorite T-Day flavors. The Beach Side Bistro in Kill Devil Hills offers a Thanksgiving dinner menu from which you can select an entree ranging from a traditional roasted turkey plate to the unexpected turducken pot pie, add a soup or salad starter and finally your choice of dessert.
If you're spending Thanksgiving on the northern end of the beach, The Lifesaving Station Restaurant at the Sanderling Resort in Duck pulls out all the stops for their four-course Thanksgiving meal. Select your starter, appetizer, main and dessert from their menu of seasonal offerings, and get your favorite traditional or more unconventional dishes, ranging from Carolina Blue Crab Quiche to Turkey Breast Rouladen with cornbread stuffing.
Ocean Boulevard in Kitty Hawk is serving its special four-course Thanksgiving menu on Thanksgiving Day. Full of unexpected twists on traditional Thanksgiving fare, it's a modern way to spend the holiday. Throughout the weekend, including Sunday, the restaurant is offering its special Fall Menu with comforting fall foods and flavors.
The Wrapup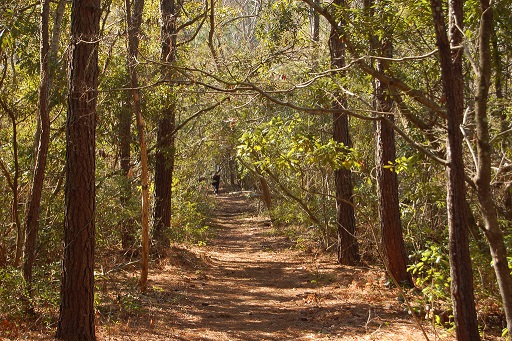 Yes, I know there are many of you who will be in front of a TV on Thanksgiving Day, alternately dozing off the tryptophan and cheering on your favorite football team. But if you're motivated to burn off some pie, may I suggest a beach walk, a trip to Jockey's Ridge State Park, a walk through Kitty Hawk Woods, Nags Head Woods, Buxton Woods or Springers Point on Ocracoke? You can get the details on all the Outer Banks places to hike here. And you can find all the Thanksgiving weekend activities, including those Black Friday deals and sales, in our Daytime and Nightlife sections.
Of course, there is no magic guide to the perfect Thanksgiving. The holiday is what we make it. But I encourage to you take time giving thanks with family, friends, delicious food and this beautiful natural environment. On behalf of all of us at Outer Banks This Week, I wish you the safe travels and the happiest of Thanksgivings!