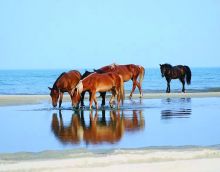 The Outer Banks is rich with culture and heritage. Much like grains of sand, its culture has developed over years, influenced by the changing tides and currents that meet it. Countless visitors leave their individual marks on it. It catches with the wind and spreads throughout these barrier islands. It's a common resource, available for everyone to play with, whether they want to cover themselves in the grains or tunnel through it. This week I'm highlighting a few events that rely on and celebrate local attributes that shape the Outer Banks into the area we know and love.
Paint and Meet Mustangs
One of Corolla's most characteristic aspects is the area's wild horses. Here since early settlers arrived on the Outer Banks' shores, these wild Mustangs cultivate an aura of mystery – they're often seen (at a distance, mind you!) walking through the marshes or galloping in the surf, although they sometimes make their way onto people's lawns. On Tuesdays and Thursdays in Corolla, you can embrace the wild horses' role in Corolla culture. Bring your children (or your inner child) to Paint Your Own Mustang at the Corolla Wild Horse Museum. There, you can select a small, medium or large wooden Mustang to paint. Paint it to resemble your favorite wild horse (Gus, I'm looking at you) or any design your Muse encourages. Smocks and paints are provided, so all you need to bring is yourself and a sense of creativity. This event is held in the summer from 10 a.m. to 2 p.m., and prices range from $5 to $35.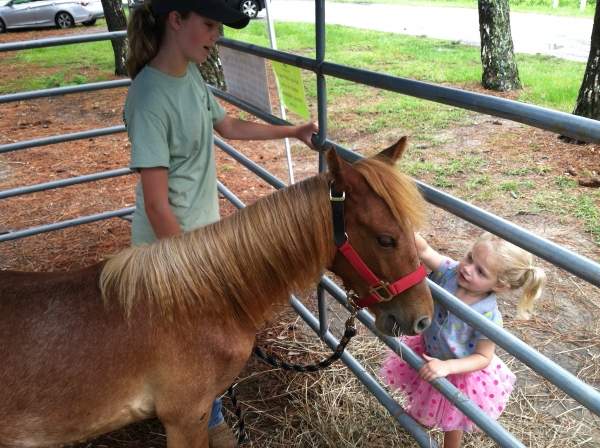 Fun with the horses doesn't end there – return to the Corolla Wild Horse Museum on Friday to meet and pet an actual Banker Spanish Mustang. A gentled wild horse is ready to greet friendly faces, and, along with the staff and volunteers, helps visitors learn about Corolla's wild horses. These horses have a delicate livelihood on the Outer Banks, so this is an excellent opportunity to learn about how you can protect them. This event is held from 10 a.m. to 1 p.m.
Skipjack Wilma Lee Dockside Talk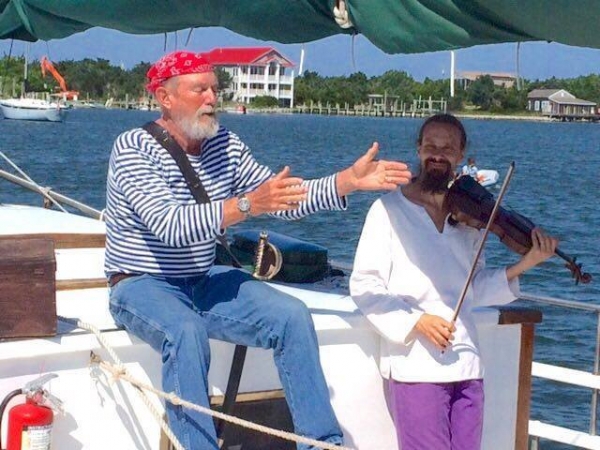 Ocracoke's best known for its role as the infamous pirate Blackbeard's hangout and place of his death. The spirit of Blackbeard continues to permeate the island's culture and many of its activities. This Wednesday, prepare to set sail with tales of pirates, presented by Captain Rob Temple and fiddler, Dave Tweedie. Gather 'round Captain Rob's vessel, the skipjack Wilma Lee, as he shares nautical poems, songs and stories about Blackbeard's history, all accompanied by appropriate tunes on the fiddle. It whisks you back to a time when pirates patrolled the shores of Ocracoke (minus all of the pillaging), and is a fun way to learn about Ocracoke's history. This event is free and is held between 10 a.m. to 10:45 a.m. in the Ocracoke Harbor.
Acoustic Sunset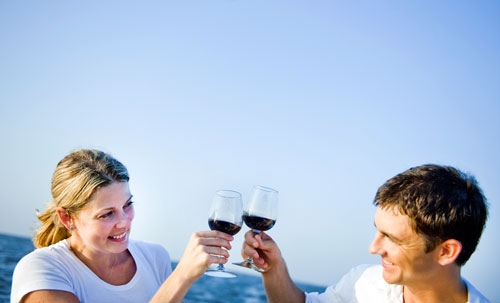 Being on the Outer Banks is all about balancing nature with a good time. It's appreciating the area and the fun happening in it. Begin the weekend early by taking it easy with Acoustic Sunset at the Cotton Gin's Jarvisburg location. Acoustic Sunset is part of Sanctuary Vineyard's summer concert series and Summer Wine Down, held every Thursday evening from late May until late September. Watch the sunset paint the sky with hues of pink and orange while mingling with your family and making new friends on the Cotton Gin's north lawn. Sanctuary Vineyards offers free wine tastings of their popular beverages, and you can even buy a bottle of your favorite to take home with you. Regional musicians provide live music that fills the air with sweet melodies. You're invited to bring blankets, chairs and picnic baskets (no outside alcohol though) to set up camp for the evening. Acoustic Sunset lasts from 5:30 until 9 p.m.
Wicked Tuna: Premiere Party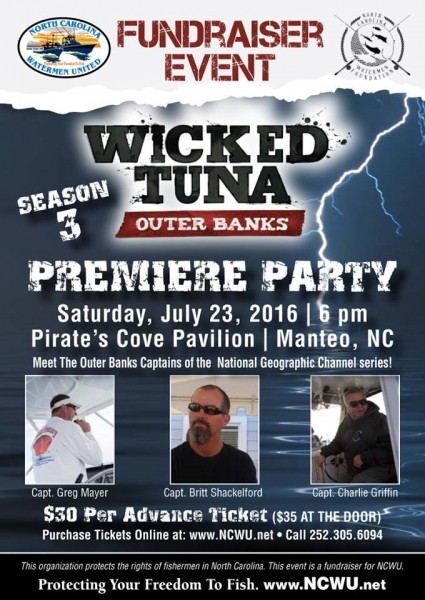 A huge component of the Outer Banks's culture is its recreational fishing. In fact, you may be familiar with the National Geographic TV show Wicked Tuna: Outer Banks, which features North Carolina fishermen. This Saturday you can join three of the show's fishermen, Captains Greg Mayer, Britt Shackelford and Charlie Griffin, and watch Wicked Tuna's premiere of season three. The party's more than a screening of Wicked Tuna – you'll enjoy a dinner provided by Ortegaz, a beer and wine bar, a question and answer session with the captains as well as a meet and greet. All of this helps raise funds for North Carolina Watermen United and North Carolina Watermen Foundation. The premiere party starts at 6 p.m. and is held at Pirate's Cove Pavilion in Roanoke Island. Purchase tickets online or call (252) 305-6094.
Light Up the Night

Do you like water sports? Here's an opportunity to turn this popular daytime activity into a night one as well with an almost futuristic update. Illuminate the dark waters and night sky with Kitty Hawk Kites's demo of NOCQUA gear. NOCQUA products, for those who don't know (I didn't), are lights that you can strap to paddleboards, kayaks and other water sports gear that brightens the water around you. Join other water sports enthusiasts at Waves Village Watersports Resort for Kitty Hawk Kites's first Light Up the Night event. There will be demos of the equipment, light-up toys, games and an outdoor screening of Pirates of the Caribbean. Bring a bathing suit for the water and a blanket to lie on during the movie. Light Up the Night is on Tuesday, July 26 at 8:30 p.m..
Live Music in Kitty, Kill Devil Hills and Nags Head
No matter what night of the week it is, you can count on live music happening somewhere in the Outer Banks. You've probably noticed that we love music – listening to, writing, playing and performing it. The music scene offers the most on weekend nights, and here are a few places in Kitty Hawk, Kill Devil Hills and Nags Head that you may want to check out if you're on the hunt for food, drinks and tunes:
The Outer Banks Brewing Station hosts Dance Party with DJ Ninja on Friday at 10 p.m., and welcomes DEJA, there to perform Pink Floyd's In the Flesh on Saturday at 10:30.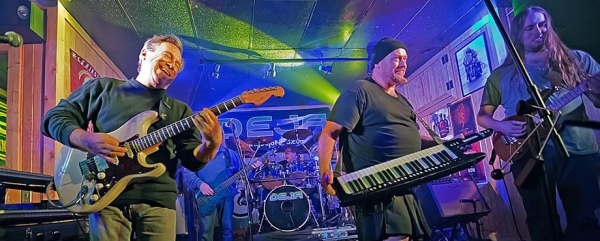 New York Pizza Pub features the talents of Freedom Hawk at 10 p.m. on Friday night. Zack Mexico makes an appearance on Saturday evening at 9:30 p.m., followed by Ultra Saturdays with DJ Saint James, one of New York's hottest DJs. On Sunday you can say goodbye to the weekend by winding down with Dinner and Jazz from 6:00 p.m. until 9 p.m.
Come out to Kelly's Outer Banks Restaurant and Tavern this weekend for songs and dancing. Krunchtakes the stage on Friday at 9:30 for an evening of upbeat tunes. Break out your favorite dance moves for Sunday's Global Dance Party, with starts at 9 p.m.
---
These events just give you a starting place for exploring the Outer Banks's culture. Activities occur year-round that make you think, "This is why I love the Outer Banks." If you're looking for more to enjoy, be sure to check out our Daytime Events and Nightlife listings for day and night happenings. Wwhat are you waiting for? Venture out and experience an exclusively Outer Banks event.