Confession: I owe my roommate an apology. Yesterday morning I found his dirty Styrofoam to-go box in the recycling bin, and I made a big deal about it. I had to be reminded that approaches to sustainable practices vary dramatically – not just across the world, but also in the state and country – and he can't help that he hasn't memorized what can and can't be recycled in each area of the Outer Banks.
Living on the Outer Banks, environmental friendliness and sustainable practices drive day-to-day living to the point that much of it becomes routine and feels less like concerted efforts: People take reusable bags to the grocery store, bring their travel mug to the coffee shop, forgo using a straw with their drink, walk around (not on) the dunes – even if it's the long way – and sort their recycling … the list goes on. However, if you're not from here or used to such habits in your own lifestyle, these don't always come intuitively.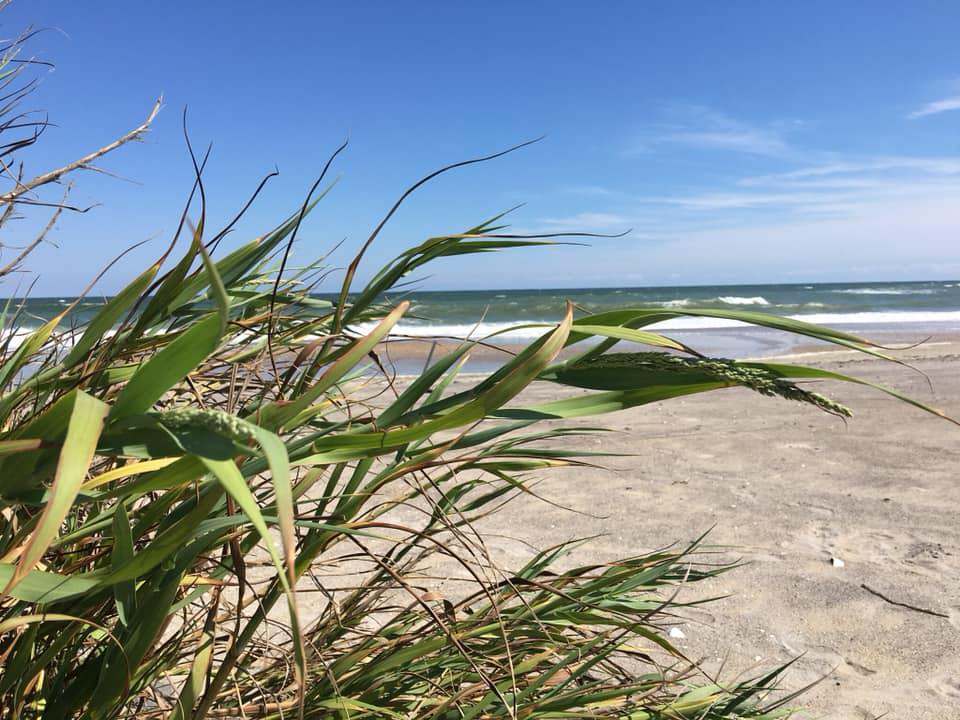 The delicate environments on the Outer Banks require such practices while you're here, whether that's for a few days or permanently. Straws sticking out of the sand, plastic film in the ocean and water contamination aren't just annoying – they pose serious threats to the land and water and the species they support. Taking care of these beautiful beaches shouldn't be a hobby but a mindset.
If you're vacationing on the Outer Banks and want to live like a local, here are some top sustainable habits that are super easy to do on vacation. (And residents may also enjoy reading – I know I learned a lot just by researching and writing this!)
The Rundown on Recycling
Dare County is one of the state's leaders in recycling, and its recycling centers boast the facilities to accommodate a wide variety of products, including:
All plastic containers (plastic products with 1 or 2 on their labels)
Mixed paper products (excluding pizza boxes, waxed cartons), cardboard
Aluminum beverage cans, steel cans, glass
Scrap metal and appliances, electronics
Used oil filters, antifreeze, motor oil
Oyster shells, cooking oil (delivered in a bottle or jug)
Rechargeable batteries, lead-acid batteries, compact fluorescent bulbs 
All of Corolla and several Dare County towns offer curbside pickup for recycling, and subdivisions/neighborhoods may feature recycling dumpsters. If neither is available at your vacation rental, recyclables can be taken to any of the collection centers around the Outer Banks. The majority of centers accept glass, aluminum and steel cans, plastic products 1 and 2, paper and cardboard, but not all can collect motor oil, batteries and appliances. For more details about what gets recycled where, check out this page.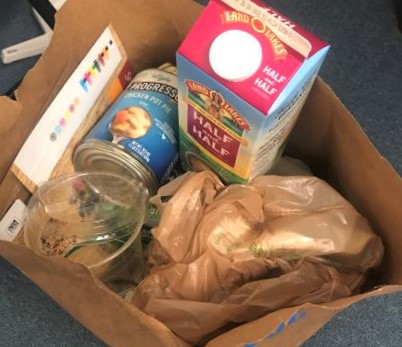 How do you think the Outer Banks This Week crew is doing with their recycling habits? Read on to decide.
What NOT to recycle:
Just because water bottles and baggies are both made of plastic, they aren't recycled equally. If you're making a trip to Dare County's recycling centers, leave these items behind. I checked Dare County's Public Works website, and they list these no-no's.
No plastic bags (whoops, I'm definitely guilty having done this)
No waxed cartons (guilty of this too)
No Styrofoam (I'm looking at you, roomie)
No wet paper
No pizza boxes
Need one more reason to pay attention to what you put in the recycling bin? Recyclable goods cannot be processed if they're contaminated with non-recyclable items. For this reason, tossing out plastic containers of food or mixing empty wax cartons and soda cans sullies the entire collection. Clean your recyclables before putting them in the bin or dumpster. Sure, it's a little extra work, but it takes no more than 15 seconds. Besides, throwing away a half-finished to-go cup in the recycling bin and undoing your neighbors' efforts is simply selfish and rude.
Note: These guidelines differ if your recycling is whisked away by curbside pickup services. The local towns use different waste management services for curbside recycling. Check out these links for where you're visiting for specifics about what you can and can't kick to the curb: Corolla, Duck, Southern Shores, Kitty Hawk, Kill Devil Hills, Nags Head, Manteo, Hatteras Island, Ocracoke.
Trash Talk
Improper recycling practices aren't the only issue with disposal habits on the Outer Banks. It seems silly to have to say this, but throw your trash away. No one wants to walk through crumpled paper and napkins or play on the beach with plastic bags floating by. Cigarette butts flicked into the sand dirty the beach for everyone else enjoying it (and did you know they're the biggest manmade contaminant in the ocean?).
A leading controversy on the Outer Banks concerns tents, chairs and other equipment left on the beach overnight. After playing all day on the beach, it may seem fine to leave up tents and cabanas overnight and return to them in the morning, but it's actually illegal in some towns. Items like these turn hazardous when blown away by the wind or end up in the ocean. Some towns can legally confiscate anything left on the beach overnight, and fines may be involved in some cases.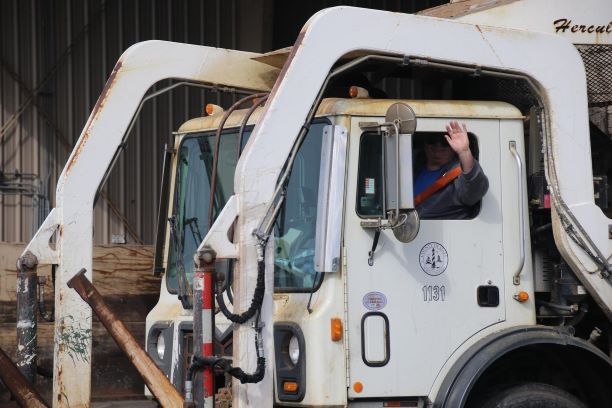 Photo credit: Dare County
If you live in a place with curbside pickup facilities, make sure your trash can's lid covers it entirely, and definitely don't pile up extra garbage on the side of the road next to it. It gets windy around here, and anything not properly contained will end up in the trees, the sound, the ocean and all over your yard. If your trash can is overflowing, compact everything as best as you can and be sure to securely bag all of the overflow so it doesn't blow around.
The ease of recycling and proper trash disposal on the Outer Banks gives us no excuse not to do it. For visitors, many vacation rental companies provide information in the rental about trash collection days and what's recyclable. We all have our favorite ways of practicing environmental sustainability on the Outer Banks. Share yours in the comments section!
For information about what's happening around these towns, our Daytime Events and Nightlife calendars guide you to local offerings for outdoor activities, fitness classes, live music and more. After that, join me in checking that our recycling bins are sorted correctly.