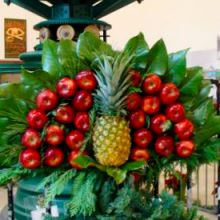 Santa's already out and about, there's much too much to do and time's a-wastin,' so let's get right to it. I'll begin with a set of events that are running throughout the holidays before covering the festivities specific to the coming weekend.


Each year The Elizabethan Gardens' nightly WinterLights celebration just keeps getting brighter, bigger and better, seemingly defying all the laws of probability and perhaps a couple laws of physics as well. This is grand spectacle in the best sense of the word. Beautiful beyond compare at nearly any time of year, WinterLights transforms the Gardens into a radiant wonderland of lights, music, seasonal décor, fantastic holiday displays and incomparable nature.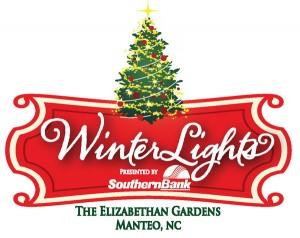 Magnificently decorated trees grace the Gatehouse and Reception Hall, and a crackling open-air fire warms the Great Lawn. Take the family, take that someone special or just take yourself. You'll be glad you did! Tickets are $10/adult; $8/children 6-12; $6/children five and younger. For more information call (252) 473-3234 or visit The Gardens' website.


Whalehead's Christmas in Corolla is your opportunity to experience what the holidays were like for a wealthy Northern industrialist and his family and friends celebrating the season in Corolla circa 1920. The Knight family's Christmas story comes to life as you tour the elegantly decorated mansion and share the holiday traditions of the house staff who hailed from Portugal, England and Germany. Just a few short steps down into the basement and you'll find an impressive model train depicting the Knight's journey from Philadelphia to Corolla along with Christmas trees decorated by Currituck County students. The $15 daily tours run through December 31.

Each Friday and Saturday night from 5 to 8 p.m. through December 31 the Holiday Candlelit Tour weaves past beautiful light sculptures and twinkling lights reflecting in the surrounding Currituck Sound to revive memories of Christmases past. Enjoy. Tours are $15/person. Visit the website for more information.
This Weekend's Holiday Events
While the holidays are sometimes called the season of lights, and you can certainly see any number of eyecatching displays from Whalehead in Corolla to WinterLights at The Elizabethan Gardens on Roanoke Island, the truth is that some of the most dazzling, jawdropping lights you'll see anywhere are right overhead. Far removed from the overwhelming ambient light of large cities, visitors to the Outer Banks are frequently astounded by the spectacle of our night sky. The North Carolina Aquarium's Stars and More Night Hike this Friday evening is your chance to join an Aquarium educator at the Nags Head Woods Preserve in Kill Devil Hills for an evening of stargazing — BYOB (bring your own binoculars)! If the skies are cloudy, you'll hike the Woods instead. All ages are welcome but note that the hike is moderately difficult and remember to dress for the weather. Meet at the Nature Conservancy's Nags Head Woods Pavilion in Kill Devil Hills at 6:30 p.m. Pre-registration required. The fee is $7/person, $6.30/NC Aquarium Members with children 2 and younger are admitted free. Children 16 and younger must be accompanied by a paying adult.


If you're feeling creative this holiday season, perhaps The Elizabethan Gardens' class The Art of Centerpieces will satisfy that urge to make something festive. The Elizabethan Gardens will provide the base, greening pins and plant cuttings (to combine with your ribbon, ornaments or sentimental items) while an instructor guides you on your way to holiday magic. The class will be held from 10 a.m. to noon Saturday and is $20/Members; $25/non-Members. Class size is limited to 25. Light refreshments will be served. For more information call (252) 473-3234 or visit the Gardens' website.


Down in Hatteras Village, from 12 to 5 p.m. Saturday the free 4th Annual Holiday at the Museum will find the Graveyard of the Atlantic decked out for the holidays with a Winter Wonderland train display by master model builder Charlie Klein, a children's holiday craft table, a professional puppet show, live seasonal music by local choral groups and musicians, decorated Christmas trees and a variety of refreshments including hot soups, ham biscuits, holiday cookies and punch. Kid will even find a place to write that all-important letter to Santa! Shoppers will receive five percent off purchases with a donation for the local food bank. For more information call (252) 986-2995.



Things get fishy at the North Carolina Aquarium on Roanoke Island's Great White Fishmas event Saturday evening. From 5:30 to 7:30 p.m. children can participate in games and seasonal crafts with Aquarium elves, decorate sweets with Mrs. Claus and share their holiday wishes with Santa. Pay attention and you may even catch a glimpse of that brave ol' Santa Dude scuba diving with the sharks and fishes of the Graveyard of the Atlantic exhibit! A limited number of tickets are available, so advance registration is strongly recommended. Tickets are $15/ages 3 and older; $6/ages 2 and younger; $13.50/NC Aquarium Members. All children must be accompanied by a paying adult.


From 12 to 5 p.m. Sunday the OBXmas Craft Fair at Outer Banks Brewing Station in Kill Devil Hills presents shoppers with the opportunity to combine their gift search with great seasonal music, a silent auction and a delicious brunch or lunch. More than 20 local artists provide the handmade wares while Laura & Dan Martier fill the room with jazzy seasonal spirit and Outer Banks Brewing Station serves the food.


The Candy Bomber is an annual Outer Banks Christmas favorite of kids of all ages. Each year the Candy Bomber crew, flying the original Douglas C-54 Spirit of Freedom over the Dare County Regional Airport, re-enact the famous 1948/1949 Berlin Airlift flights during which the Spirit of Freedom's crew dropped candy-filled handkerchief parachutes to the children of Soviet-blockaded Berlin. Following the 1 p.m. candy drop children will find Santa waiting in the terminal building to hand out candy, listen to Christmas wishes and take pictures! Best of all, it's free. Parents, don't forget your cameras!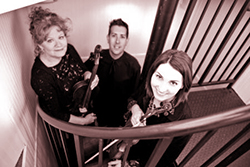 Jennette's Pier in Nags Head will be the site of a holiday benefit performance by Trio La Mer Sunday afternoon at 2 p.m. Trio La Mer consists of three talented local musicians: Leslie Erickson, violin; Sue Waters, viola; and John Buford, piano. Supporting the Dare County Youth Orchestra, tickets are $15/adults and $5/students and can be purchased at Naiant Musical Imports at the Central Square shops in Nags Head or by phone at (252) 441-2020. The youth orchestra has helped provide strings instruction for more than 100 students at the middle and high school level and plans to expand a successful elementary school pilot program to fourth- and fifth-grade students at each of the county's elementary schools.


The Outer Banks Chorus brings holiday classics to All Saints Episcopal Church in Southern Shores with its free Holiday Concert on Sunday, December 14 at 4 p.m. The 54-singer strong chorus will present a program of holiday music for the young and young-at-heart, including Mel Torme's "Christmas Song," hum-along melodies such as "It's Beginning to Look A Lot like Christmas," and "Snow" from Irving Berlin's White Christmas. The chorus also will perform traditional carols such as "God Rest Ye Merry, Gentlemen," "O Come, All Ye Faithful" and Palestrina's "O Gloriosa Virginum." Cheryl Needham on piano and Steve Blackstock on organ will accompany the singers. New voices are always welcome. For more information call Dr. David Evans at (252) 480-1692.


More than perhaps any other time of year, Christmas is a time for children. But not all children will find a bounty of toys under the tree Christmas morning. To help make Christmas dawn a little brighter for a few Outer Banks kids, Kelly's Restaurant and Tavern in Nags Head will host the first Tunes for Toys concert benefit Sunday evening from 8 p.m. to 12 a.m. The event will help provide a merrier Christmas morning to Dare County children who missed the Angel Tree cut-off date. The concert will feature performances by Alfonso Vasquez, Fixture, Guapos Norteno Banda, Soul House Revival, Don P., Krissy Cheyenne and Mic Journey, with DJ Gustavo spinning tunes throughout the night. There will also be auctions and raffles. Admission is a $5 donation or an unwrapped gift for a child.