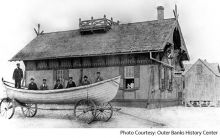 What do you think of when you hear "Outer Banks" and "history" together in a sentence? I guarantee the Lost Colony comes to mind. I'm sure lighthouses do, too, and maybe pirates, but what do you think of beyond those? These aspects have been romanticized and receive the bulk of attention when it comes to the Outer Banks' past. But believe it or not, there's more to the Outer Banks' history than just the Lost Colony. Yep, do a little digging and you'll find an abundance of events that added to these villages' culture and shaped their heritage. This week on the Outer Banks you'll find events and programs that feature a few of the lesser-known historical happenings.
Civil War on Hatteras Island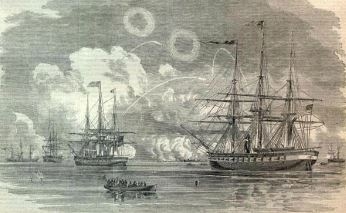 Let the Graveyard of the Atlantic Museum take you back in time with their weekly presentation on the role Hatteras Island played during the American Civil War. Drew Pullen, local historian and author, describes how the Confederates built two forts on Hatteras Island but directed their attention and resources toward Virginia. As a result, and to the surprise of the Confederates, the Union attacked Hatteras Island's forts. What happened next? Who won the battle? How did the outcome affect the Outer Banks, not to mention the war? On Wednesday at 2:30 p.m., take a trip to the Graveyard of the Atlantic Museum, and let Drew Pullen tell you. This event is free.
The Story of Richard Etheridge and the Pea Island Lifesavers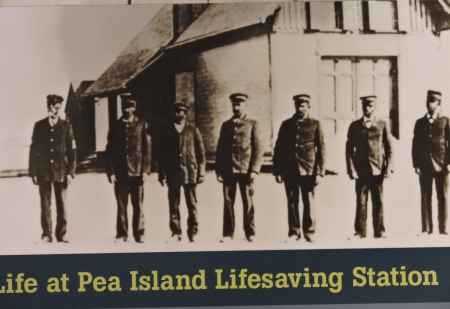 Which came first, the beachgoers or the lifeguards? Surprisingly, the answer is the lifeguards. Before people came to the Outer Banks to vacation on the beaches, these villages were hubs for fishing and maritime trade. The treacherous shoals and powerful currents made shipwrecks an alarmingly real possibility, so life-saving stations began forming in the villages to keep an eye on those in the water. This Wednesday at Roanoke Island Festival Park in Manteo, you can learn about outstanding members of the Outer Banks' life-saving stations, specifically Richard Etheridge and the Pea Island Lifesavers. Hear how Richard Etheridge and the Pea Island Lifesavers rescued the schooner E.S. Newman in October 1896 in hurricane conditions. Over the years the life-saving station earned the reputation as one of the best on the Outer Banks. It's also the only African American life-saving station in U.S. history. Joan Collins, whose father, grandfather, great uncle and great grandfather all served as lifesavers, leads this presentation/story. Her ties to the service bring a personal perspective on this incredible service. It's more than a history lesson -- it's the tale of bravery and brotherhood. This event takes place on Wednesday at 11 a.m. at the Roanoke Island Festival Park's Indoor Theatre. Admission price is included in tickets to the park.
N.C. State Park's 100th Anniversary & Carolista Baum's Birthday Celebration!
Jockey's Ridge is a landmark like no other. Kids use it as a playground. Adults marvel at the natural wonder. Extreme athletes use it as a hang-gliding hotspot. But can you imagine what it would be like if – instead of that massive dune – a shopping center or housing development towered over the highway and sound? I sure don't want to picture it, and neither did local resident Carolista Baum. In 1973 she led the efforts against paving paradise and putting up a parking lot when she learned about the plans to bulldoze Jockey's Ridge. Baum's work led to movements and organizations like Save Our Sand Dune and People to Preserve Jockey's Ridge. Thanks to these efforts, Jockey's Ridge became protected as a state park in 1975.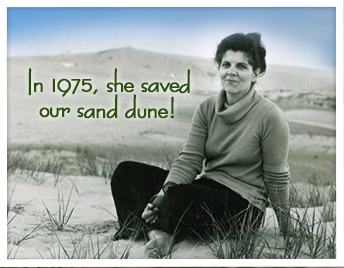 To celebrate this instrumental woman and what she did for the Outer Banks, join the friends at Jockey's Ridge Tuesday, August 30th, for Carolista Baum's birthday. And what better time to appreciate the North Carolina State Park system than this date that also happens to be their 100th Anniversary? That's right, Tuesday will be party central at Jockey's Ridge, complete with live music, an art exhibit, a sand art class for kids, free hot dogs and more. Entry to the park is free, and the party lasts from 12 to 2 p.m.
Yoga at the Beach
Not all events happening on the Outer Banks this week are history related; some deal with the present too. If you're looking for a mid-week pick me up to help you find inner peace or get up and moving, check out outdoor yoga classes.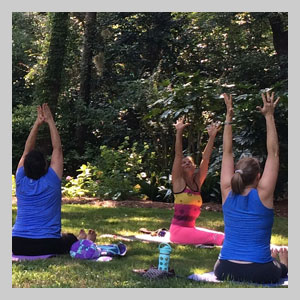 Yoga in the Gardens: Say Namaste to some botanical beauties with the weekly session of yoga in the Elizabethan Gardens. Every Wednesday from May until late September, yoga instructor Chelsea Quattrone leads a yoga class on the gardens' Great Lawn. Imitate the trees with your tree pose, or let lotus flowers inspire you to take the lotus position. In such a serene and exquisite place, this yoga class is just what you need to center yourself. Price for the class is free -- all you need is your admission ticket to the gardens. The yoga session lasts from 9:30 a.m. until 11 a.m.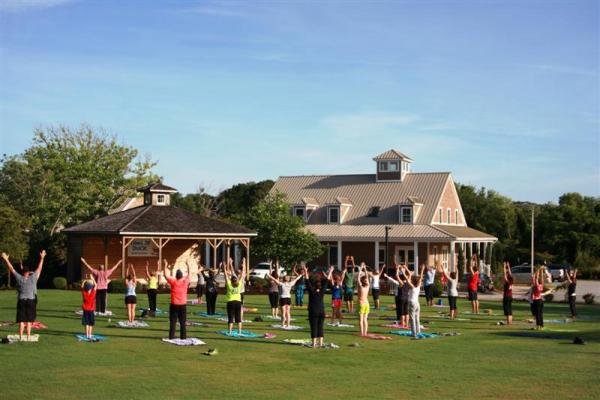 Yoga on the Green: Craving more outdoor yoga classes? Check out the yoga class held on the Town Green in Duck. This class is brought to you by Duck Village Yoga and is geared toward students of all levels. It's a great way to get a burst of energy at the start of your day. Be sure you bring a yoga mat or beach towel and bottle of water with you. This weekly yoga class happens every Tuesday from 7:30 to 8:15 a.m. in the summer, and it's free and open to the public.
Loco for Locals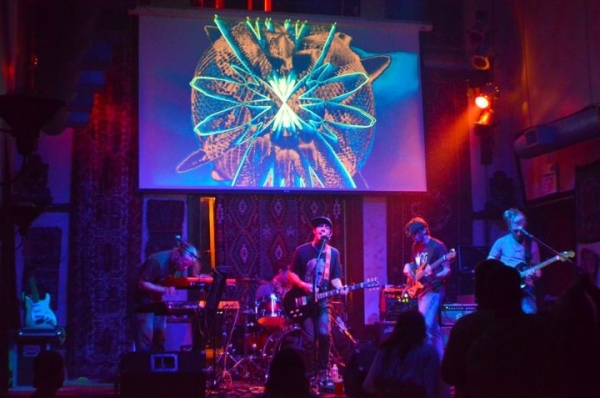 In the summer it can seem like the majority of events are geared toward visitors, but businesses still have a little something special for locals too. Just check out the Outer Banks Brewing Station's Loco for Locals night, happening on Monday nights. Come check out, you guessed it, local bands and musicians, and if you show your Dare County picture ID or Pay Stub, there's no cover for the night. Round up some friends or set out to make new ones when you head to the Outer Banks Brewing Station. The event starts at 10:30 p.m.
---
History isn't hard to find on the Outer Banks, and every town brings its own unique past to the group. These events are just a few to get you started on your historical exploration. If you're eager to find more, visit our Daytime Events listings as well as our Nightlife listings. So dive in to those ancient waves; sift through countless years worth of sand; climb a 300-year-old tree — on the Outer Banks, time and tales surround you.