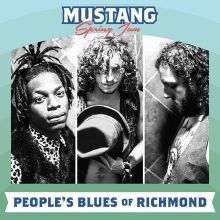 The spirit of community is in full effect this weekend as performers and athletes come together to support some truly incredible causes. If you love the annual Mustang Music Festival, then you've got to check out the Mustang Spring Jam – a concert in Corolla that likewise raises funds for our local treasures, the wild Spanish Mustangs. Also this week, we've got the brand new OBX Shred Fest, a rescheduled kids' festival, and a celebration of the nation's first wind-powered brewery. Let's cross our fingers for sunny skies and a wonderful spring week on the Outer Banks.
Mustang Spring Jam
The little sister of the Mustang Music Festival, the Spring Jam showcases the musical talents of touring bands as well as the students of the Mustang Outreach program. Mike Dianna's Grill Room in Corolla plays host to the People's Blues of Richmond (a favorite among locals), Major and the Monbacks, Buddha Council and the Mustang Outreach student bands on Sunday, May 22 from 1 to 10 p.m. for the fifth annual jam. The talented students of the Outreach program perform regularly throughout the year on the Outer Banks and are not to be missed.
While the stage may be smaller than the heavily attended Mustang Music Festival, I would name this event as one of my favorites of spring. And, of course, proceeds will go directly to the Corolla Wild Horse Fund and the Mustang Outreach Program. Tickets are $15 in advance and $20 the day of the show.
OBX Shred Fest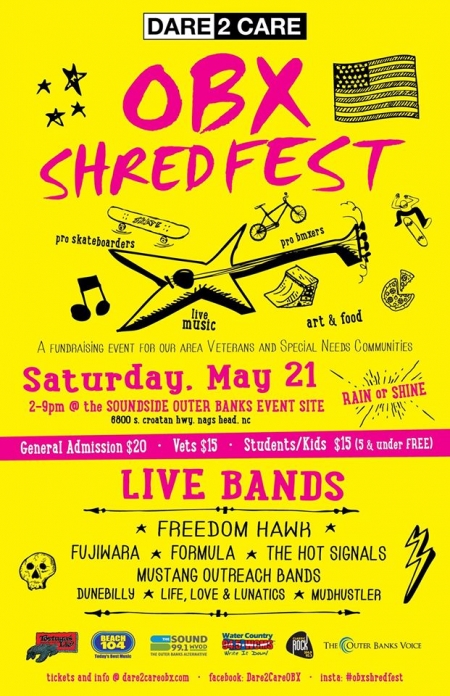 Here's a fun new event that both music lovers and athletes will enjoy. OBX Shred Fest raises funds for Outer Banks veterans and our special needs communities with a day of live music and demos from professional skateboarders and BMX bikers. The athletes will actually be skating and biking right alongside the stage where seven incredible bands – including Freedom Hawk, Fujiwara and Formula – are slated to perform. (And, hey, you will also see some of the Mustang Outreach kids on stage.) There will be a silent auction, kid zone, art vendor village, local food and beverage vendors and the Dare2Care OBX Community Corner showcasing some of our local nonprofits.
The event runs from 2 to 9 p.m. on Saturday, May 21 at the beautiful Outer Banks Event Site. Tickets are $20 for adults, $15 for veterans, $15 for students and free for children 5 and younger accompanied by a paying adult.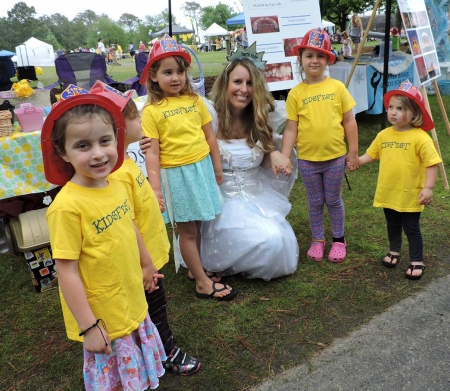 KidsFest
The weather wasn't on our side last week, so KidsFest was rescheduled for this Friday, May 20 from 9:30 a.m. to 12:30 p.m. at Roanoke Island Festival Park. The free event sponsored by the Children & Youth Partnership and Festival Park is a young child's paradise with face painting, arts and crafts, bubbles and so much more. Children ages 5 and younger are invited to participate in a morning of exciting hands-on crafts and activities and to explore fire trucks and other large vehicles. There will be live music, ice cream and snowballs and, new this year, the Pied Piper of Percussion. Kids can find their rhythm and visit the Piper's Percussion Petting Zoo. All attendees are encouraged to bring a picnic lunch to enjoy on the green. The event itself goes from 9:30 a.m. to 12:30 p.m.
15th Anniversary Brew Bash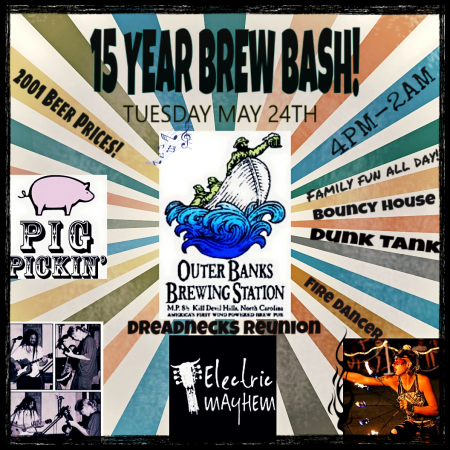 It's that time of year again. Outer Banks Brewing Station is celebrating its birthday with the annual Brew Bash on Tuesday, May 24, and this year sounds like it's going to be more fun than ever. They will have a bouncy house, dunk booth, drum circle and face painting in the backyard beginning at 4 p.m. along with live music from BC. Attendees can enjoy a classic pig pickin' and beer prices straight from 2001 as they join the celebration. After dark, Dreadnecks Reunion and Electric Mayhem will be playing indoors, and there might even be a little fire dancing. The party won't stop until 2 a.m., so come when you can and raise your glass to toast the Brewing Station.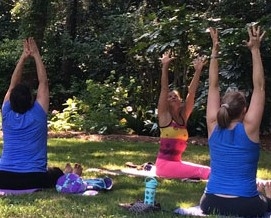 Yoga in the Gardens
One of my favorite things about the warm weather seasons on the Outer Banks is how exercise makes its way outdoors. Yoga in the Gardens joins fitness with one of the ideals of the Elizabethans, who were fascinated with the exotic and delighted in taming the wild. In these yoga classes, the goal is not to tame nature but to learn control of the body physically and mentally while in a beautiful setting. Instructor Chelsea Quattrone will lead the invigorating, Vinyasa-style yoga practice in the tranquil Elizabethan Gardens. The practice is suitable for all fitness levels and will run every Wednesday in the summertime. This week, Yoga in the Gardens takes place on Wednesday, May 18 from 9 to 10:30 a.m., and the cost is $15 per person.
Poker nights, dance parties, live acoustic music, and a whole lot more – visit our Nightlife & Events page to see what's happening after dark on the Outer Banks.