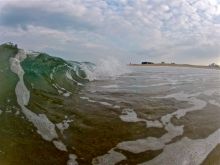 I don't know about you, but to my ears the words Memorial and Day and Weekend, when strung together, signal the start of the summer season. Yes, I know: School is still in session and the solstice is not until June 21. But with the lifeguards back in their stands, thousands of visitors in town, live music in almost every bar and restaurant, the days getting longer (sunrise 5:47 a.m., sunset 8:15 p.m.) and the ocean temperature creeping back up into tolerable range (68° F as of this report), we might as well call this the summer kick-off weekend.
And that means we all need to be outside as much as possible. Fortunately, the weather is going to be stellar this weekend. They're calling for light SE winds on Saturday and Sunday, which tends to make ocean conditions warm and glassy green. And on the Outer Banks there are almost endless possibilities for outdoor fun. Besides the general beach days, water sports, outdoor recreation and sightseeing, several events this week will tempt you to be outside.
The Soundside Live Concert Series kicks off on Thursday, May 25, featuring performances by Red Wanting Blue, The Commonheart and Tropidelic 

along with roaming circus-style performers, all in a beautiful outdoor venue. Food, beverage and art vendors will be on site. Admission is free (though on-site parking is $10). This will be held from 3 to 9 p.m. at Milepost 16 in Nags Head.  
If you're on the northern end of the beaches, head over to Acoustic Sunset at Sanctuary Vineyards/The Cotton Gin in Jarvisburg. From 5:30 to 9 p.m. listen to live music by Mercy Creek, sample Sanctuary's wines and enjoy a picnic on the lawn.
Something else that really makes it feel like summer around here is that The Lost Colony outdoor drama begins this week. One of the best things about this show is the outdoor amphitheater under the stars. See it any night except for Sunday starting at 7:45 p.m. And even if you've seen it before, there are always a few changes every year so it's fun to see it again — part of the reason it's celebrating its 80th season this year! Prices range from $10 for kids (the 5 and youngers get in free) to $30 for adults.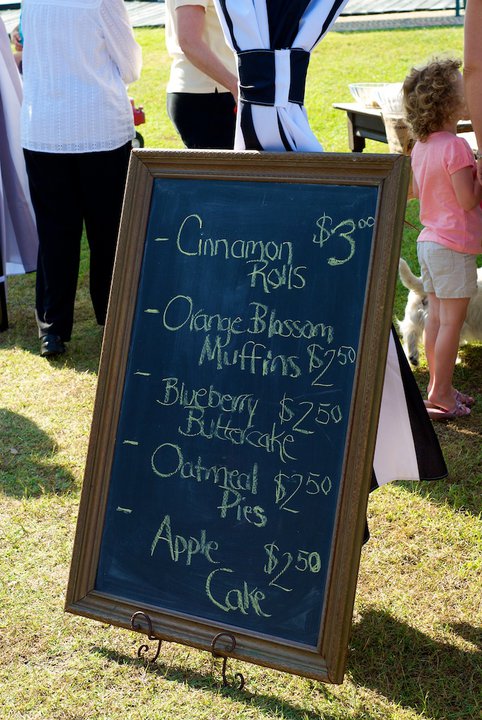 A cool outdoor opportunity before you hit the beach on Saturday is the Manteo Farmers Market from 8 a.m. to noon. It's held on the Manteo waterfront, and a visit here is a real slice of small-town living. You'll meet local and regional artists, bakers and farmers as well as some of the dogs of downtown Manteo.
If you always have and always will love beach music, you should head to Whalehead in Corolla for the Memorial Day Beach Blast on Sunday, May 28. From noon to 5 p.m., they'll have live music and food and beverage vendors. Bring a blanket or chairs and enjoy the gorgeous setting on the lawn alongside the Currituck Sound. Good news: It's free!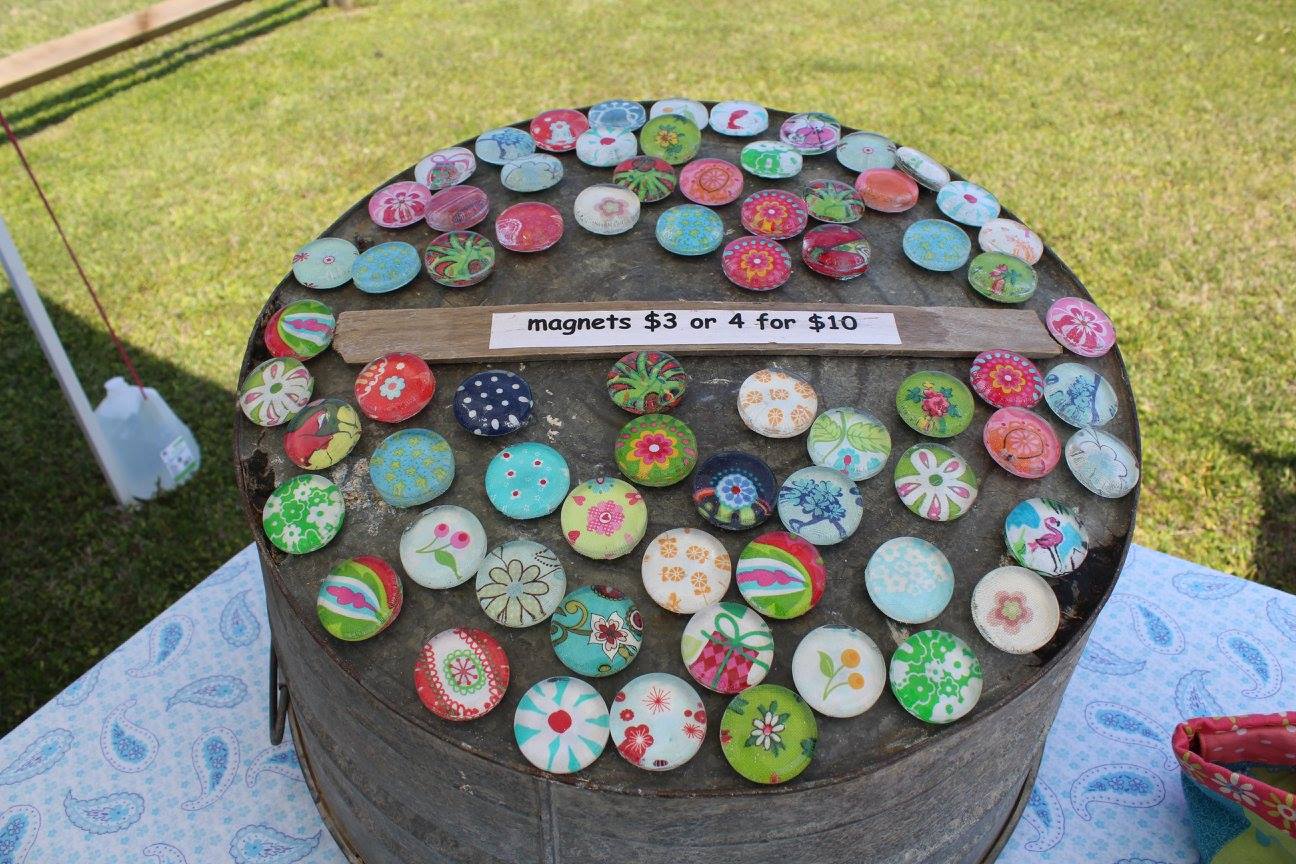 Monday, May 29 is an official holiday, remember? On your day off, head down to Hatteras Island for the Island Art Show in Rodanthe (see photo on right). This is a colorful event, with more than 20 local artists and crafters, live music, a raffle and lots of fun island people. There's way more to this than your typical art-show fare: You'll find surf art, sea glass jewelry, hula hoops, funky woodworking and a lot more. Hours are 10 a.m. to 5 p.m. It's right on Highway 12, so you can't miss it. Might as well spend the rest of the day kicking around the island — Chicamacomico Life-Saving Station is right across the street from the art show, and the rest of Hatteras Island has tons of shops, restaurants, attractions and activities to check out. 
Still seeking more options? We've got tons of them in our Daytime and Nightlife listings. Click on over to find something fun.
And since it's a holiday weekend, you can bet that the shops are having sales and the restaurants are offering special discounts. Click on our Sales & Events  and Dining Promotions pages to find some good deals.
And, amidst all the fun and festivities, take a moment to honor the vets who have lost their lives in battles. That, after all, is what Memorial Day is meant to commemorate.