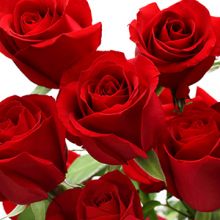 "One cannot think well, love well, sleep well, if one has not dined well." – Virginia Woolf
Ocean Boulevard in Kitty Hawk is taking an innovative approach to Valentine's dining. For years, their creative, innovative Valentine's Day menus have drawn more interest than the Ocean Boulevard had seats. The solution? Offer an abridged version of this special menu at a reduced price and alongside the regular menu on Thursday, Friday and Sunday nights. The full Valentine's menu will be offered exclusively beginning at 5 p.m. on Saturday, February 14 at $60/person ($90/person with paired wines); tax and gratuity not included. Call (252) 261-2546 for reservations. The full Valentine's Evening Menu can be seen here.
Kelly's Outer Banks Restaurant and Tavern in Nags Head is also getting the jump on Valentine's Day with its Valentine's Sweetheart Specials beginning at 5 p.m. on Friday. Yes, Friday! Along with a menu featuring specials such as Pecan Fried Chicken, prime rib and locally caught rockfish, all the ladies will receive a rose. Avoid the President's Day Weekend Crowd. Call (252) 441-4116 for reservations.
At press time there were still a few openings for Trio Wine & Cheese's Valentine's Day Tasting of craft wine and beers paired with foods considered aphrodisiacs. Trio's experts explain what makes these items "foods of love" and recommend what drinks well with them. The tasting is $35/person and begins at 6 p.m. Saturday evening. Make your reservation by calling (252) 261-0277.
Duck's Red Sky Café is welcoming Valentine's Day diners beginning at 5 p.m. with a Special Tapas Dinner for Two! Chef Wes Stepp will prepare a feast for your eye and palate ranging from local seafood to Iowa beef surrounded by a presentation of other culinary delights, finished with decadent house-made sweets and a complimentary glass of champagne for you and your Valentine. The Valentine's Dinner for Two is $55/couple (the regular dinner menu will also be available). Call (252) 261-8646 for reservations.
Couples on Hatteras will want to consider a visit to Good Winds Seafood & Wine Bar in Rodanthe where a spectacular sunset across the Pamlico Sound can provide the perfect backdrop for a romantic Valentine's evening. For $49.95 you'll enjoy dinner for two, including an appetizer, a choice of two entrees and a dessert! Ask about their Valentine's Day drink specials.
Down in Ocracoke from 7 to 11 p.m. Gaffer's Sports Pub is packaging Valentine's Day with a trip down memory lane to those 1980s proms we all loathed…loved, I mean loved! Bring your sweetheart to Gaffer's in their 80s prom best and enjoy live entertainment by Raygun Ruby and a menu featuring prime rib, bacon-wrapped filet with lobster cream sauce and portobello mushroom ravioli!
Basnight's Lone Cedar on the Nags Head/Manteo Causeway is featuring a variety of Valentine's Day dinner specials from prime rib to seared sea scallops and more accompanied by heart-shaped cookies with a Kiss, a complimentary glass of champagne and a beautiful and fragrant rose for the ladies! A menu can be viewed here.
On Roanoke Island Chef Bryan at 1587 in Manteo is planning a three course prix fixe menu for Valentine's night. Time slots are filling fast, so reservations are recommended. Call (252) 473-1587. As we went to press the menu was still being finalized, but rumor has it that it includes filet mignon, leek and lobster savory bread pudding and chocolate lava cake with balsamic strawberries!
---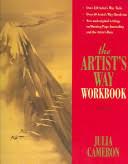 Conquer the Creative Struggle
Do you dream of living a creative life? Need help figuring out how? If so, sign up for a 12-week excursion through The Artist's Way: A Spiritual Path to Higher Creativity, based on the best-selling book by Julia Cameron. Whether you create art to live or simply wish to live more creatively, this series is designed to spark or rekindle your creative fire! Each 2-hour, weekly session will include meditation and yoga to boost creativity, a group check-in for sharing insights, successes and challenges, guided discussions of weekly readings from The Artist's Way, creativity releasing activities, a weekly commitment exercise, journaling and a weekly play date with your Inner Artist. The fee is $240 for 12 weekly sessions; pre-registration is required. Classes will be held from 6:30 to 8:30 p.m. each Thursday evening (February 12 through May 7) in the Dare County Arts Council gallery in downtown Manteo. For more information or to register call DCAC at (252) 473-5558.
Diamonds & Denim
THIS EVENT HAS BEEN CANCELED! 
Sea Hearts for Kids
Hatteras kids — and any other kids who find themselves in Hatteras on Valentine's evening — will want to take part in the "Sea Hearts: Love Your Museum" event, a free, fun-filled night inside the Graveyard of the Atlantic Museum! On Saturday night from 6 to 8 p.m. youthful participants ages 6 to 12 will solve riddles dotting a special map to discover a Valentine's Day treasure, create a 1800s-style sailor's valentine and enjoy delicious, healthy and fun foods. All activity materials will be provided. Reservations are required. For more information, call (252) 986-2995, e-mail maryellen.riddle@ncdcr.gov or visit the museum website. Graveyard of the Atlantic Museum is located in Hatteras Village just past the ferry docks.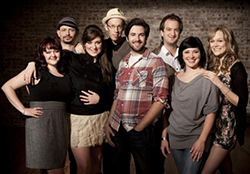 First Flight High School Hosts Grammy-winning A Capella Group
The Swingle Singers, an international a cappella group, will showcase the human voice Saturday, February 14 at 7:30 p.m. in the First Flight High School auditorium with jaw-dropping, vocals-only performances of classical, jazz, Latin, pop and rock songs. Formed originally in Paris, France, by Ward Swingle, the group began as session singers performing background vocals for jazz artists. In 1963 the group won its first Grammy for Jazz Sébastien Bach, and in the decades since the London-based group has won four more Grammy Awards and performed on some of the world's most famous stages, delivering a thrilling mix of folk ballads, funk jams and fugues with equal precision and passion. Tickets are $28/adults, $15/students and can be purchased online or at the door.
Stoking The Fire Of Knowledge
Each year Currituck Beach Lighthouse, the Outer Banks Center for Wildlife Education and Whalehead in Historic Corolla co-host an annual Winter Educational Series in Corolla. The Winter 2015 program consists of a mini film festival highlighting the local segments of the Charles Kuralt Trail. The Alligator River will be the focus of the next installment of the series on Tuesday, February 17 from 10 a.m. to 12 p.m. at the Outer Banks Center for Wildlife Education in Currituck Heritage Park. Sessions are free but reservations are requested. Call (252) 453-9040 or e-mail info@visitwhalehead.com. Refreshments will be served and donations are welcome.
Local Live Music

Laura Martier performs Thursday at 7:30 p.m. at Trio Wine & Cheese in Kitty Hawk.

On Friday, Kim Kalman brings her unique acoustic guitar and voice to Kelly's in Nags Head at 6 p.m., jazz Quintet Chez Says plays standards and contemporary selections at Trio in Kitty Hawk at 7:30 p.m., The Corolla Ponytail Band plays a blend of acoustic classic and folk rock at Poor Richard's in Manteo from 8 to 11 p.m., Pebble to Pearl kicks off a two-night stand at Kelly's with a powerful and soulful blend of danceable funk, rock and blues at 10 p.m., and Mustang Music Festival favorites Soul House Revival performs a mix of Southern rock and blues at Ocean Boulevard in Kitty Hawk at 10 p.m.

Saturday night sees Joe Bowling at Basnight's Lone Cedar beginning at 9 p.m., BC at Aqua Restaurant & Spa in Duck at 6 p.m., Three Amigos at Trio at 7:30 p.m., The Acoustiholics celebrating the band's 10-year anniversary at Poor Richard's from 8 to 11 p.m. and Pebble to Pearl powering through night two at Kelly's starting at 10 p.m.

This time you have a chance to win a Turtle Pendent from Studio 12 & a $35 gift certificate to Hatterasman Restaurant!
For more information about Studio 12 check out their website.
Last Week's Winner
Congratulations to Brenda Conley!!!
You won a $35 gift certificate to Crafty Cow & a $35 gift certificate to Island Revolution Surf Shop!
For more information about Crafty Cow check out their website.
For more information about Island Revolution Surf Shop check out their website.