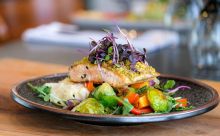 The winter months are slow on the Outer Banks. Nightlife all but grinds to a halt in January, but you can always go out to eat for some out-of-the-house entertainment. In fact, this is the best time of year to enjoy the local restaurants if you prefer the less-crowded conditions of off-season dining.
Many restaurants on the Outer Banks close for all or part of the winter, but there are dozens that are still open. If you've lived on or been visiting the Outer Banks for a long time, then you know this is a far cry from the old Outer Banks. It wasn't all that long ago that almost every single restaurant on the islands closed down all winter.
Photo: Getting a table for NC Coast's standout cuisine is a challenge in the summer, but it's open now and much easier to get in.
As the years have gone by, however, the off-season is changing. It's definitely slower than the summer, but with visitors and second-homeowners flooding in for holidays and holiday weekends, the restaurants have reason to stay open. Those that close for the entire winter are an exception now, and most just take a break for a few weeks in January or February. If you're coming into town for Martin Luther King Day weekend, there are many restaurants open to serve everyone. So where will you eat? Here's a list of what's open in January from Corolla to Ocracoke.
Corolla
Agave Roja
Mama Easley's
Okinawa Sushi & Grill
Uncle Ike's Sandbar and Grill
Wild Goose Wine Bar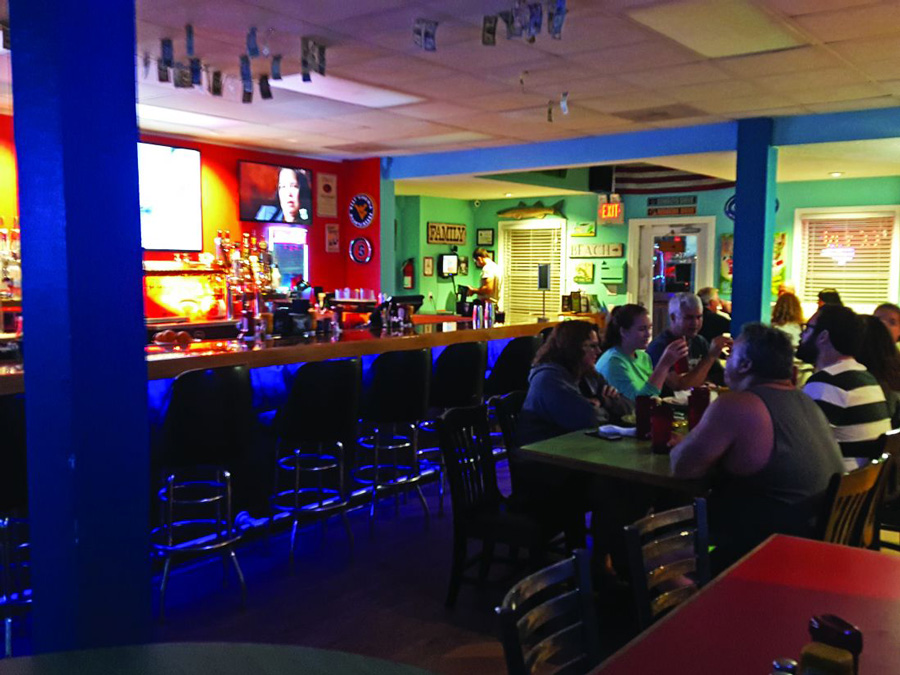 Photo: Uncle Ike's Sandbar and Grill in Corolla has a lot more breathing room in January.
Duck
Bangkok Thai Sushi
Coastal Cravings
Lifesaving Station Restaurant
NC Coast Grill & Bar
Pizzazz Pizza
Red Sky Café
Roadside Bar & Grill
Sweet T's Coffee, Beer & Wine
Village Table & Tavern - reopening January 25
Southern Shores
Cosmo's Pizzeria
Pizza Stop
Shun Xing Chinese
Steamers - reopening January 25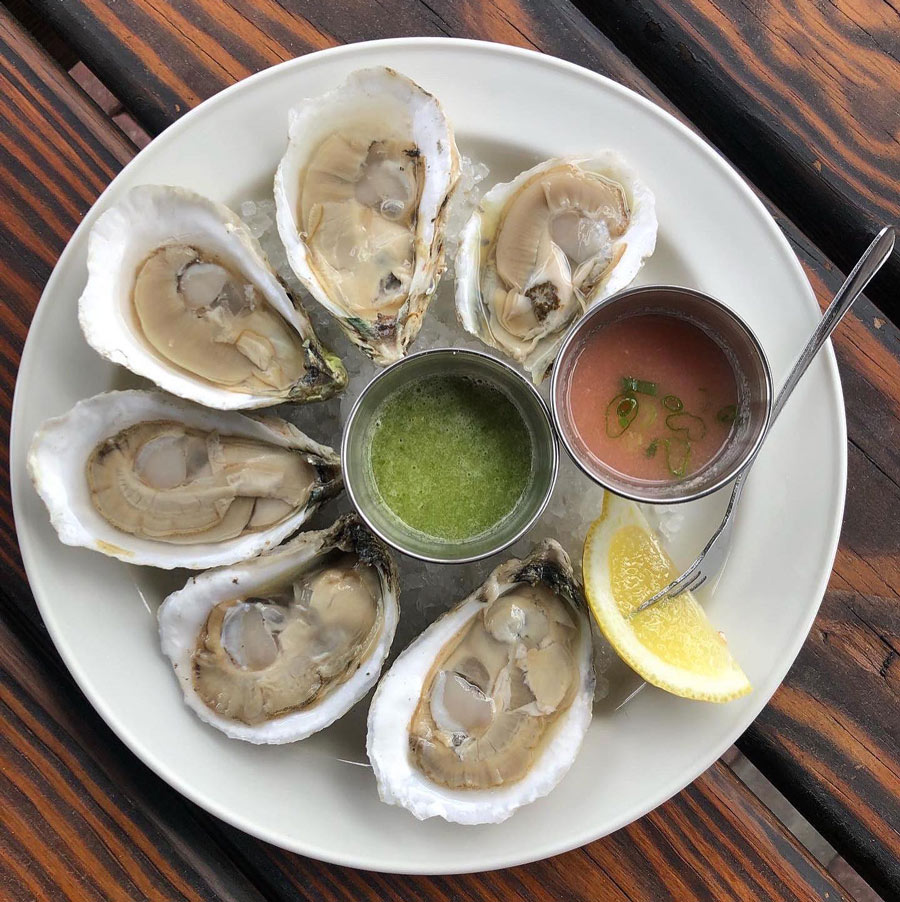 Photo: The Pony and the Boat Comfort Kitchen in Kitty Hawk serves up a tasty plate of winter oysters.
Kitty Hawk
Art's Place
Barefoot Bernie's
Black Pelican Restaurant
Himalaya Indian and Nepalese Cuisine
Hurricane Mo's
I Got Your Crabs
La Fogata
Longboards Island Grill
Max's Pizza
Ocean Boulevard Bistro & Martini Bar
Pok's Art Asia Fusion Kitchen
The Pony and the Boat
Sandtrap Tavern
Sanya Sushi Bar
Shipwrecks Taphouse and Grill
TRiO Restaurant & Market
Vilai's Thai Kitchen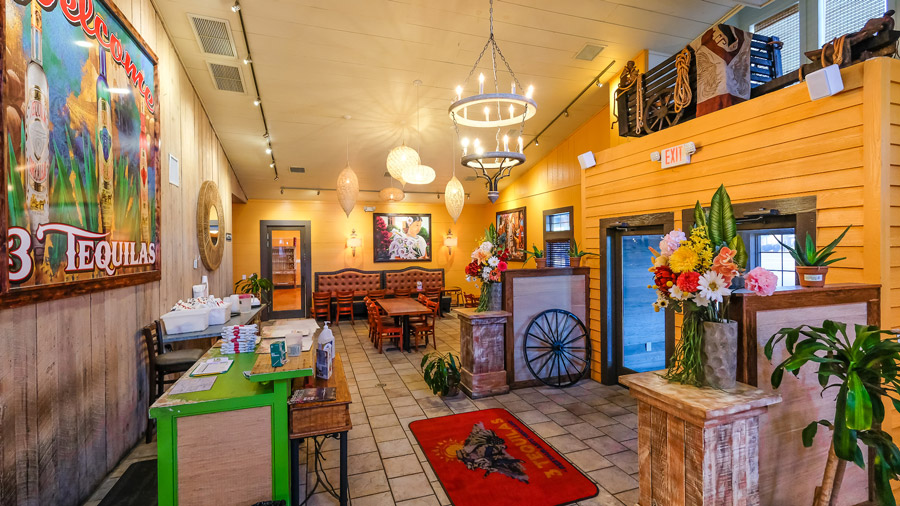 Photo: 3 Tequilas Mexican Restaurant in Kill Devil Hills is a family-oriented favorite.
Kill Devil Hills
3 Tequilas Mexican Restaurant
Captain George's Seafood
Chilli Peppers
Dare Devil's Pizzeria
Food Dudes Kitchen
Fuji Japanese Steakhouse
Jack Brown's Burger Joint
JK's Steaks and Seafood
Jolly Roger Restaurant
Khan's Mongolian Grill
Mama Kwan's Grill & Tiki Bar
Noosa Beach Grill
Plaza Azteca
The Saltbox Café - reopening January 25
Slice Pizzeria
Thai Room
Two Roads Tavern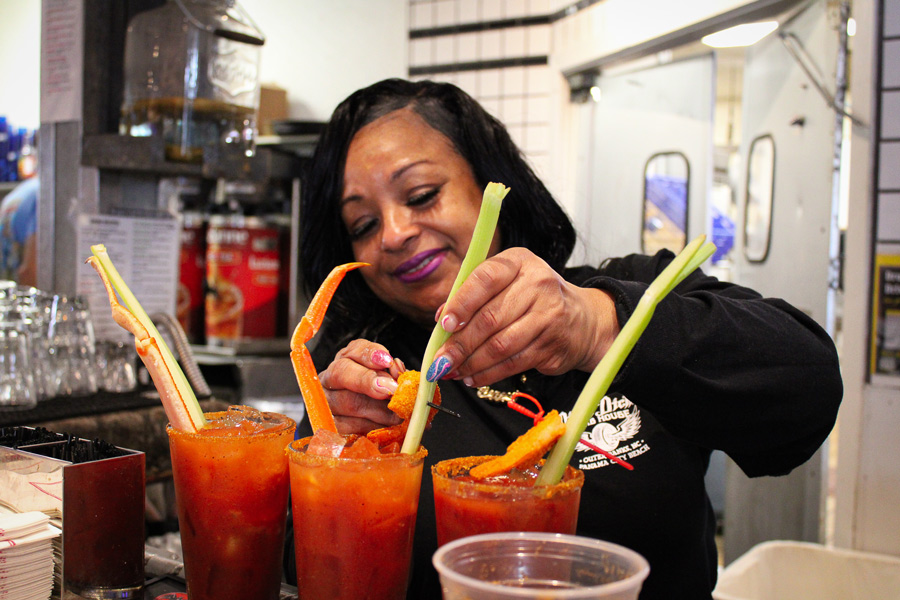 Photo: Dirty Dicks Crab House is open all year for signature cocktails and good food.
Nags Head
Blue Moon Beach Grill
Dirty Dicks Crab House
La Fogata Mexican Restaurant
McGrath's Burger Shack
Single Fin Bistro Bar & Grille
Tortuga's Lie Restaurant
Manteo
1587
Blue Water Grill & Raw Bar
Darrell's Restaurant
El Shaddai
Lost Colony Brewery & Café
Ortega'z Southwestern Grill
Stripers Bar and Grill
Wabi Sabi
Wanchese
Landing Grill
Hatteras Island
Angelo's Pizza
Boardwok South Restaurant - reopening January 25
Gidget's Pizza & Pasta
La Fogata Mexican Restaurant
Lighthouse Sports Bar & Grill
Neptune's Kitchen and Dive Bar
Oceana's Bistro
Tavern on 12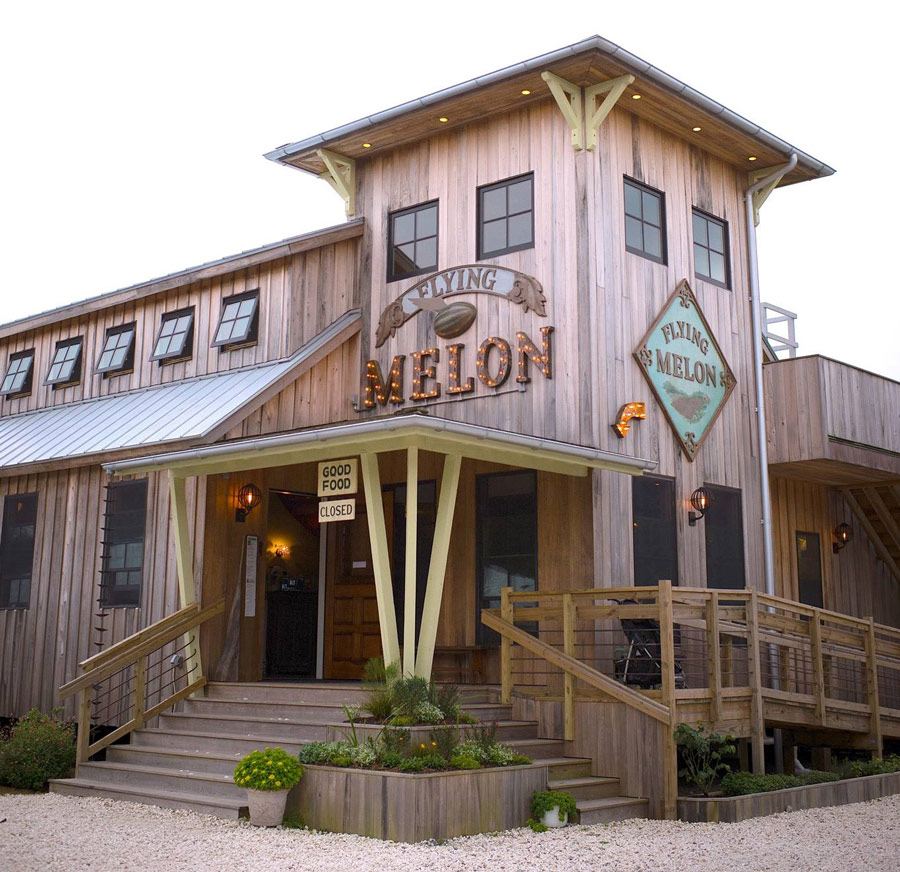 Photo: Enjoy Ocracoke's Flying Melon Cafe on weekends in January.
Ocracoke
Flying Melon Cafe
Ocracoke Oyster Co.
Plum Pointe Kitchen
For all the details you need on these restaurants, visit our Outer Banks Restaurants listings.