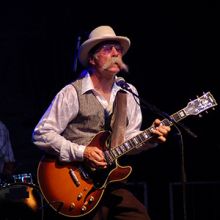 The Outer Banks Center for Wildlife Education in Corolla has a weekly calendar jam-packed with activities for folks of all ages. Several programs will be presented multiple times, so you'll frequently have more than once opportunity to participate. See the Center's website for the complete listing of all programs and their times, dates and locations. Here's a brief sampling:
Fish Sticks passes on the local fishing heritage to the next generation by teaching young people the basics of fishing. The hour-long free event is geared toward youth aged 4 to 7. Bait and fishing poles are provided. The next session is Thursday, June 5 from 1 to 2 p.m.
Kayaking the Sound is a free 2.5-mile paddle exploring the rich sport fish habitat of the Currituck Sound. Single-seat kayaks, portable flotation device and paddles are provided by the Center. Intended for ages 14 and older, some previous paddling experience is required, and participants may be do some review with a basic skills course before departing. The next tour is scheduled for Friday, June 6 from 2:30 to 4:40 p.m.
Bird Brains is a free hands-on class for kids aged 7 to 13 that focuses on our local feathered friends and how to identify different species. The next class will be held Friday, June 6 from 10:30 to 11:30 a.m.
Whale Tales is all about the whales that can be found off the North Carolina coast and includes some whale-sized activities and a big-screen presentation. Intended for ages 2 through 7, the next free session will be Monday, June 9 from 11:30 a.m. to noon.
For more information on these or other programs, or to pre-register for any program, call (252) 453-0221 ext. 1.
Ocrafolk Opry
The Ocrafolk Opry brightens Wednesday evenings in Ocracoke again this summer with wonderful music and stories from island performers like Molasses Creek, Philip Howard, Capt. Rob and Sundae Horn, Marcy Brenner, Lou Castro, April Trueblood, Jamie Tunnell and others. Admission is $15/adults and $7/children younger than 13. Tickets can be purchased in advance online at BrownPaperTickets.com or at the door. The next installment of the weekly series will be Wednesday, June 4 at 8 p.m. in Ocracoke's Deepwater Theater.
And speaking of Ocrafolk, the weekend-long Ocracoke Island festival of that name is this weekend. At various stages around the island, attendees groove on music, storytelling, square dancing, mingling with friends, shopping at fun booths and just being on this perfect island on this perfect weekend. And, the performances are free! Once you're on the island, you can find a schedule of events. You might have a bit of a problem finding a room at this point, but try. You'll be so glad you're a part of this fun event.
The Nursery of the Sea
Boat the Bay is a program sponsored by the North Carolina Coastal Federation to educate the public about the importance of the region's estuaries, sounds and bays to the nearby Atlantic Ocean ecosystem. You'll meet at the N.C. Coastal Federation's Manteo office at 128 Grenville Street for a brief orientation before boarding the Federation's skiff and heading into Shallowbag Bay and using catch-and-release methods to examine why the estuary is often referred to as the "nursery of the sea." Highlights include crabbing for the highly prized local blue crab and taking a biological survey of estuarine life using a trawl net. The trip is $25/adults and $15/children ages 5-18. There is a maximum of six participants per trip. Registration is required and is non-refundable (visit the website for additional details). To register, visit the Coastal Federation website or call (252) 473-1607. The next tour will be Thursday, June 5 from 9 to 11 a.m. with another session scheduled for Thursday, June 12 at the same time.
First Friday in Manteo
This Friday welcomes the third First Friday of the 2014 season, and among the regular bands, art openings, family-friendly activities, boutique sales, food and drink specials and other hallmarks of a typical First Friday we have a couple of special happenings in the mix.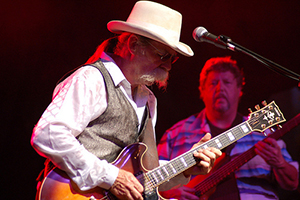 The Dare County Arts Council hosts a Blues Workshop with Mojo Collins from 4 to 6 p.m. at the Arts Council gallery in downtown Manteo. The workshop will be a hands-on presentation of the history of folk and blues music with an emphasis on blues and slide guitar technique. After the workshop, stick around and enjoy Mojo's First Friday performance. For those unfamiliar with Mojo Collins, he is something of a local legend, an award-winning musician and songwriter who has performed with big name musicians like Fleetwood Mac, Janis Joplin and Big Brother & the Holding Company, Steve Miller, Santana, The Grateful Dead, Ike and Tina Turner, Muddy Waters, Leon Redbone, Sly and the Family Stone, Stevie Ray Vaughan and countless others. Pre-registration is required; call (252) 473-5558. The workshop is $25/adults with children 18 and younger admitted free.
Just up the street at Duck's Cottage Downtown Books stop in from 5 to 8 p.m. for a booksigning by renowned photographer Bruce Roberts in celebration of his new book Just Yesterday On The Outer Banks, a color reprinting of The Cape Hatteras Seashore, a title first published in 1964 with famed Outer Banks author and historian David Stick. The book combines the photographs of Roberts, some taken more than a half-century ago with the always evocative words of Stick to capture the rugged beauty of the Outer Banks. Roberts will be accompanied by his wife, noted lighthouse expert Cheryl Shelton-Roberts. For more information call (252) 473-1056.
Ride the Wind
Long famed for its consistent ocean breezes (the Wright brothers didn't arrive here by chance, after all) a trio of events will be taking advantage of the Outer Banks winds beginning this weekend. The 32nd Annual Rogallo Kite Festival kicks off Saturday, June 7 at 8 a.m. at Jockey's Ridge State Park in Nags Head and continues through Sunday evening. The free yearly event honors Francis Rogallo, a NASA scientist and inventor of the flexible wing, an innovation that gave rise to the sport of hang gliding, stunt kites and power kites. Kite flying demonstrations, kite flying lessons, kite making workshops and other activities will be part of the two-day Kitty Hawk Kites event, in addition to a concert by Raleigh-based band, the Inner City Mountain Men (check out their music here). For more information contact the event coordinator at events@kittyhawk.com.
A short distance north in Duck you'll find the 10th Annual Duck Cup Regatta, a two-day distance race for multi-hull vessels hosted by Nor'Banks and held Saturday and Sunday from 10 a.m. to 6 p.m. each day. The race features the area's top sailors as they compete for the best times in each leg of the race, the first from Duck to Corolla and the second from Duck to the Currituck Bridge. Race registration is $50/boat.
Beginning Sunday, June 8 from 1 to 4 p.m. and running through Saturday, June 14 the Roanoke Island community of Wanchese plays host for the first time to SailNC's 2014 ISAF International A-Class Catamaran North American Championship, a competition expected to include as many as 50 boats. Pre-registration is required; consult the event website for pricing details.

This week you still have a chance to a two-night stay at the Colonial Inn & a $35 gift certificate to the Outer Banks Olive Oil Co.!
For more information about Colonial Inn check out their website.
For more information about Outer Banks Olive Oil Co. check out their website.
Last Week's Winner
Congratulations to Sharon Baldis!!!
You won a $35 gift certificate to Lee Robinson General Store & a $35 gift certificate to the Dolphin Den Restaurant!
For more information about Lee Robinson General Store, check out their Facebook page.
For more information about Dolphin Den Restaurant check out their website.