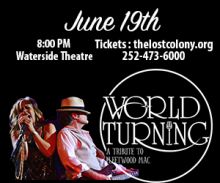 Summer is here and, and with the hum of cicadas and scent of Coppertone, it brings the season of outdoor concerts and music festivals. Roanoke Island is a popular stop for musical acts coming to the Outer Banks. This year we're in for a treat: The Lost Colony will celebrate summertime with Live at the Waterside, a three-part music series that presents performances from a different band in June, July and August. All summer long, you can enjoy the talents of tribute bands and singer-songwriters in their outdoor theater on Roanoke Island.
The series kicks off on June 19 with a flashback to an era when Stevie Nicks and Lindsey Buckingham captivated the country. We'll put our hands together for The World Turning Band: A Tribute to Fleetwood Mac, which will bring to the beach their appreciation for Fleetwood Mac and their singer-songwriter, rock-influenced songs. The Nashville-based tribute band knows their stuff too. They study live and recorded versions of the original songs and pull their favorite elements from both when they perform to create their own sound.
Jacqi, who plays the role of lead singer Stevie Nicks, says, "We are not a copycat band, but I feel our main intention is to bring the music to life that best captures the vintage sound and vibe."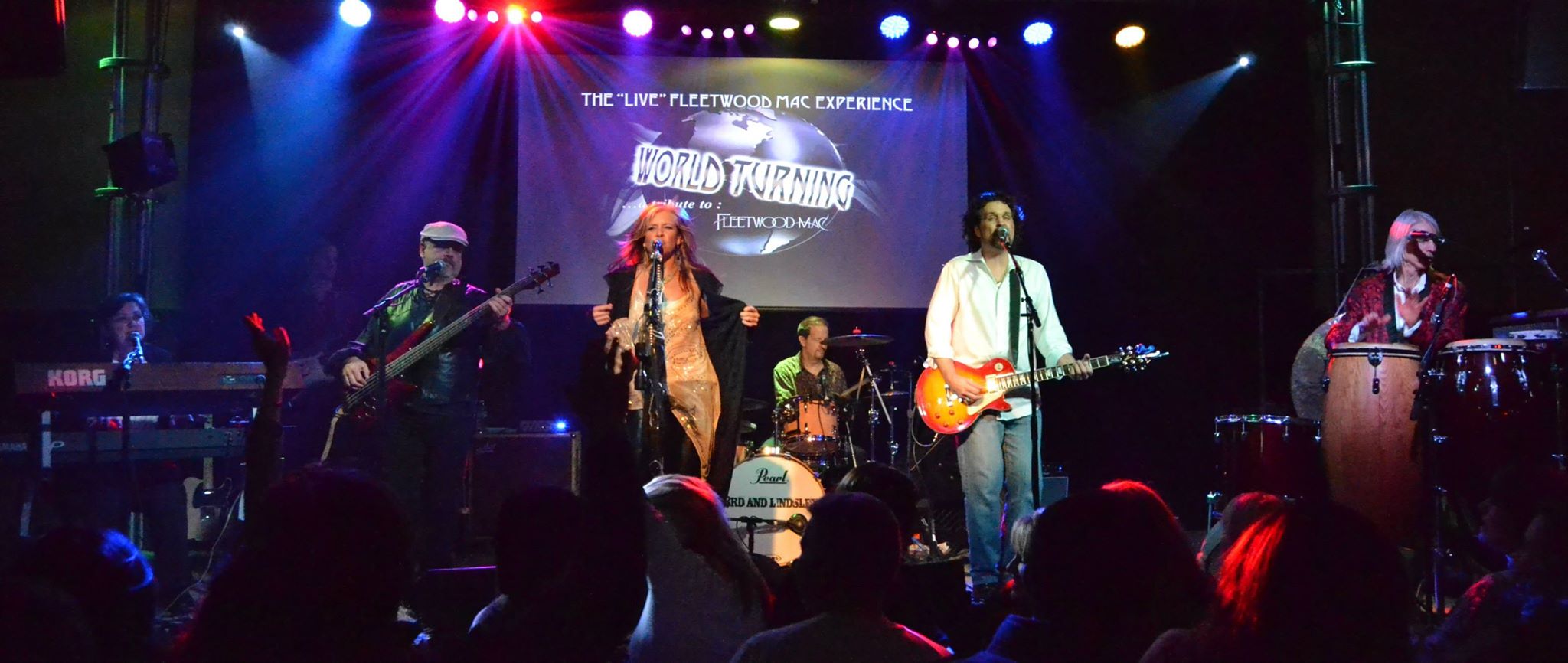 The World Turning Band's set list is made up of Fleetwood Mac's top 40 hits. If you go to The Lost Colony's Waterside Theatre on Sunday night, you can count on hearing covers ranging from the band's early songs to Stevie's later solo work. Some, like Go Your Own Way and Edge of Seventeen, will make you toss your hair along with the rhythm and fist pump the air. Others will slow down the atmosphere, giving you the perfect tempo for swishing your witchy, Stevie Nick's-esque garments back and forth as the band croons ballads like Landslide and Rhiannon.
This Father's Day, give the dad in your life a musical trip back to Fleetwood Mac's golden years with the help of sliding notes on an electric guitar, trembling tambourines and pitch-perfect harmonies. The changing ocean tides and, if we're lucky, a warm summer breeze will make for a pleasant evening of music and memories. 
Tickets are on sale now! Tickets are available online or by phone at (252) 473-2127. Regular admission tickets are $20 ($25 day of), and a limited number of VIP tickets are available at $40. VIP tickets include premium seating in the front few rows.