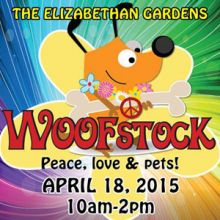 The Dare County Arts Council's "Song to Stage" Songwriting Workshop weekend kicks off Friday night at 8 p.m. at Sugar Creek Restaurant in Nags Head with a concert featuring multi-award winning songwriter and instructor Louisa Branscomb and bluegrass music's fastest rising new act Nu-Blu. Admission is $10/person with registered workshop students admitted free.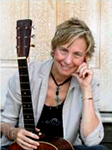 The songwriting workshop, covering a range of topics from songwriting inspiration and craft to the recording, pitching and performing of songs, will take place at the Dare County Arts Council in downtown Manteo. Locals can register for the three-day workshop at a special rate of $250. Reservations are now open at the Song to Stage website. The Arts Council will provide a scholarship for one student to attend the workshop for free. Contact DCAC at dareartsinfo@gmail.com to apply. For more information about Song to Stage, Dare County Arts Council and upcoming events, call (252) 473-5558 or visit the Arts Council's website. 
Dogs, Bikers and Scalawags
The Elizabethan Gardens goes to the dogs this Saturday with WOOFstock, a unique celebration running form 10 a.m. to 2 p.m. featuring local fur-loving exhibitors and activities for your family and contests (along with first place prizes) for your dog! Contests include Best Elizabethan Ruff (collar), Best OBX Bark, Best Trick and Best Dressed Daffodil Costume. WOOFstock also offers live music, a dog photographer for those puppy pics, dog daiquiris and food samples, concessions for both dogs and humans, doggie basket giveaways and activities such as make-your-own-collar and paw print painting. The price is standard admission for Garden members and non-members. And the doggies, well, this day only they get in free. It's enough to make you wag your tail.
That rumble you hear is the approach of Outer Banks Bike Week 2015. The week-long event has grown so large over the years that it includes far too much to be covered here. Visit the Outer Banks Bike Week website for a comprehensive list of programs, events and activities scheduled throughout the coming week.
Outer Banks Sporting Events has this weekend down to a science, with the Flying Pirate Race Expo kicking things off Friday at the Dare County Youth Center from 2 to 7 p.m. The First Flight 5K blasts off at 7:30 a.m. Saturday from Wright Brother Memorial Park in Kill Devil Hills with the Fun Run following at 8:30 a.m. and the Expo continuing for 9 a.m. to 6 p.m. at the Dare County Youth Center. If you're out Sunday morning and you see a string of strangely dressed people fiercely huffing and puffing their way from Kitty Hawk to Nags Head Woods Maritime Forest, don't be afraid. We're not being invaded by a bunch of running buccaneers, it's just the Flying Pirate Half Marathon participants making their way to the finish line…and a party! It's too late to register for the run, but you can still enjoy two days of pirate-themed festivities and the after-race celebration. Visit the event website for more information.
Easter Eggstravaganza Rewind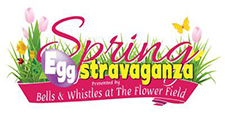 Unpredictable spring weather forced a rescheduling of this popular Easter event, but little has been compromised in Sunday's reboot (held 12 to 5 p.m.). Still boasting a 10,000-egg Easter egg hunt, the day's activities also include egg-spoon races, a hat contest, musical acts, dancers, a special visit from Sir Walter "Peter" Wabbit, make-and-take crafts, an egg roll race and more! Garden Members/Friends admitted free; non-Members admitted for standard admission price. Children younger than 5 are admitted free with a paying adult. For more information call (252) 473-3234.
Earth Day Activities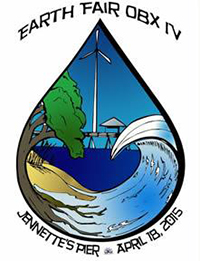 Earth Day 2015 is Wednesday, April 22, and the Outer Banks joins with communities worldwide to support the health of our planet, the only home humanity has. On Saturday, April 18 from 1 to 4 p.m. at Jennette's Pier in Nags Head the free Earth Fair OBX IV offers plenty of free environmental education and fun supplied by a wide variety of environmentally focused community groups. Children will be issued "passports" to visit educational booths where their passports will be validated. Gather a minimum of eight station validations and receive a free Earth Fair OBX IV T-shirt! A number of giveaways give participants a chance to take home up-cycled bird house kits, rain barrels and gift certificates from local businesses.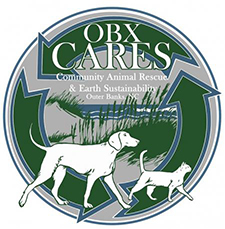 Mid-week finds the Outer Banks Brewing Station in Kill Devil Hills combining efforts to protect Mother Earth with caring for our furry friends with its OBX Cares/Earth Day 2015 event Wednesday, April 22. From 2 to 7 p.m. join other caring folk in the Brew Station Backyard for live music and kid-friendly and Earth-friendly activities including the Vet Dunking Contest, a silent auction, yoga and great OBX Cares food and brews. All proceeds go to the Outer Banks SPCA, Feline Fix Foundation and The Friends Project.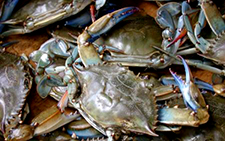 A rite of passage for folks who've chosen the Outer Banks as their home is the first time they cinch up their courage and commit to cooking their own batch of crabs. But there are number of methods and "secret" techniques, and it is the lucky person who has an opportunity to apprentice at the side of an experienced local. The Graveyard of the Atlantic's free Salty Dawgs Lecture Series provides just such as opportunity Tuesday, April 21 at 2 p.m. with it What's For Supper? Cooking Crabs Outer Banks Style program. During a demonstration and chat session, chef Sharon Peele Kennedy, author of What's For Supper?, shows guests exactly how to prepare and cook crabs Outer Banks style. For more information call (252) 986-2995, e-mail maryellen.riddle@ncdcr.gov or visit the Museum's website.
Live Local Music


On this Thursday night Phil Watson entertains on the deck at Beachside Bistro in Kill Devil Hills at 6 p.m., it's 252-Country night with line dancing and regional bands at Kelly's Outer Banks Tavern in Nags Head beginning at 6:30 p.m. and Mercy Creek's Cheryl Nystrom and Jim Ball combine elements of modern folk, world beat, rock and hints of blues and bluegrass to create original music at Trio Wine & Cheese in Kitty Hawk at 7:30 p.m. Down south, Raygun Ruby brings the 80s back to Ocracoke at 7 p.m. at Dajio.
On Friday Joey Bouza holds down the Beachside Bistro deck from 6 to 9 p.m., live entertainment (to be announced) is on the docket at Awful Arthur's beginning at 6 p.m., Mend performs a mix of Indie and rock covers at Trio at 7:30 p.m., Kevin Wilder's singing and playing welcomes guests with that famously relaxed Outer Banks vibe at Peppercorns in Kill Devil Hills at 8:30 p.m. and Virginia Beach-based Buckshot bring their room-filling energy, hot licks and harmonies to Kelly's at 10 p.m. On Roanoke Island Jeremy Russell performs crowd favorites at Poor Richard's After Hours Pub from 8 to 11 p.m., while on Ocracoke father/daughter duo David and Samantha Styron play an acoustic blend of blues, country and rock tunes at Howard's Pub at 7 p.m., local talent Jon Lea performs at Dajio at 7 p.m. and one-man-Caribbean-jam-band Barefoot Wade begins a two-night engagement at Gaffer's Sport Pub.
Saturday finds Rick Agudelo on the Beachside Bistro deck in Kill Devil Hills at 6 p.m., jazz quintet Chez Says playing standards and contemporary jazz at Trio in Kitty Hawk at 7 p.m., local favorites Formula bringing their fan-tested jamming sound to Port O' Call at 9 p.m., Cuz'n Kirk's Blues Band holding the stage at the Brewing Stage beginning at 10:30 p.m. and Out 'n the Cold's tight harmonies and creative arrangements entertaining guests at Kelly's at 10:30 p.m. In Manteo Natalie Wolfe is back at Poor Richard's with her blend of acoustic rock, country and original songs at 8 p.m., and Barefoot Wade jumps into night two at Gaffer's Sports Pub in Ocracoke.
Live music continues beyond the weekend into Tuesday evening with Broughton & Friends performing at Trio in Kitty Hawk at 7 p.m. and Triple Shot appearing at Port O' Call in Kill Devil Hills at 9 p.m. On Wednesday night Ocracokers and island visitors will find Marcy Brenner and Martin Garrish beautifully mixing bluegrass, folk and country tunes at Dajio at 7 p.m.