What Is a Head Boat?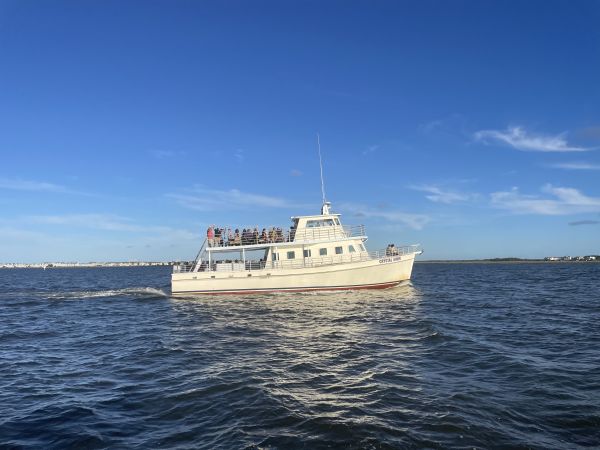 Inshore from Oregon Inlet
Corolla to Nags Head Piers
Corolla to Nags Head Surf
Corolla to Nags Head Sound
Inshore from Hatteras Inlet
Hatteras Piers
Hatteras Surf
Hatteras Sound
What is a Head Boat?
What is a Head Boat, you might ask?  The Crystal Dawn is a 63ft for-hire Head Boat.   The term Head Boat simply means that each passenger pays per person (or by the head) and they will be on the boat with other people or groups of people.  For-hire means that it is a recreational fishing vessel that can be "hired" to take passengers fishing for fun as opposed to a commercial fishing vessel, which is only for business purposes. Typically, everyone fishes at the same time and the boat is either drifting or anchored over rocky bottom or structures where the fish can be found.  That being said, the Crystal Dawn is the perfect fit for large groups, families, first timers, or anyone looking to enjoy a nice day on the water at an affordable price.  
Our vessel undergoes routine Coast Guard inspections and our crew is highly experienced and trained to ensure that you are always safe.  Your comfort is also important to us and our upper and lower decks provide plenty of space and shade for you to spread out and be comfortable!  With two bathrooms on board and a concession stand, the vessel is equipped with all of the added comforts to make sure you have a relaxing trip aboard the Crystal Dawn.  Staying in the calm waters of the surrounding bays, inlet, and sound also ensure that sea sickness won't be a problem for you!
We also offer private trips if you are looking for something more personal.  These are great for birthdays, family reunions, company outings, or any special occasion you may be celebrating.  
Give us a call or reserve your excursion with us online. (252)473-5576