18 Inch Trout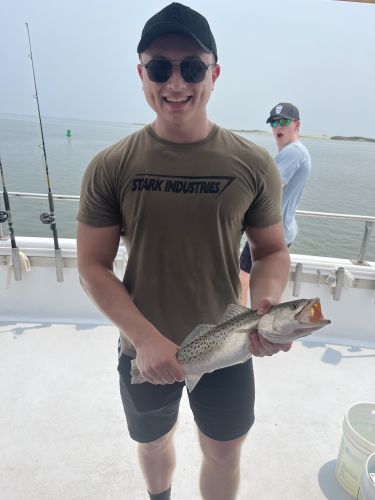 Inshore from Oregon Inlet
It was an absolute beautiful morning with a great breeze! We caught a big sting ray right off the bat. We catch about 30 sea mullet, 50 croakers, 20 pig fish, and a handful of flounder! Our catch of the day was an 18 inch trout!
The afternoon was cloudy and calm. We caught some sea mullet, croakers, pig fish, Black Sea bass, and puffers!
Th evening we saw a beautiful sunset! We caught some puffer fish and pig fish!