Sea Mullet for Tacos!!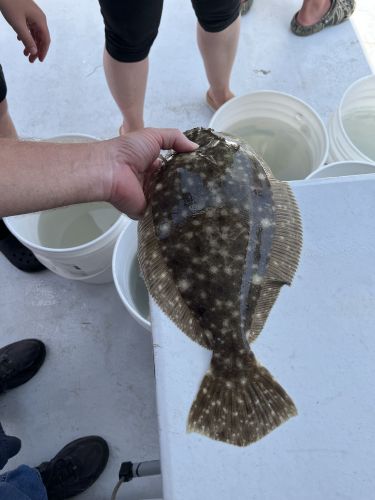 Inshore from Oregon Inlet
It was a beautiful morning with a good breeze. We caught a lot of croakers & sea mullet! We also, caught over 20 flounder!! We had a blast!! 
This afternoon we had a light load of people and everyone went home with a bag full of sea mullet for tacos!!