25 Flounder!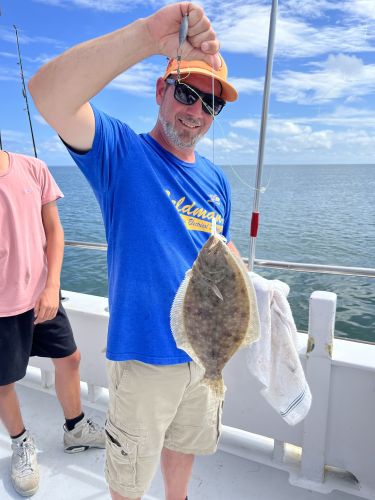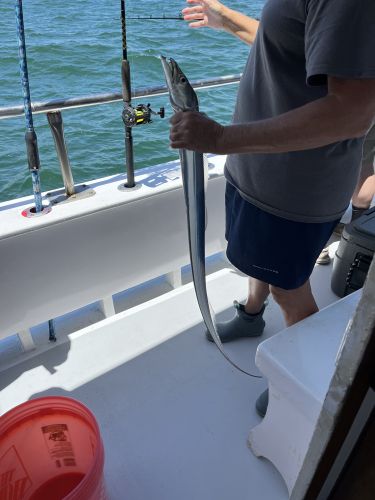 Inshore from Oregon Inlet
This morning we had a decent crowd. We started at old house Chanel and caught a lot of sea mullet & croakers. It was really good fishing! We moved closer to the bridge and caught some puffer fish & pig fish. 
This afternoon we had ocean trip! It was a little rough in the ocean. We ended up catching 15 ribbon fish. We then moved a little to get into calmer waters. We ended up catching 25 flounder! Some of them were over 20 inches.  
This evening we went to old house and caught some croakers. We saw a beautiful sunset with a nice pod of dolphins.