Full Boat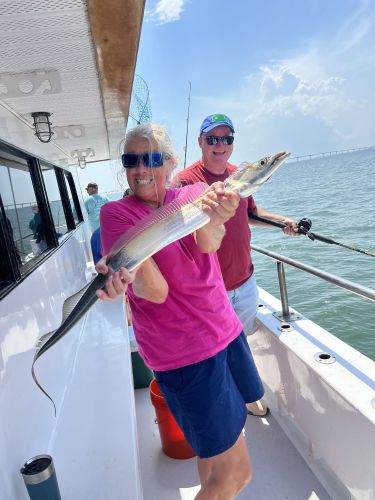 Inshore from Oregon Inlet
This morning we had a full boat! It was a little hot but we made the best of it! We caught a lot of nice sea mullet, lot of croakers, a few pig fish, handful of Black Sea bass, and some puffer fish! 
This afternoon we had an ocean trip! It was absolutely beautiful out. We caught over 100 ribbon fish.
This evening we saw a beautiful sunset! We also, caught some croakers and pig fish.