Flounder & Sea Mullet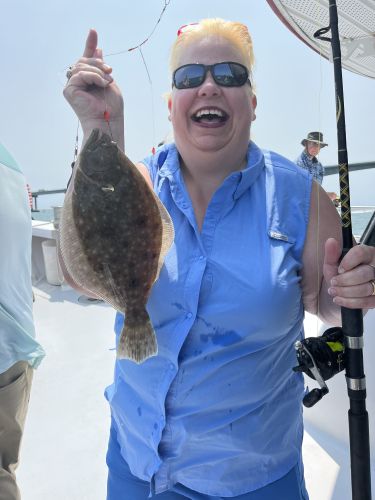 Wednesday, August 2, 2023
Inshore from Oregon Inlet
It was a little breezy this morning. We started at the bridge trying to catch a few flounder. We did catch a few along with some sea robin. We moved to the hill and caught some puffer fish. We ended our trip at old house & caught one nice sea mullet. 
This afternoon it was too windy & rough to cross the bar. We did stay close to the bridge and caught some nice flounder. 
This evening we saw a lot of dolphins on our twilight cruise. We caught a few croakers & one puffer fish! The sunset was beautiful!