Great Breeze!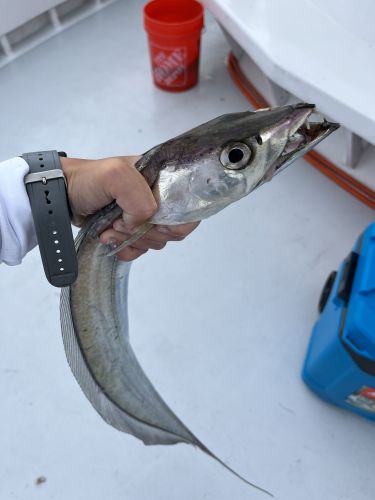 Inshore from Oregon Inlet
This morning we had a great breeze! We caught some sea mullet, croakers, Black Sea bass, & flounder! 
This afternoon we had an ocean trip! The ocean was absolutely beautiful! We caught a lot of ribbon fish! It was epic fishing! There was a storm rolling in so we finished our trip in the sound. We caught flounder and sea mullet!