About the Crew Part2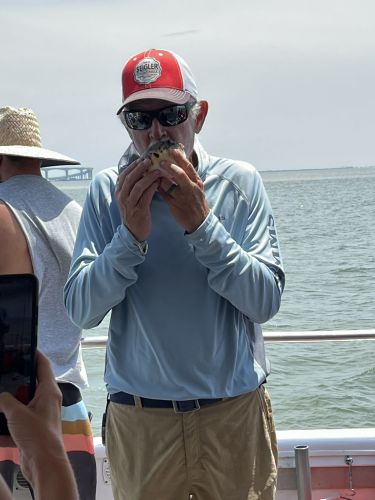 About Brian Horsley:
We wanted to thank him for always helping us behind the scenes. Brian takes a lot of the pictures you see on Facebook! He will also, cover any twilight shifts for our crew & loves coming along for a ride. Brain enjoys to help the kiddos catch fish and just have a trip to remember. 
Captain Brian grew up fishing in Elizabeth City North Carolina. In his 20s he began fly fishing at  the Outer Banks. In 1994, he began running fly fishing charters and was extremely successful. He built quite the résumé fly fishing all over the world. In 1997, he married Captain Sarah Gardner who is well known for fly fishing. 
They both run inshore charters out of Oregon inlet, His boat is "Flat Out" and her boat is "Fly Girl". To book them visit oregon-inlet.com.