Back in Action!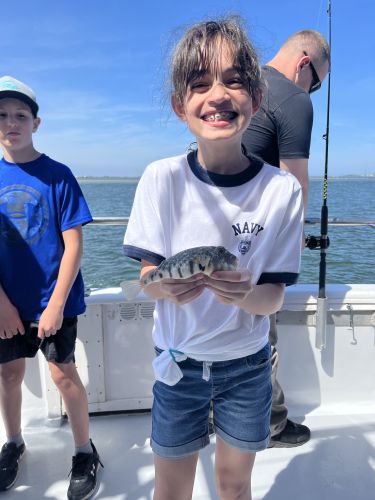 Inshore from Oregon Inlet
We are back in action and can't wait to take you fishing!This afternoon was absolutely beautiful! We had perfect weather and it felt like a warm summer day & even smelled of sunscreen on the boat! We caught several puffer fish for the kiddos to play with!
This evenings cruise had a beautiful sunset & a few puffer fish were caught! We had glow sticks for the kids to play this evening!