Croaker Smokin'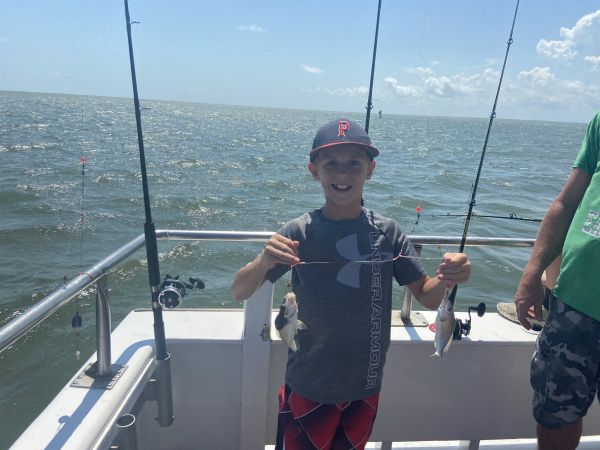 Inshore from Oregon Inlet
This morning we caught over 200 croakers, pig fish, and a handful of sea mullet. Our catch of the day this morning was a 16 inch grey trout & a remora!
This afternoon we caught over 300 croakers, 50 pig fish, few pin fish, few black bass, & some nice sea mullet!
Fishing has been great!