A Few Good Friends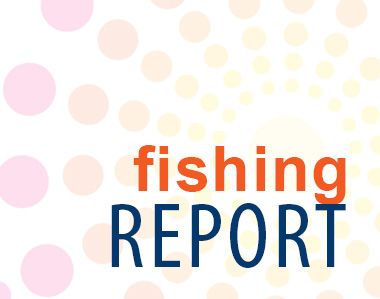 Inshore from Oregon Inlet
8 Anglers aboard the Miss Oregon Inlet Headboat enjoyed another great Fall morning here on the Outer Banks!  The bite was a little slow in the early part of the trip, but anglers pulled in some nice catches of grey trout, sea bass, sea mullet, croaker, pigfish, and spot.  All the makings of a great fish fry!
Have you been planning to fish on the headboat this season and just haven't gotten here yet?  Well, you've got 8 more chances to go before our 2016 season comes to a close! Purchase your tickets by phone with a credit card at 1-800-272-5199 or online at www.missoregoninlet.com!
Here are some special deals coming up:
BE A KID SATURDAY - Every ticket purchased for Saturday, October 29th trip will be discounted to the 6 and younger price of $38.00!!!
COSTUME CREDIT DAY - Every person arriving in full costume on Halloween Monday, October 31st trip will receive 50% off discount!!!! Don't have a costume with you on vacation? No problem - hop into any one of our great thrift shops, spend a buck or two on some pants that are too short, a tie, etc and come as a nerd and then donate the items right back to the thrift shop when you're done! You get your discount and a tax receipt for your donation to the nonprofit! It's a win-win! And, you're sure to have a great time with pirates aboard the Miss Oregon Inlet Headboat!