Finally Friyay!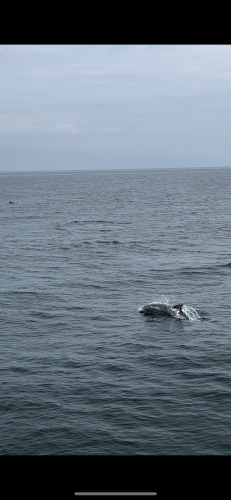 Inshore from Oregon Inlet
This morning we had a full boat with great people! We caught lots of sea mullet, Black Sea bass, and croakers! We also, caught a few grey trout!
This afternoon we had a wonderful private party! They wanted to go look at the dolphins! Thanks for our buddies on the local dolphin boats we were able to show them over 100 dolphins! We then dropped lines and caught some sea mullet!
This evening we had another full boat with awesome people! Our catch of the evening was a grey trout! Another beautiful sunset!