The Fishing Is Great!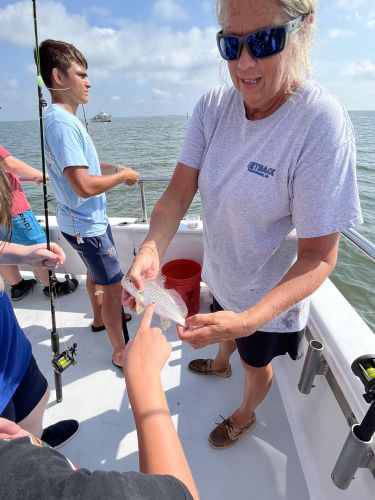 Wednesday, August 16, 2023
Inshore from Oregon Inlet
It was great fishing!We caught sea mullet, croakers, Black Sea bass, puffers, and an eel!!
Our catch of the morning was a baby cobia!
This afternoon we had our ocean trip! It was a little rough but still beautiful! We saw so many dolphins playing beside the boat. We caught croakers and ribbon fish! We have our local Pirates Cove Billfish tournament; it was awesome watching the fleet come in!