Friday Fishin'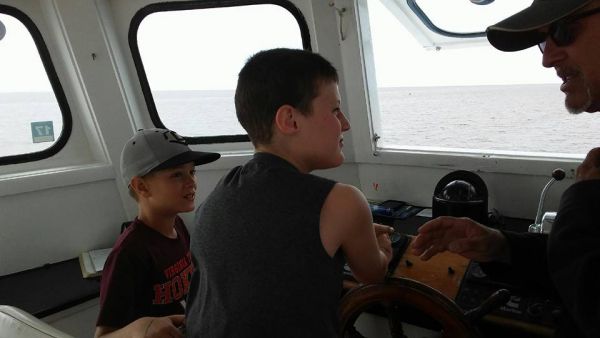 Inshore from Oregon Inlet
Anglers aboard the Miss Oregon Inlet enjoyed some good catches right away this morning before experiencing a bit of a lull in the action! Catches included some sea mullet, croakers, pigfish, pinfish, and more on the morning trip. We're starting to see more species showing up as the water warms.
Even when the reel action is slow, there is always an opportunity to visit Captain Randy at the helm and it's always a good time!  You really need your day on the water!  Give us a call and let us get you booked 1-800-272-5199!
Don't forget to keep an eye right here on our website for specials and "Pop-Up" discounts!