The Heat Wave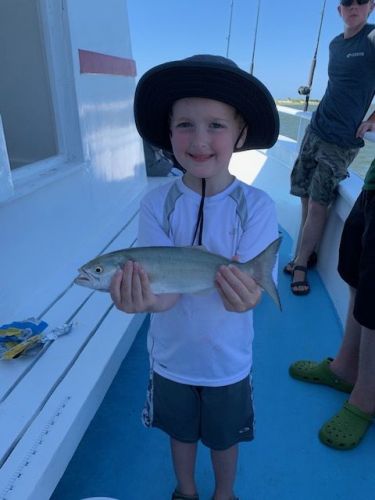 Inshore from Oregon Inlet
This morning we caught around 85 croakers! We had several around 9-10 inches. We caught several pig fish and a few pin fish. We had two sea mullet around 12 inches and three grey trout that were 13 inches. There was one 8inch blue fish caught later in the morning. Finally, our most exotic catch of the day was a puffer fish!
This afternoon we had a small party of 17 and caught around 50 croakers. A large blue fish and a ribbon fish!
This heat wave is increasing the water temperature up to around 87 degrees in the sound. We loved the sea breeze this afternoon.