June 16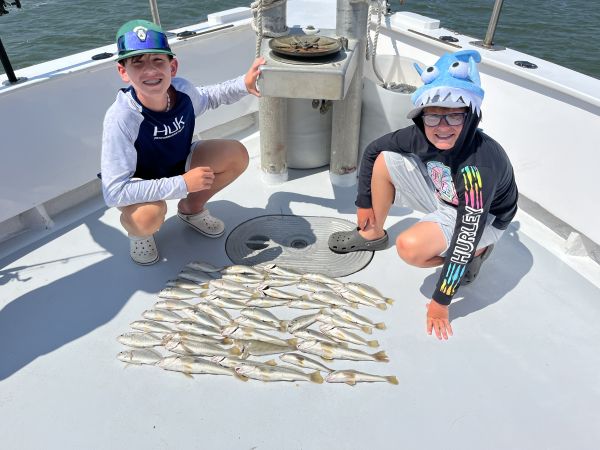 This morning we started at the hill and caught a few pigs. We moved the old house channel and caught a handful of sea mullet. Our last stop was the bridge, the current was ripping. It was hard fishing but we managed to catch a nice flounder and a few more sea mullet. 
This afternoon we stayed at old house and caught sea mullet, croakers, and spot all afternoon. We did snag a few puffer fish & sea robins!
This evening we saw lots of dolphins. We did catch spot, sea mullet, and croakers!