It Was Awesome!!!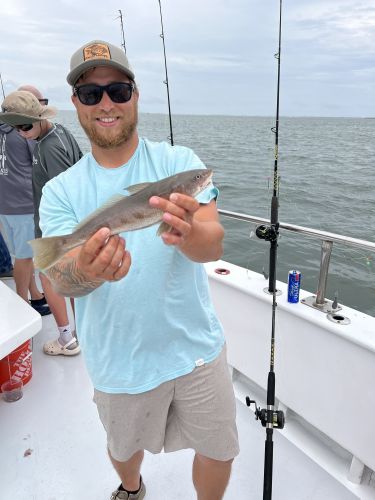 Inshore from Oregon Inlet
This morning we had a full boat of 65 people. It was awesome!!! We started at the bridge and caught some sea mullet and pig fish. We moved up. The sound to the hill and picked at some Black Sea bass and puffers. We then moved to slaughter point and caught some nice flounder! #FlounderPounder Next, we fished old house and caught some croakers. 
This afternoon we had a good crowd of folks! The weather almost held out for us. We caught croakers and sea mullet at old house. We moved to the hill and caught pig fish! We ended the day at the bridge where we caught Black Sea bass, puffers, and croakers. 
This evening we had some rain to dodge. We caught some pig fish and croakers.